Li Qun 力群 Wood Cuts 木刻绘画

Here are just a few of the beautiful wood cuts we were able to enjoy when we visited the rambling and extraordinary Wang Family Home in Shanxi Province a few hours from Pingyao.
We had no idea that there was a Li Qun exhibition on when we visited. It was a fantastic surprise. Some of his wood cuts are really stunning works of art.
For more on Li Qun Click here: I hope you enjoy the photos we took. I am afraid there is some reflective glare on one or two of the photos due to the wood cuts being protected by glass.
Here is a summery of  his philosophy on art:
Art for Serving the Masses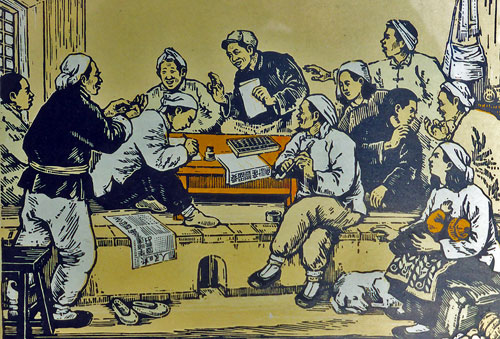 "Li strongly believes that art should serve the interests of the masses–the workers, peasants and soldiers. The masses should be the only subjects of art. According to Mao, the lives of the masses must be the sole source of the raw material of art, and the artist's work is to process the raw material made from observations of the masses into a more typical and idealized form.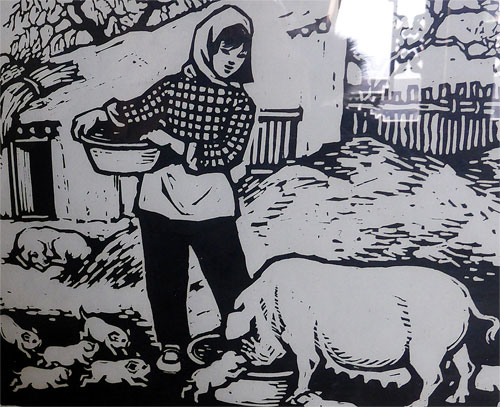 Revolutionary artists must go among the masses of workers, peasants and soldiers and into the heat of battle without reservation to observe, experience, study, and analyze all the different kinds of people, classes and masses, all the vivid patterns of life and struggle, before they are ready for the stage of processing or creating.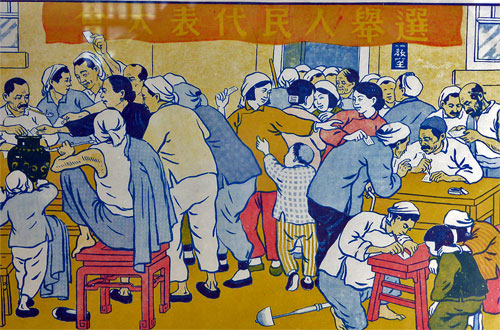 Artists are to praise the bright side of the masses and should obviously praise their toil and struggle, their army and their party."