Sanmenli Village三门里村落
Guangdong Province 广东省: Kaiping 开平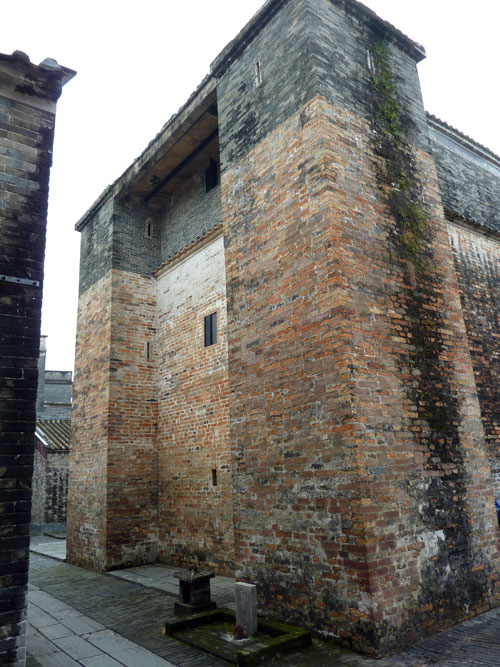 Sanmenli 三门里村落. If ever there were a sleepy place where nothing ever happens it has to be Sanmenli Village. Tranquility and peace imbibe this pretty village only a few kilometers from the large and ugly city of Kaiping 开平.
Being so close to Kaiping, Sanmenli is easy to miss; we nearly did!  As you leave town, keep your eyes peeled on the right and you'll see a cluster of fabulous- looking old houses, straight out of the China you imagine existed centuries ago. We couldn't quite believe what we were seeing. If this were Shangrila Yunnan, there would be a coach park, souvenir stalls and thousands of flag- waving tour guides with their camera- toting and mobile phone – fixated hordes traipsing behind them. It seems that the rural and architectural charms of Guangdong Province have largly escaped the scourge of Chinese mass tourism.
Still, it was curious to see a clearly marked signpost, both in English and Chinese, pointing  in the direction of the village (See getting there), given how few people actually visit. We had the whole place to ourselves on a weekend in August.
The entire area around Kaiping is famous for the fantastic Diaolou buildings 碉楼 (Fortified buildings used as watchtowers: Click here). These magnificent structures can be seen everywhere, sprouting out of paddy- fields or hidden between the housing blocks of encroaching urbanization.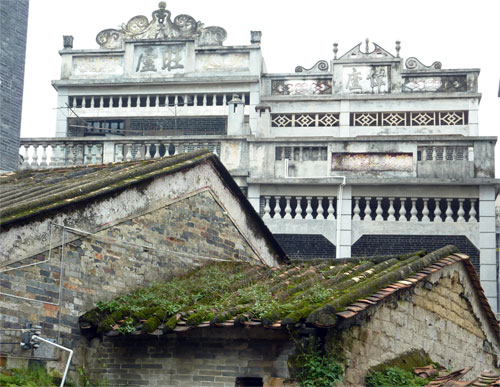 However, Continue reading "三门里村落 Sanmenli Village (A sleepy village where nothing ever happens)"