Guangdong Province 广东省 Kaiping 开平
Zili Village Kaiping 自力村碉楼群: The setting of Zili's Diaolou (Click here for a Diaolou definition) is the embodiment of bucolic China. They appear amidst shimmering green rice fields, dotted with hoe- carrying peasants, dressed as they were when the Diaolou were built a century ago, with the odd water buffalo to put the icing on the pastoral cake.
Zili village is more than just its Diaolou. The village boasts a peculiar mixture of sturdy peasant houses with beautiful eave roofs and delightful alleys.
A couple of those houses on the square near Zili Village 自力村碉楼群 entrance have been converted into an interesting folk museum, showing traditional furniture, farming implements, as well as photos and historical records.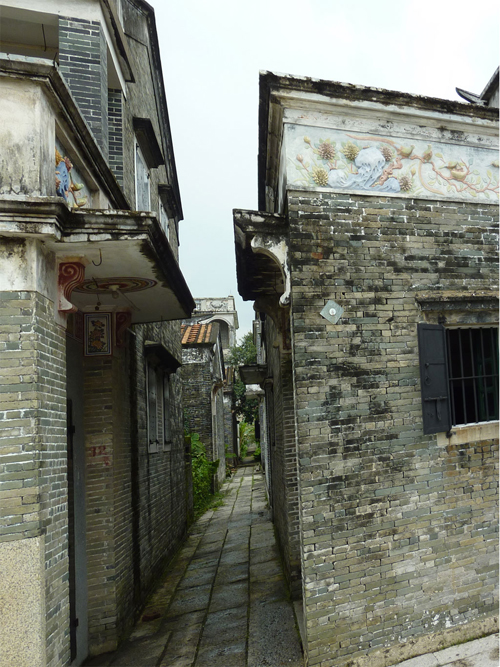 Most of its startling Diaolou lie on the outskirts of the village, as if sprouting out of the rice paddies. To reach them you have to cross a large lily-pond, covered in quivering, plate-sized leaves.
Continue reading

"Zili Village Kaiping"