Longxi Si & Nangchen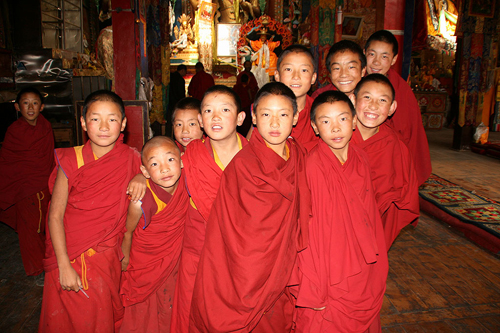 Deliberations of an oxygen-deprived traveller.
After 4 nights of me coughing, wheezing, gasping for air and not having slept a wink, we took the decision not to stay the night in Nangchen, but to just take a day trip in that direction instead.  The fact that I was hooked up to a rusty oxygen tank at the time, in a friendly, but far from salubrious, local Tibetan clinic in Yushu, had something to do with it as well. My altitude sickness was a weird phenomenon: while I was all right during the day, I spent most of my night's sleepless, and at times hallucinating and babbling gibberish.
On the road to Nangchen.
The road from Yushu to Nangchen is truly spectacular, crossing several high passes (4,500 metres) and running next to gushing rivers, including at one point crossing the Mekong River. Vast grasslands extend on either side of the road, with grazing herds of yaks, Continue reading "Longxi Si 龙西寺 & Nangchen曩謙"