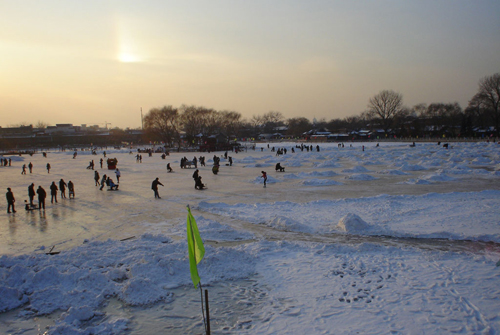 We had planned to visit Beijing, the Nujiang Valley in Yunnan,and the Ice festival in Harbin over the Christmas break. The dates for the Christmas and New year holiday at the university in Madrid would have been perfect. Unfortunately, due to unforseen circumstances we had to cancel the trip.
However, our friend Fu Dawei has sent some fantastic photos of the coldest winter in Beijing for many years. We hope you enjoy them!
The pictures remind us of when we first visited Beijing in the winter of 1990.  However, in that year the temperature was around -6 to -8 degrees. This year it is hovering around -15 to-17. As you can see from the next photo you have to wrap up to keep warm.