Photo Taken in Wutaishan 五台山 / Shanxi Province 山西
The Holy Man of Wutaishan: I thought I was bumping into a sage from China's mystic past or even a larger than life Gandolf. The wispy beard and the implausibly brushy eyebrows harked back to an age of Chinese ledgends or Tolken's Middle Earth.
The old monk was causing quite a stir; all the other monks, pilgrims and tourists were making an enormous fuss over him. Everywhere he went, he was stopped, greeted and revered.
Obviously, he must have been important figure in the world of Chinese Buddhism and his presence in Wutaishan shouldn't have come as any surprise. There are few places more sacred to Chinese Buddhists than the 5 peaks of Wutaishan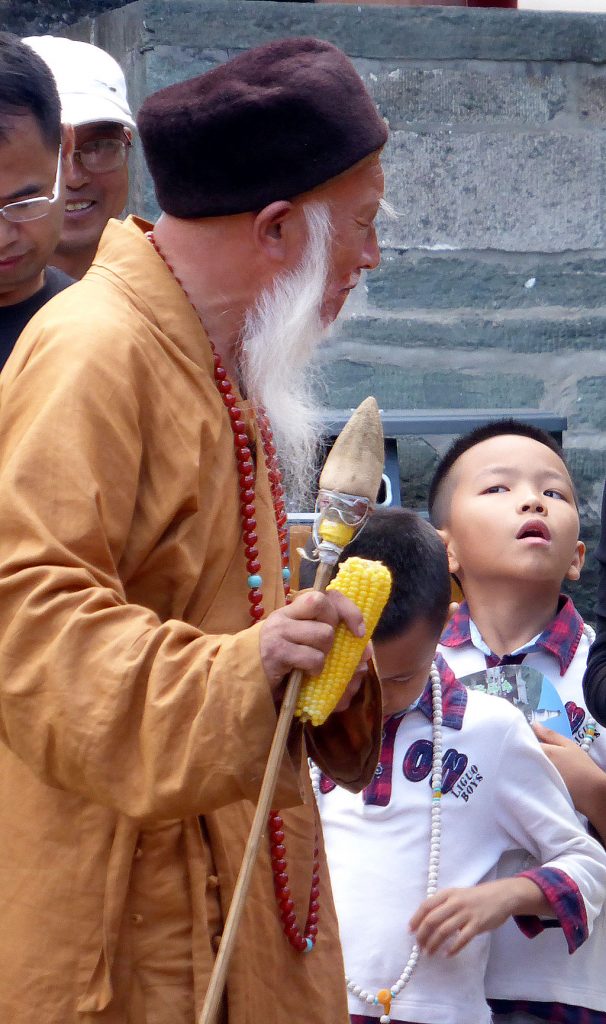 The kids loved him too; especially his pointed staff. Some kept trying to touch it's tip, others tagged on to his orange robe.
We never found out who he actually was, but he was incredibly photogenic and I think he knew it.
.
He smiled at me and the encouraged me to take some snaps. I must admit, I should have centered the camera better, but I was trying not to get in his way and that of his followers.