Helanshan Yanhua (贺兰山岩画)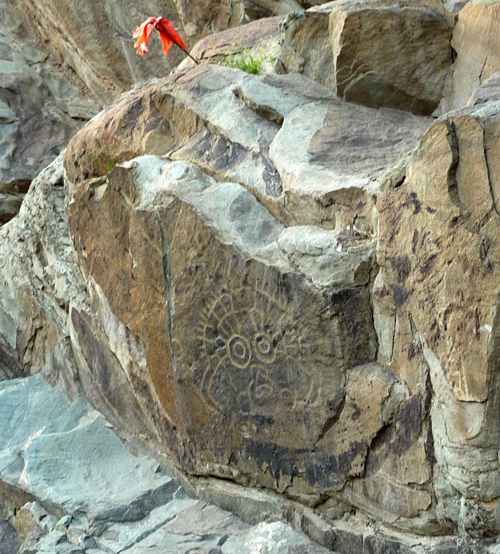 We have to hurry to get to our last stop, the rock paintings of Helanshan Yanhua, said to date back 10,000 years, before they close. Here as well, the local authorities have made a huge effort and developed a major tourist reception center, complete with a brand-new museum and little electric trains to take visors out to the rocks (with ticket prices to match).
On the positive side, the site buildings are all housed in tasteful, beige cubes that blend in very well with the countryside.
The striking canyon cuts deep into the Helan Shan range and has its own small river running through it, and even a small waterfall. The whole place is exceedingly atmospheric, particularly in the late-afternoon light, and the carvings Continue reading "Yinchuan & The Helan Shan Rock Carvings 贺兰山岩画"