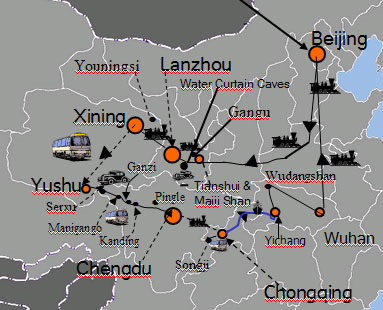 Ganzi to Kangding to Chengdu is a long journey. However, we have now done the route twice and both times were a real adventure.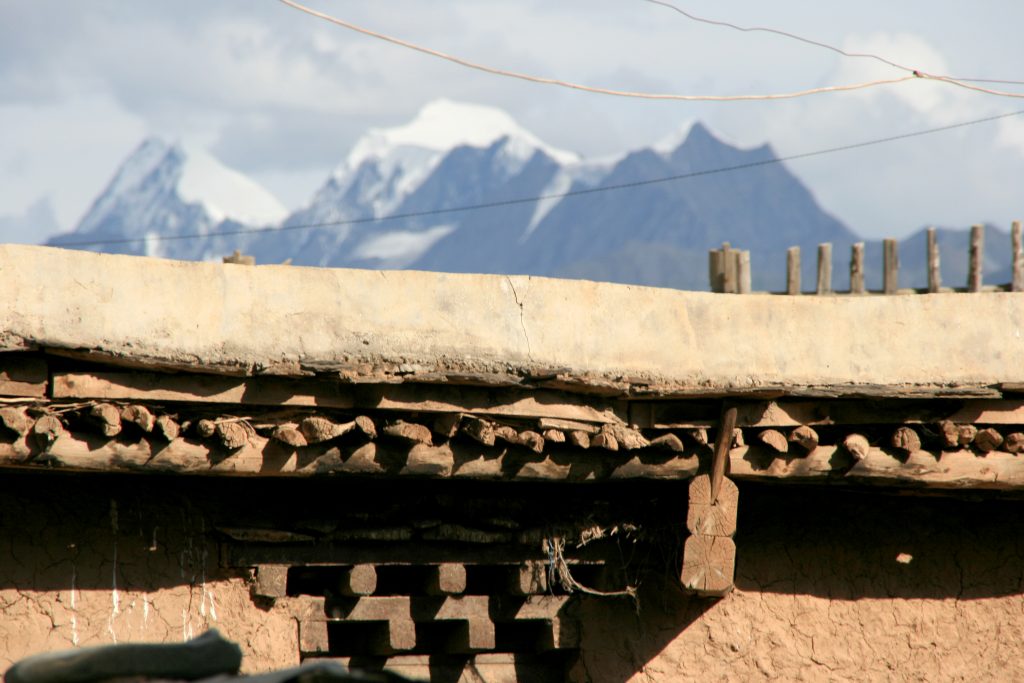 Altitude Sickness
Tired and groggy after a week of sleepless nights due to altitude sickness, I stumbled out of the hotel and we walked into the adjacent bus station.
We were taking the bus straight to Kangding as, apparently, Ma'erkang was closed to foreigners. Anyway, I don't think Margie would have put up much longer with my hallucinations and the incoherent gibberish that I was producing every night. At last, we were heading down and off the Tibetan plateau.
Ganzi to Kangding to Chengdu Five Years Before
Five years before, we had done the whole ride from Ganzi to Chengdu in 17 interminable hours on a smoke- filled bus, while witnessing at least 5 fatal accidents and nearly being involved in one ourselves. So, we had decided never to do it again. We thought that by breaking up the journey, it would be smoother and less painful; little did we know what had happened to the road.
Most roads in China have improved over the years, but the Chengdu-Tibet highway has actually got worse, for now at least.
Admittedly, this is mostly due to road works, but anyone taking this road over the next year is in for a horrendous and long drawn- out exercise of torture that adds about 5 hours to your journey.
Continue reading

"Ganzi to Kangding to Chengdu"