Songpan's amazing festival takes place in the walled town of Songpan. The town is the gateway to the scenic heaven of Jiuzhaigou 九寨沟 and wild horse treks to Ice Mountain雪玉顶. Songpan is also a destination in itself.  It`s a pleasant town with plenty of old architecture, local life and some fantastic tea houses.
Songpan's Amazing Festival Passing Through
When we passed through in 2004 we were lucky enough to stumble upon a huge festival where the local Muslim Hui and Tibetan Qiang minorities were celebrating their local culture and dressed in their finest clothes. Joining them were a host of Chinese Communist Party Bigwigs, including the then vice-president, Zeng Qinghong.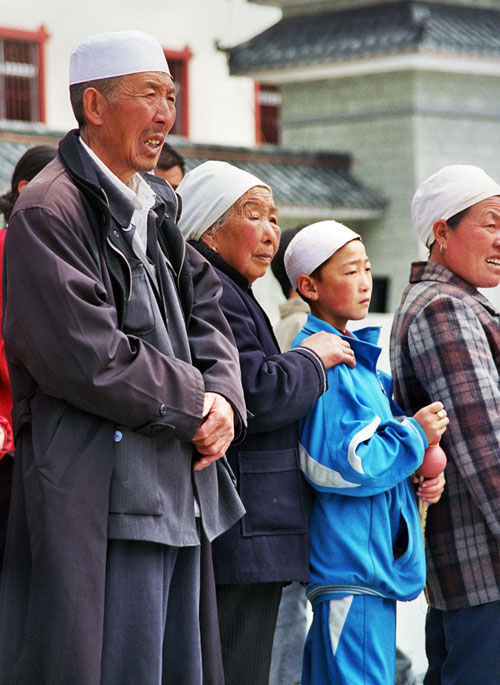 The residents of the entire town and surrounding villages turned out to see the festival. This small group of photos captures them enjoying the moment. Next week's Photo of the Week will show what they were watching.
For large people photos and Songpan Practicalities see below. Continue reading "Songpan's Amazing Festival"