The Yin Yang Bridge in Cixi, Wuyuan.
In the next week two new new articles will be posted on:
HolaChina: Your Gateway to China
The first will be about the town of Zhenyuan in Eastern Guizhou.
View over Zhenyuan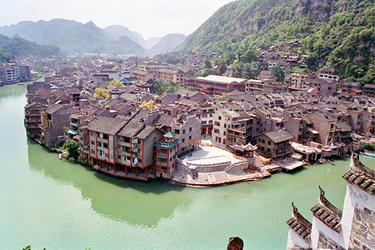 The second will be about the area of Wuyuan in Jiangxi Province.
The Yin Yang covered bridge in Cixi, Wuyuan