Chinese New Year in Madrid

Last week, the Chinese community in Madrid celebrated the Chinese New Year, the Year of the Tiger, right in the centre of the city. The parade started in the emblematic Puerta del Sol (where we live), and finished in Plaza de España, passing the Royal Palace on the way.

Each year the parade seems to increase in size, both in the number of participants and spectators. In years gone by, the celebration was limited to the charismatic neighbourhood of Lavapiés, where many Chinese have their wholesale businesses. These days, the narrow, hilly streets of Lavapiés have become too small for the growing celebration.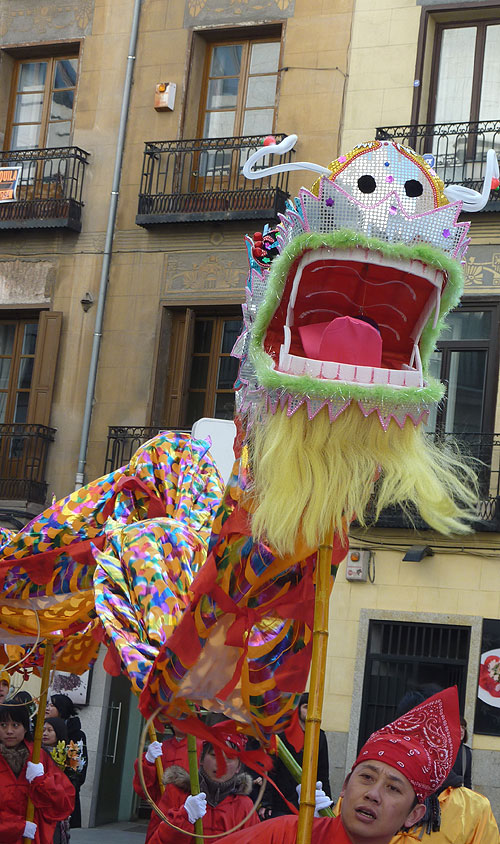 The parade included all the usual dancing dragons, lions and people dressed in folkloric costumes. Martial arts displays, mostly performed by Continue reading "HolaChina wishes everybody a happy Year of the Tiger from Madrid."