Prime Minister Chen's Castle
Huangcheng Xiangfu: 皇城相府
What to see and do around Jincheng晋城 Shanxi Province Part One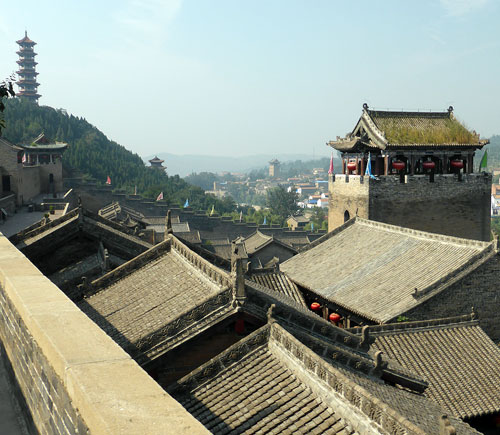 The southern Shanxi city of Jincheng 晋城 will never win any prizes for beauty or charm. It's a typical medium sized Chinese City, dominated by the ubiquitous white tiled buildings, interspersed with an occasional glitzy glass tower. The only attraction in town is a recently built temple complex with a Ming Dynasty  pagoda.
So why go there? Well, if you like unspoilt Chinese towns where time seems to have stood still, incredible vernacular architecture, walled castles and ancient pagodas, then Jincheng is the perfect base from which to explore them.  Jincheng also has a fantastic Huoguo restaurant, a decent hotel and friendly cab drivers.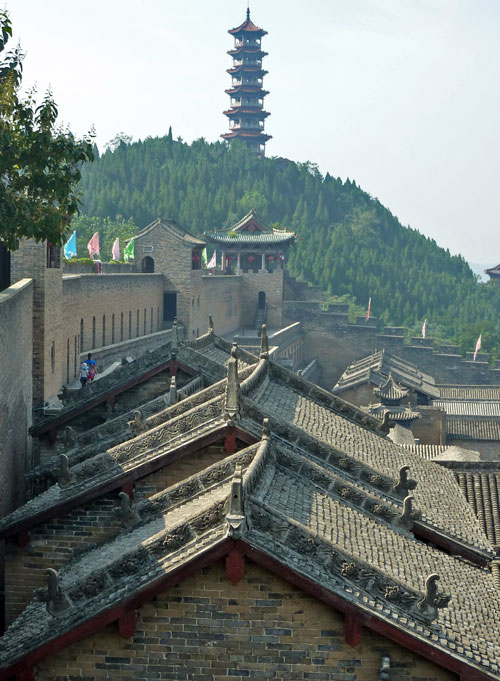 We spent two nights in Jincheng; it was enough to see what we had planned to visit. However, there are a lot more sights to visit than appear in any guidebook.
We visited four places:
Prime Minister Chen's Castle: Huangcheng Xiangfu: 皇城相府
Part One:
Prime Minister Chen's Castle: Huangcheng Xiangfu: 皇城相府
Ask anybody if they have ever heard of Prime Minister Chen's Castle and you'll probably get a shrug of the shoulders and a look of 'what are you on about?' However, in China, Continue reading "Prime Minister Chen's Castle: Huangcheng Xiangfu: 皇城相府"