Shanxi Museum: 山西博物院; Shanxi Bówùyuàn:
Taiyuan
The Shanxi Museum, a Taiyuan highlight!
Shanxi Museum Taiyuan: These days, Taiyuan, the capital of Shanxi province once dubiously famous for being China's 'coal capital', is a largely modern city, home to one of the most outstanding museums in the country.
Shanxi Museum Taiyuan
The Shanxi Museum (Chinese: 山西博物院; pinyin: Shanxi Bówùyuàn),is housed in a handsome modern building, shaped like an inverted pyramid, or a 'Ding'; an ancient cooking vessel, symbol of harvests and auspiciousness. Inside, the four-storey museum is spacious and light.
The marvelous exhibits are creatively presented in themed galleries that run around a big, open, central space, enabling you to look all the way up to the glass cupola that tops the building.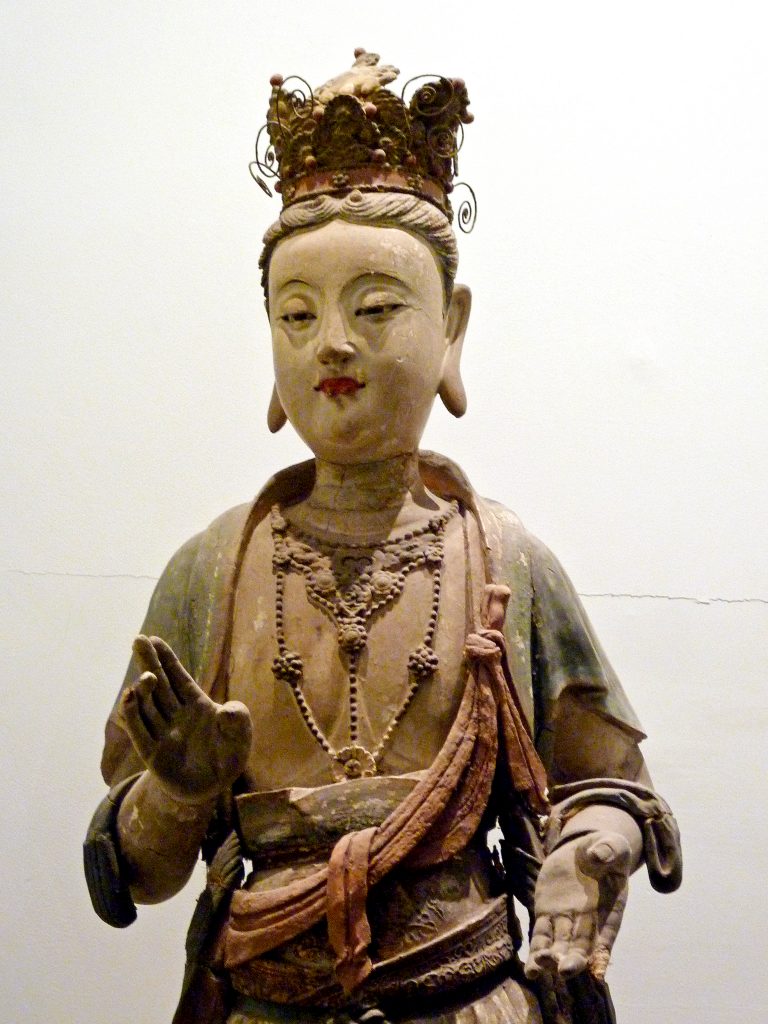 Each gallery is entered through a hall, beautifully decorated with artwork evocative of its contents, such as a relief of bronze warriors or a giant bull.
The museum houses some 200,000 cultural relics, dedicated to Chinese History and Arts, with a special emphasis on the Jin Dynasty, famous for its high quality green celadon porcelain wares, such as jars whose designs incorporated animal, as well as Buddhist figures.
Among its most important artefacts are those related to Sima Jinlong's tomb (CE 484), such as a large number of figurines, or a famous tomb plaque. Other artefacts related to Sima Jinlong can be found in the Datong Museum.
Bronze Vessels
During our visit, we marvel at the sophistication of the bronzes in the gallery called 'The Splendour of Bronze Vessels', dating from way before Christ.
There are cute, greenish slugs with inquisitive faces, sturdy, homely pigs and elegant geese; many with a lid in their back for storing things, while others were used as oil lamps or lanterns.
The Pottery section
The Pottery section with its chubby, humorous warriors, its grumpy Silk Road camels and temperamental, high-stepping horses, its nimble acrobats and elegant courtiers is always one of our favourites, and the Shanxi one is no exception.
The Relics of Buddhism
'The Relics of Buddhism' gallery is an absolute delight: the collection of serene Buddha statues and engraved and carved stelae is displayed inside (mock) rock caves, illuminated by a soft, yellowish light, pretty much as they must once have looked inside the Yungang or Longmen caves.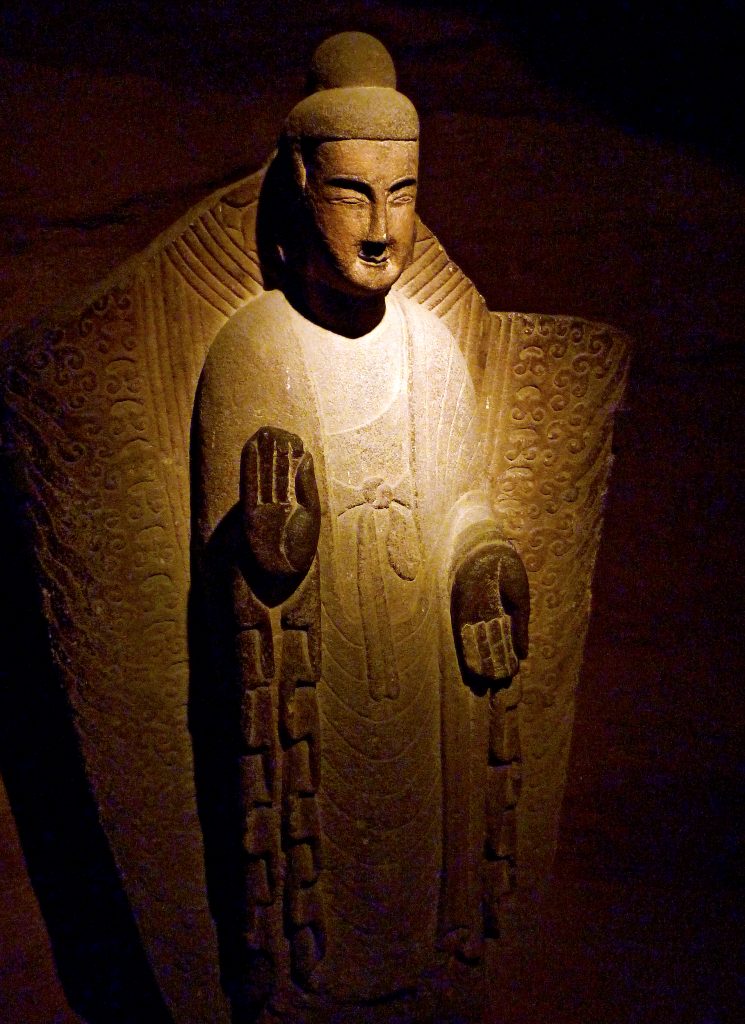 Even the fire hydrants are discreetly tucked behind fake rock panels depicting lines of miniature Buddhas; which makes us smile.
Shadow Puppets
The interesting section devoted to the powerful, wealthy 'Shanxi Merchants' also contains a gorgeous display of colourful Shadow Puppets on sticks, representing undulating dragons, musicians on horseback or oxcarts, as well as twirling acrobats.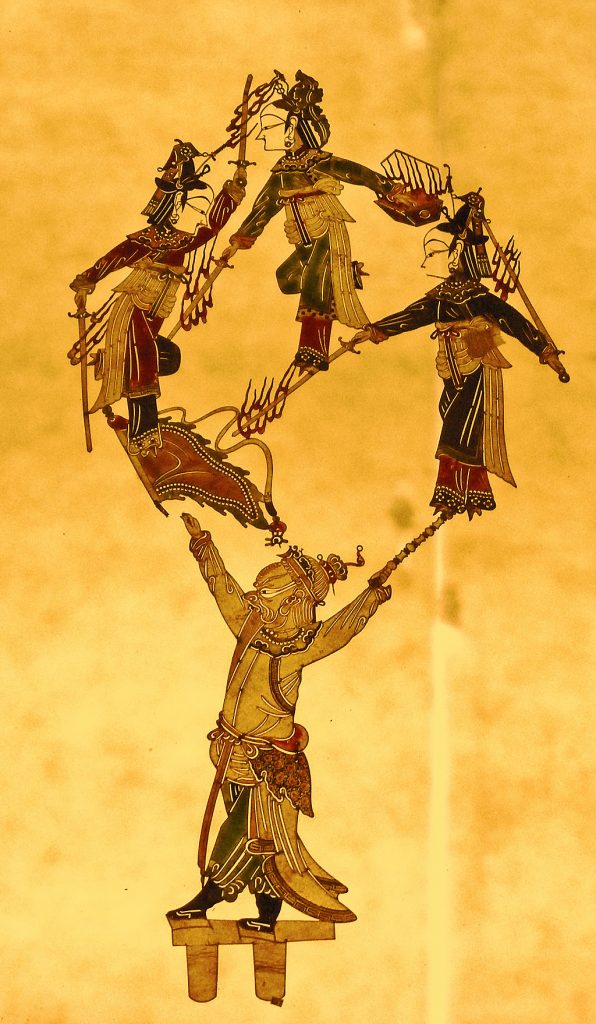 The popular Shanxi Opera is also well-represented with carved brick tiles and figurines representing scenes from popular operas, as well as interactive displays.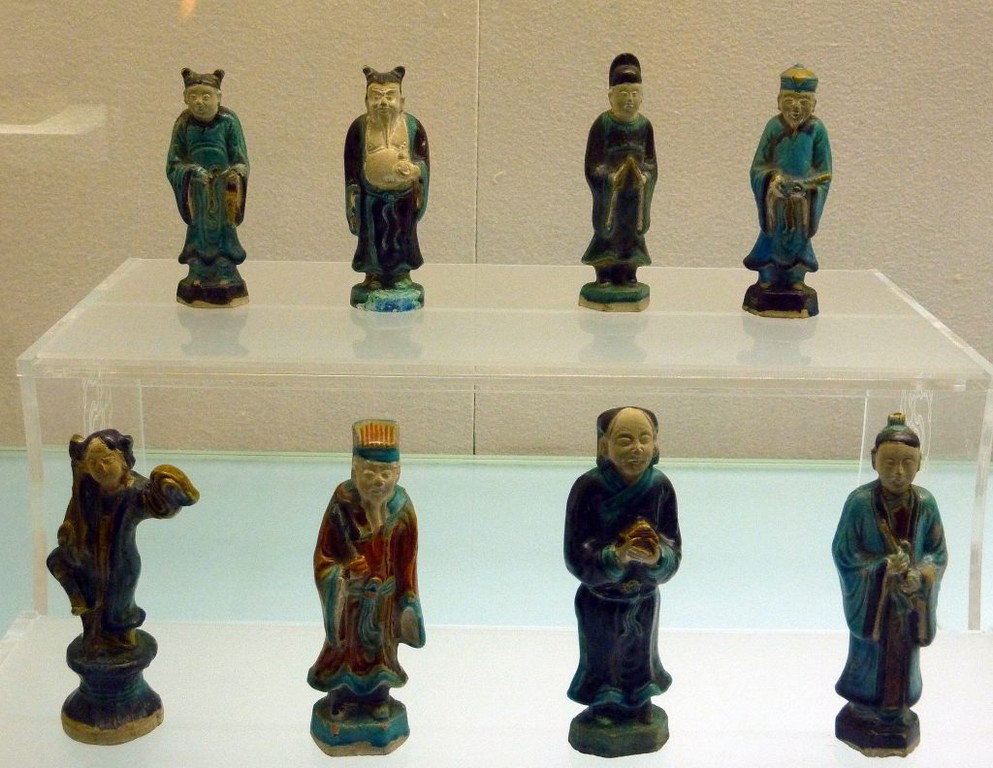 Ancient Chinese Painting and Calligraphy
Going around 'Ancient Chinese Painting and Calligraphy', we are particularly taken by a mysterious scroll painting of gold on black in which groups of monks gather at a night time meeting, some flying in on mythical beasts, others creeping closer among the rocks.
Even the water colours, which we thought we might skip, turn out to be enchanting, with delicate, fan-shaped paintings of birds, fruit, water lilies and other flowers.
Jade and Porcelain
Due to lack of time and exhaustion, we move fairly quickly through the Jade and Porcelain sections, though we make an exception for the characteristic Shanxi yellow and green glazed roof tiles and ornaments, which decorate so many Chinese temples and halls.
Museum / Taiyuan Practicalities: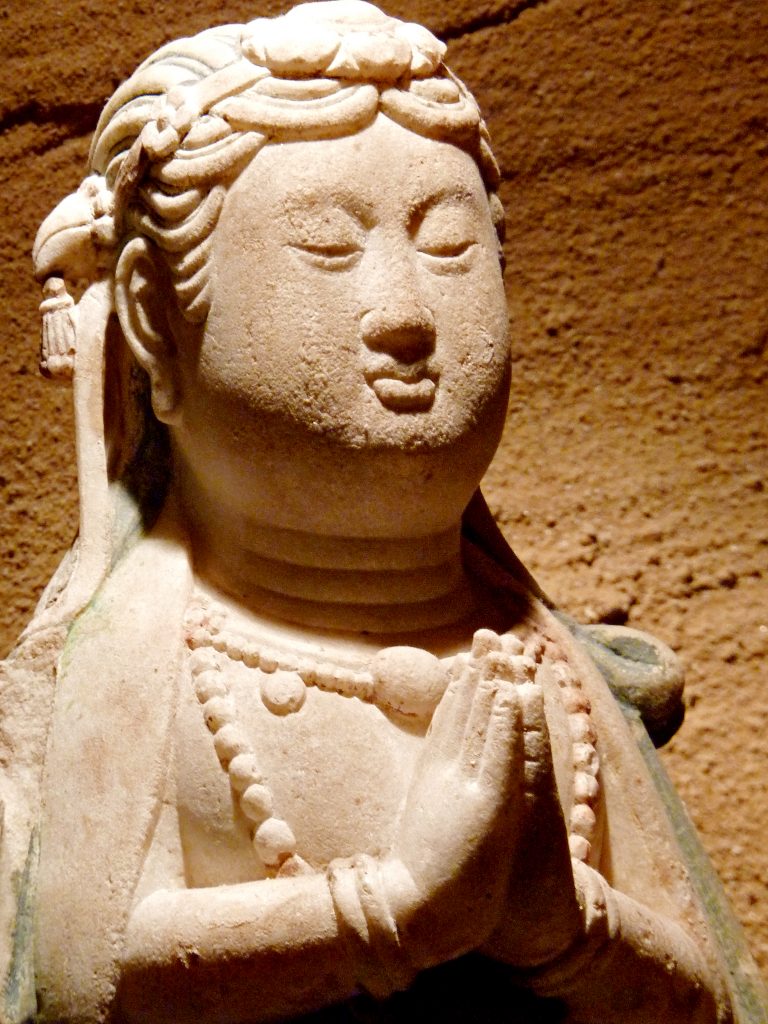 Since March 2008, admission to the museum is free with a valid ID. You will definitely need 4 to 5 hours to do the place justice.
It's a great way to get an overview of Shanxi culture and history, either before embarking on a tour of the many, surrounding sights, or afterwards, as a way of making sense of everything you've seen.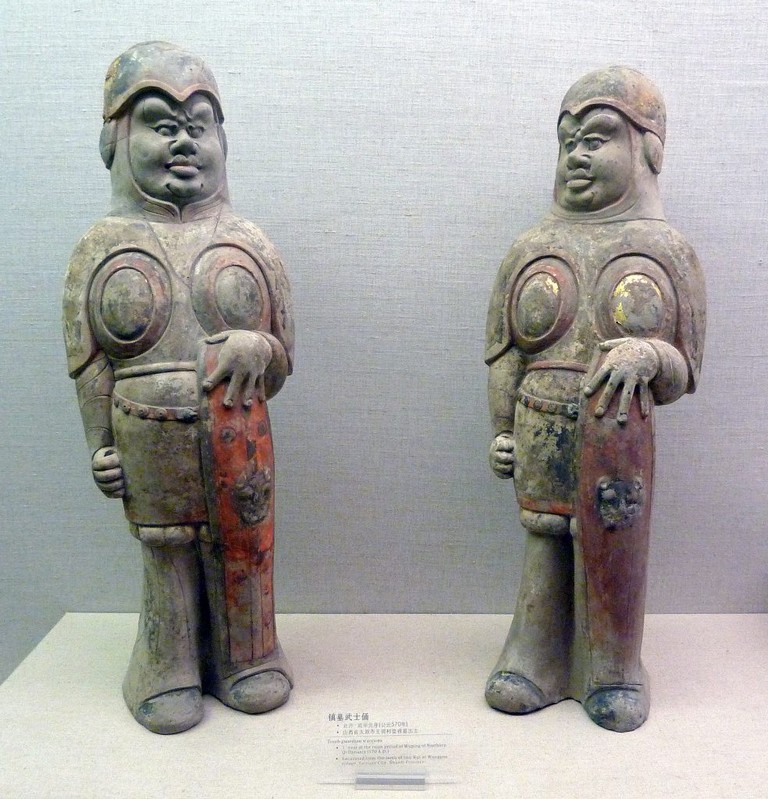 The museum is located on the west bank of the Fenhe River, some distance away from the centre of town, in a green area that has been developed for rest and relaxation.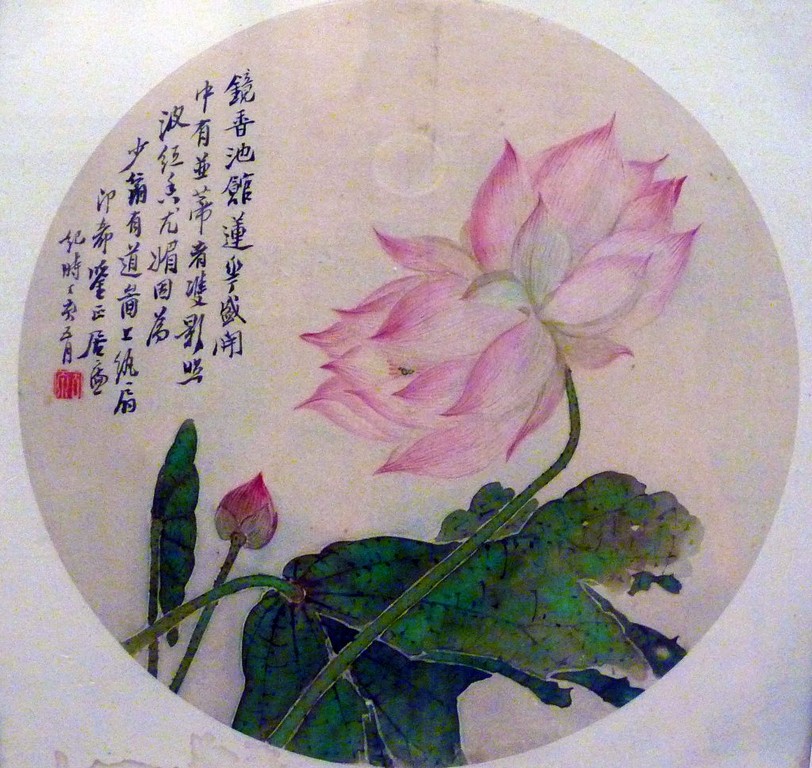 The circular building next door which looks like a UFO actually houses a popular Geological Museum.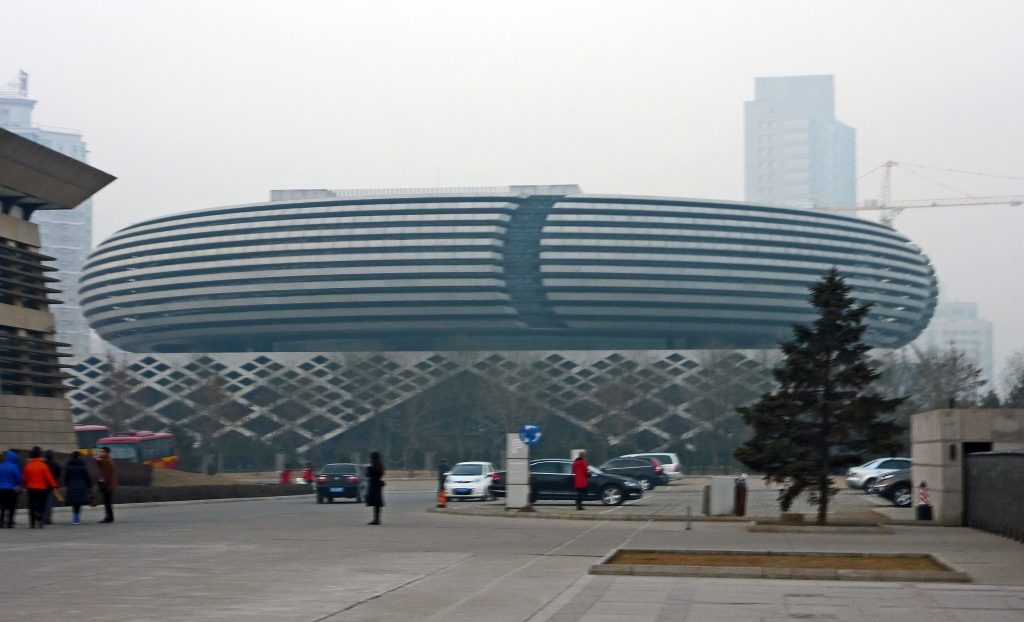 Places to Eat:
Taiyuan's food street, Shipin Jie, is a great place to try out all kinds of popular street snacks, such as squid or sausage kebabs, noodles, toffee apples or ice creams. There are plenty of sit down restaurants too, housed in fake Ming buildings, as well as terraces where you can enjoy a cold draft beer.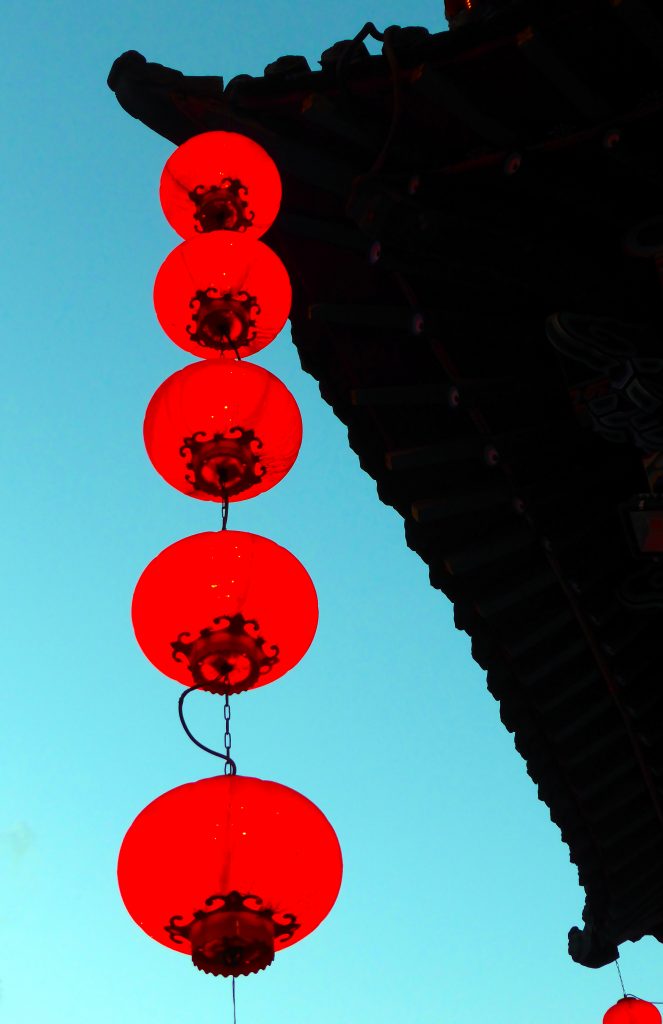 Places to Stay:
Taiyuan is not that big on the tourist circuit, which is why it's usually quite easy to find a decent, reasonably priced, mid-range hotel on one of the booking sites. We stayed at the Jinli Dalou on Wuyi Jie near the railway station. Nice staff, comfortable rooms, 138 yuan.
Other Places to Visit: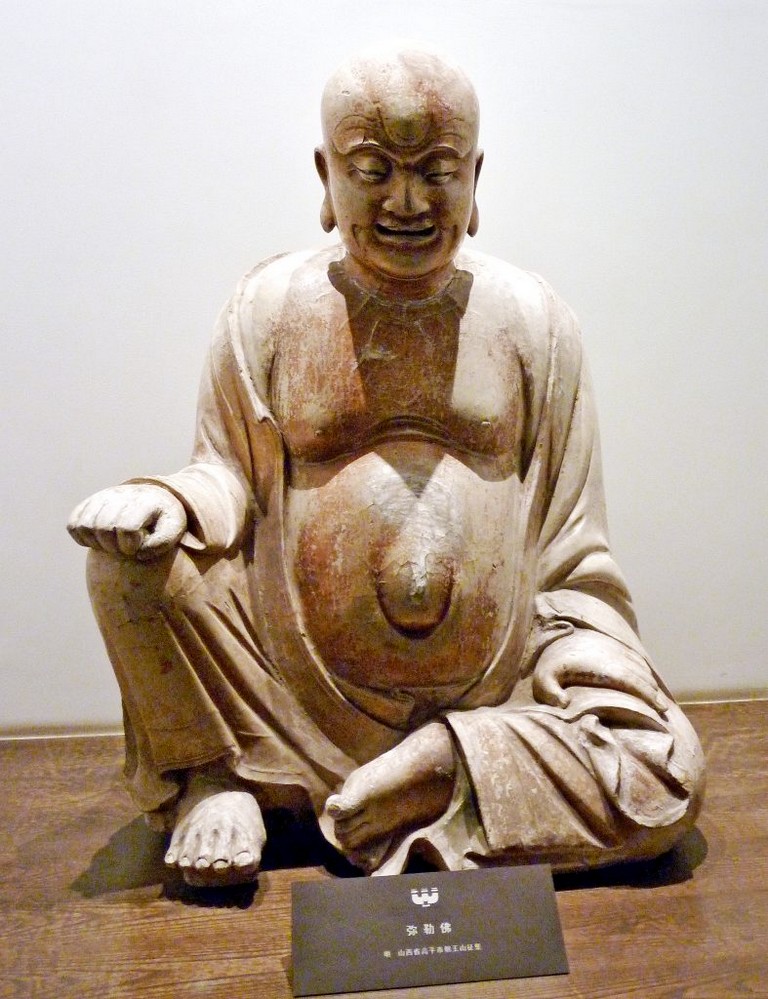 Close to Taiyuan city, the Jinci Temple or Yuci Ancient City – famous for being the backdrop to many Chinese films and series – make for easy and enjoyable day trips.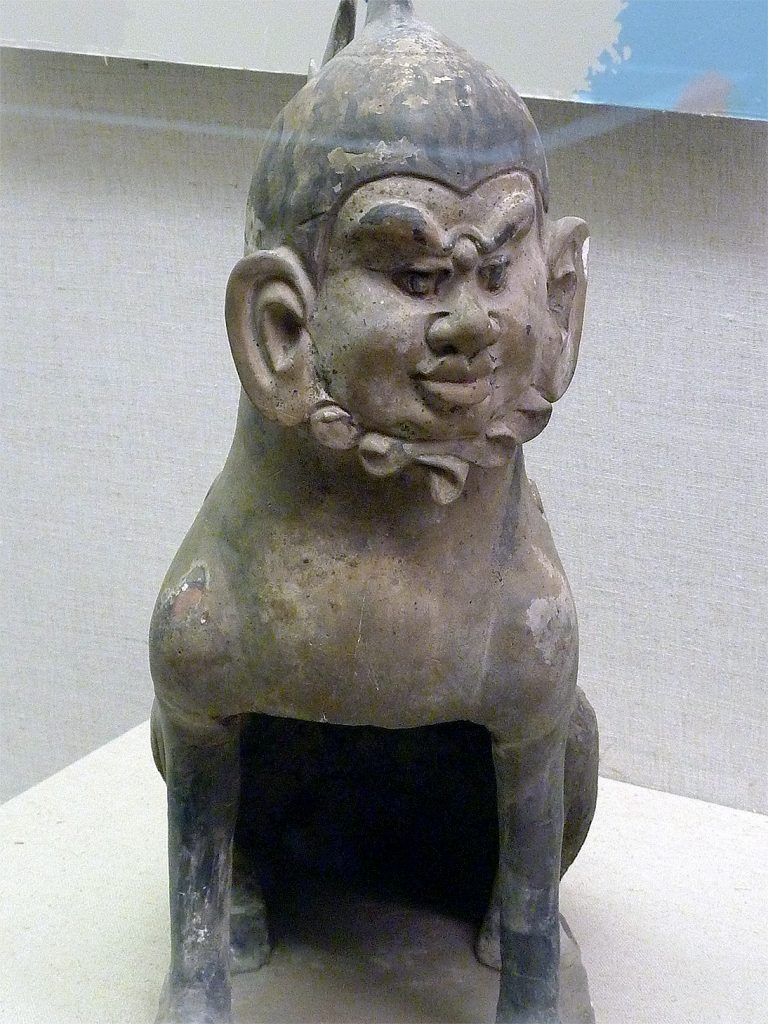 Moreover, as an important transportation hub, Taiyuan also has excellent connections, either by train or bus, to Qikou, Pingyao or Wutai Shan.