From our Diary: September 2007
The Ganden Monastery Bus
Even in 2007, when Tibet was somewhat more open than now to foreigners travelling without organized tours,  it was still difficult to travel on public transport outside Lhasa. One exception was the Ganden Monastery bus. It left from the west side of Barkhor Square at 6.00 in the morning and returned in the early afternoon.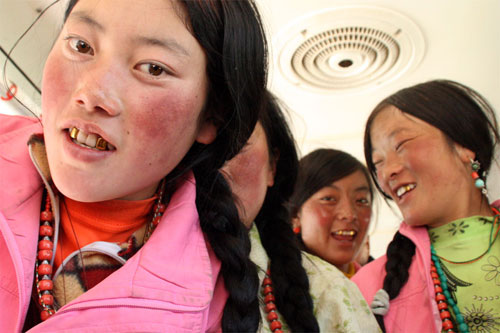 The night before our excursion, the taxi driver had rung at 11.00 pm to say that he had been offered a more lucrative trip to the Everest Base Camp and the Nepalese Border and he wouldn't be taking us to the Ganden Monastery in the morning as previously arranged. "It's the pilgrim bus then." Margie and I decided, and set our alarm for 5.00 am.
Going to Ganden
Approaching the bus in the pitch black we could make out the shape of a large group of people standing silently in front of its closed doors. The only other sign of life at this time in the morning were the mysterious, hazy figures of pilgrims on the Barkhor Circuit, mumbling prayers and twirling their prayer wheels, the personification of piety.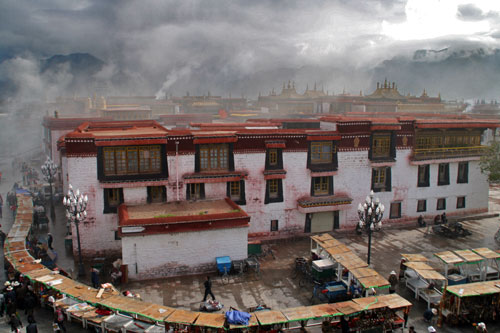 However, once we got to the bus which was about to open its door, all signs of piety and spirituality went out of the window and Continue reading "The Ganden Monastery Pilgrim Bus"