风骚浙人 Fēngsāo Zhērén Restaurant (Beijing)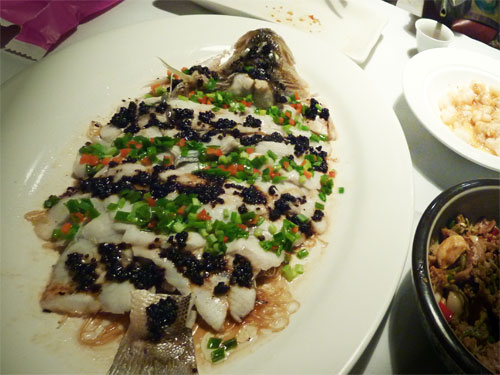 Located in Beijing's Chaoyang district, the风骚浙人 fēngsāo zhērén, or sometimes  known as Zhejiang Ren Zai Beijing (The Zhejiang People in Beijing Restaurant, 浙江人在北京) is a rather special eatery.  From the outside, you'd never guess that the modest façade conceals an ancient courtyard and some of the best Chinese food in Beijing.
The Place
Enter through a rather non-descript doorway and find yourself in a traditional Qing dynasty courtyard house with simple, but tasteful, dining rooms and a tree-shaded patio. As the weather was perfect, we chose to eat in the atmospheric patio. The clientele seemed to be well-heeled locals who were expecting nothing but the best.
The Service
The waiter was attentive and friendly without being overbearing. He took pride in suggesting the best dishes, but without being pushy.
The Cuisine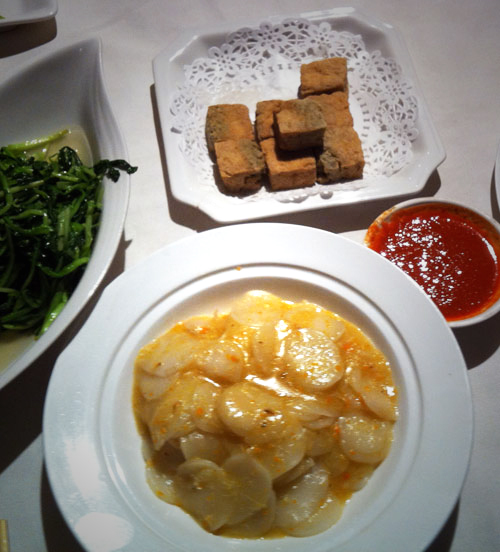 The restaurant's cuisine comes from Shanghai and the province of Zhejiang, a coastal province just south of Shanghai, and a further emphasis is placed on Zhejiang's Hangzhou and Shaoxing绍兴 regions. That means great fish, crab, smelly tofu and Continue reading "Shaoxing 绍兴 in Beijing北京 / 风骚浙人 (Fēngsāo Zhērén Restaurant)"