The World's Longest Mani Wall/嘛尼石城
Only three kilometers from Yushu lies one of the great sights in the Tibetan world, the Seng-ze Gyanak Mani Wall (), reputedly the largest in the world. Found all over the Tibetan lands, Mani Walls are rows of piled-up stones, engraved or painted with orations. The size of such Mani Walls can vary from the humblest pile to a circuit of several hundred meters. Pilgrims walk round these walls of holy stones in a clockwise direction, uttering prayers and twirling prayer wheels.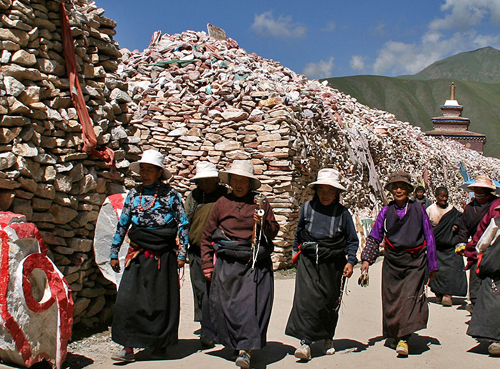 The Seng-ze Gyanak Mani Wall is truly enormous; a sign by its side proudly proclaims that it is 283 metres long, 74 metres wide, 2,5 metres high and consists of 2 billion stones! What's more, the Wall is still growing, as we witnessed with our own eyes: devout pilgrims contribute new stones everyday, which are hoisted up on to the pile carefully. The billions of beautifully carved stones carry the Buddhist prayers "Om Mani Padme Hum" or, "Hail to the Jewel in the Lotus", and other orations.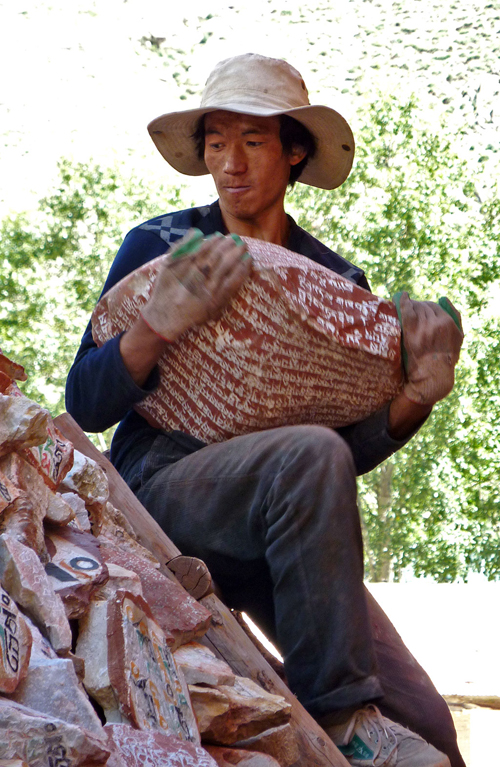 Tibetan pilgrims from all over the Kham region and further afield descend on this huge Mani Wall from dusk to dawn. Dressed in their finest, they Continue reading "The World's Longest Mani Wall / 世界上最长的嘛尼石城"