Without the hordes
If you would like to see one of China's greatest Buddhist sites without the hordes, then turn up at the Longmen caves – 13 kilometers south of Luoyang – in the late afternoon and you'll have them almost to yourself.
Arriving at around 16.30 is a a good option. This will give you about 2 hours to explore the site before you are chased out by guards anxious to go home.
Take bus number 81 from the train station, or a taxi if you are in a hurry.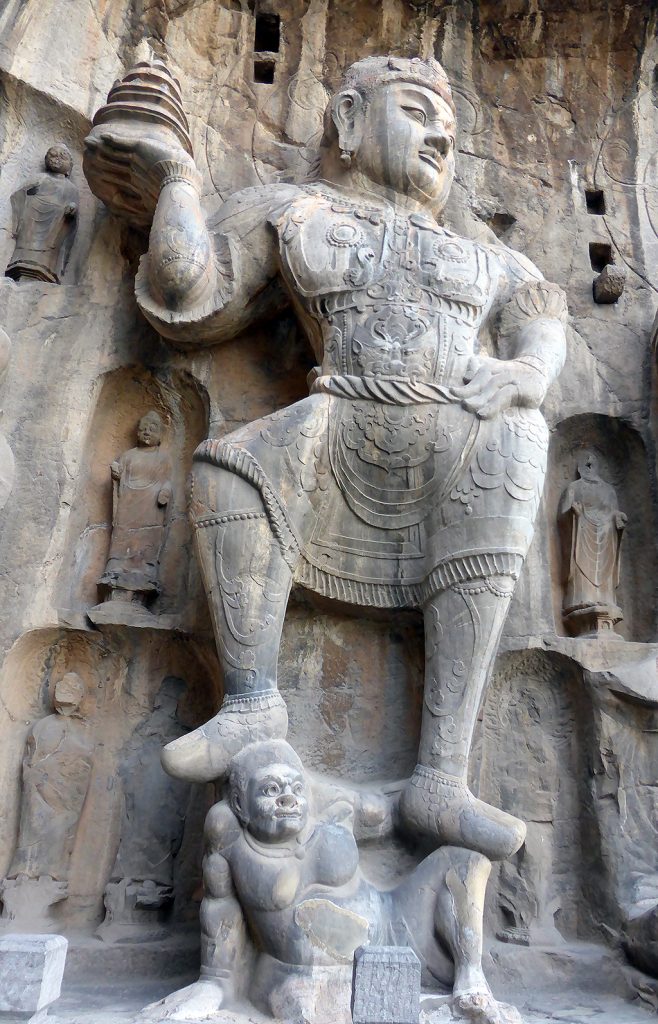 Accommodation: We can't really recommend anywhere to stay in Luoyang. We spent one night at a 7 Day Inn opposite the train station. The place was cheap, but also a bit of a grimy dump. In 2002, when we first visited Luoyang, there seemed to be far better accommodation options. You are probably better off staying in the city centre.
Eating:There are a few decent places to eat around the train station, or you could try the heavily restored old town for traditional snacks.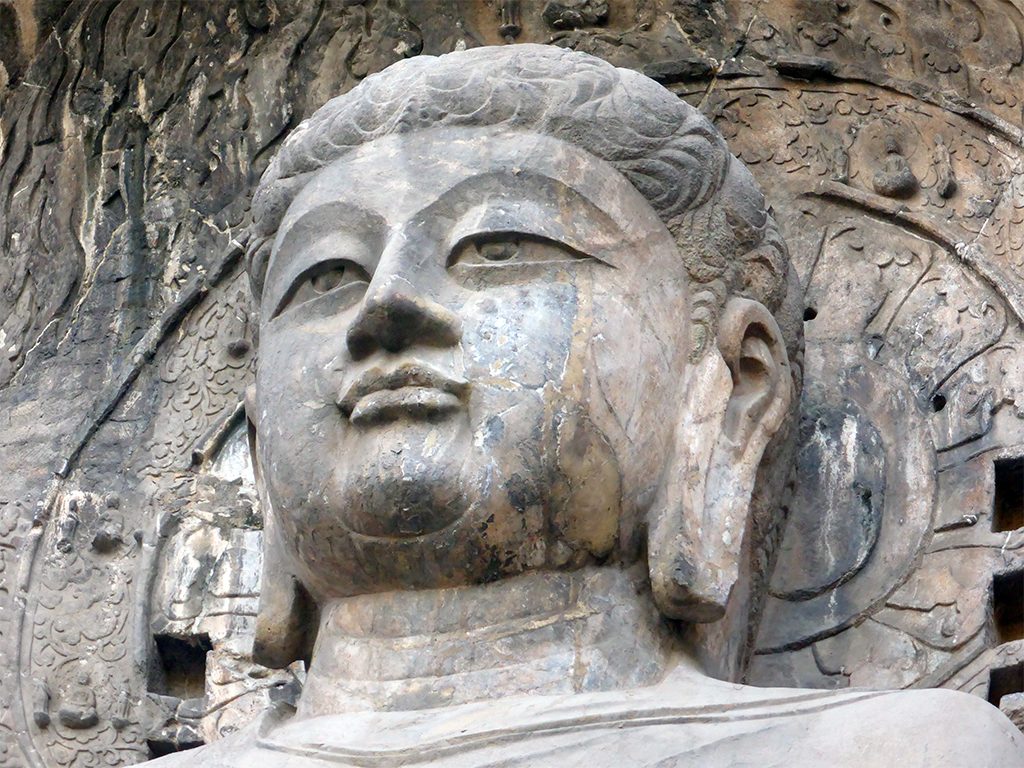 Arriving: We arrived in Luoyang from Jincheng 晋城市(Shanxi Province). There is some dramatic scenery on the way as you drop down from the Shanxi plateau to the Yellow river plain.
Leaving: We took the high speed train to Xian 西安. Next day tickets were easy to get hold of even in August. However, the high speed train station is quite a long distance from the city center and the old railway station. You'll need to take a bus or a taxi and allow yourself plenty of time.