Floods reach Giant Buddha at Leshan 乐山大佛
Even the great protector can't be protected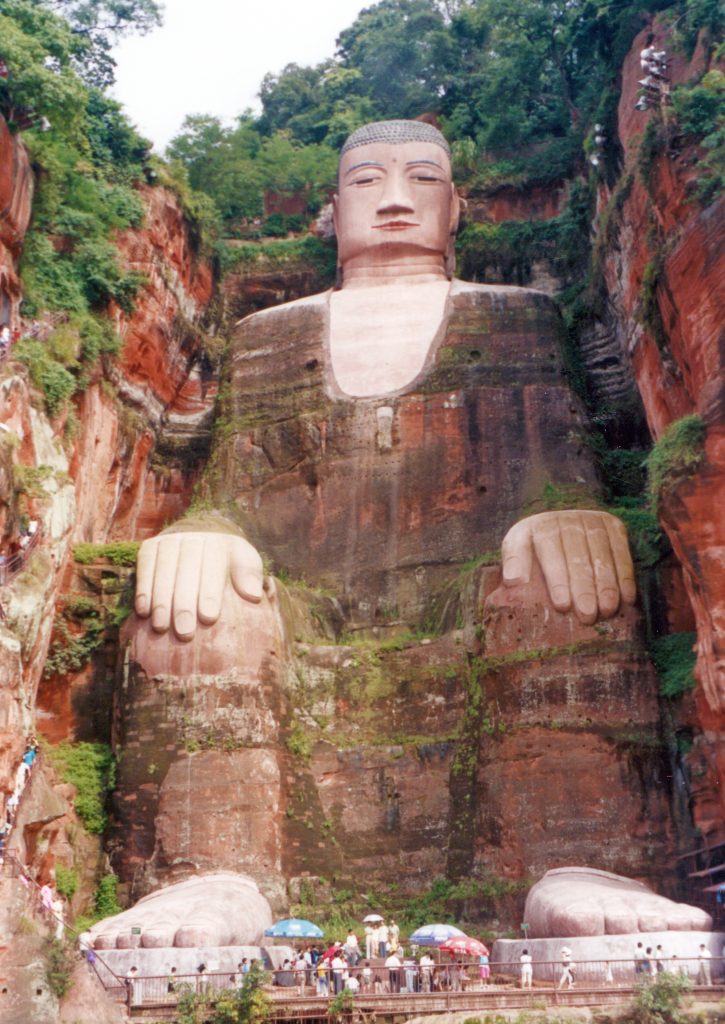 Giant Buddha at Leshan 乐山大佛
Even the great protector can't be protected
Even the great protector can't be protected. The Great Buddha statue (Leshan Dafo 乐山大佛), just outside Leshan in China's south western province of Sichuan, was carved out of the cliffs in the 8th century at the confluence of three rivers.
His purpose was look over and protect the fishermen from drowning in the turbulent waters and defend the population against flooding.
Now, it is the local population flooding to the aid of the Giant Buddha by using sand bags to protect him from rising flood waters.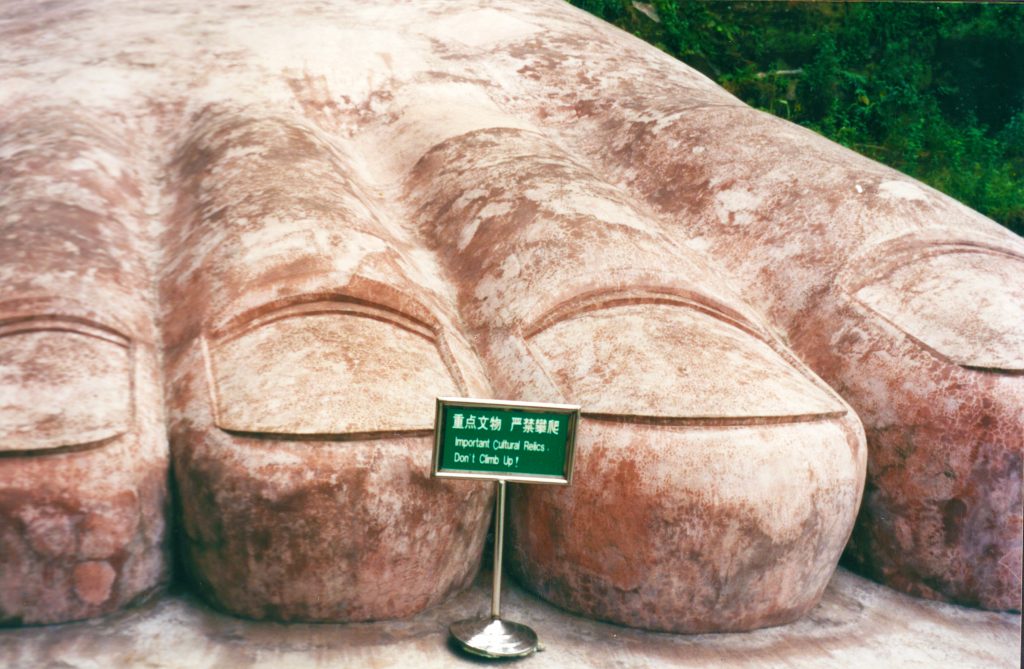 Not since 1949 have the flood waters reached the magnificent statue's enormous feet.
This is another a recent video from Leshan showing the dramatic scenes of the flood waters reaching the base of his feet.
Click below to see the video.
https://www.msn.com/en-gb/news/other/flash-floods-submerge-feet-of-famed-giant-buddha-statue-after-heavy-rain/vi-BB188KDQ
Update
It appears that for now that the situation has stabilized with flood waters receding and passing their highest levels, but with more rain to come, we can only keep our fingers crossed.
The photos are from our 2001 trip to Leshan. We visited the Giant Buddha after climbing nearby Éméi shān 峨眉山.