Luzhi 甪直 An Authentic Canal Town (more or less)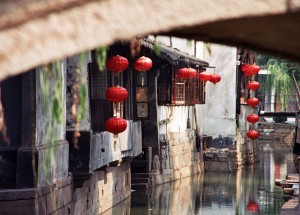 I have a nostalgic hankering for Jiangnan towns (Jiangnan 江南 means south of the Yangtse River). I suppose this feeling comes from our first visit to Suzhou and Hangzhou in 1990, when we made an amazing trip along the Grand Canal on a local boat, on the now discontinued service between those two towns. There was something dreamlike about the mishmash of canals, white buildings, eave roofs, arched bridges and winding cobbled lanes.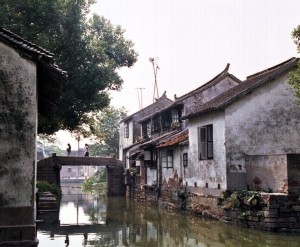 For the Western traveler in China 1990, the Jiangnan towns provided a glimpse into old world China. In the back lanes time seemed to had stood still. From the kitchens of beautiful white-washed houses with their decorated doorways and stunning courtyards, smells of garlic, soy sauce and sesame oil wafted out. People lived and worked on the canals as had their ancestors.
Things have changed since then. In recent years, Continue reading "Luzhi 甪直 An Authentic Canal Town (more or less): Photo of the Week"