Suzhou as it was in 1990/ 苏州 1990年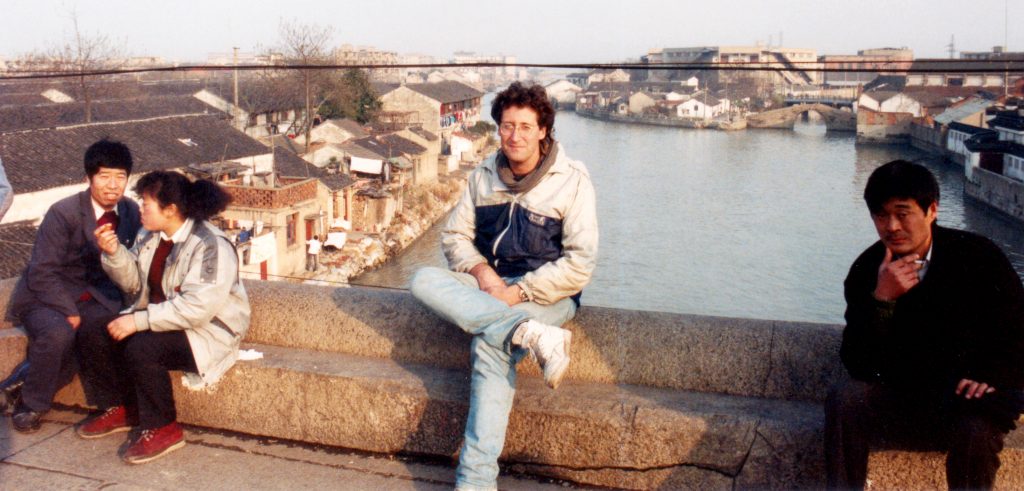 Looking through Old Photos of Suzhou
Suzhou has Changed and changed a lot in 30 years. Lockdown has at least given me time to dig out my old photos from the store room and start to play around with them. It's also given me plenty of time to reflect on the many ways in which life has changed.
It's well known that Madrid was particularly badly hit by Covid 19 and while the first lockdown was brutally hard on everyone, a second one seems just around the corner.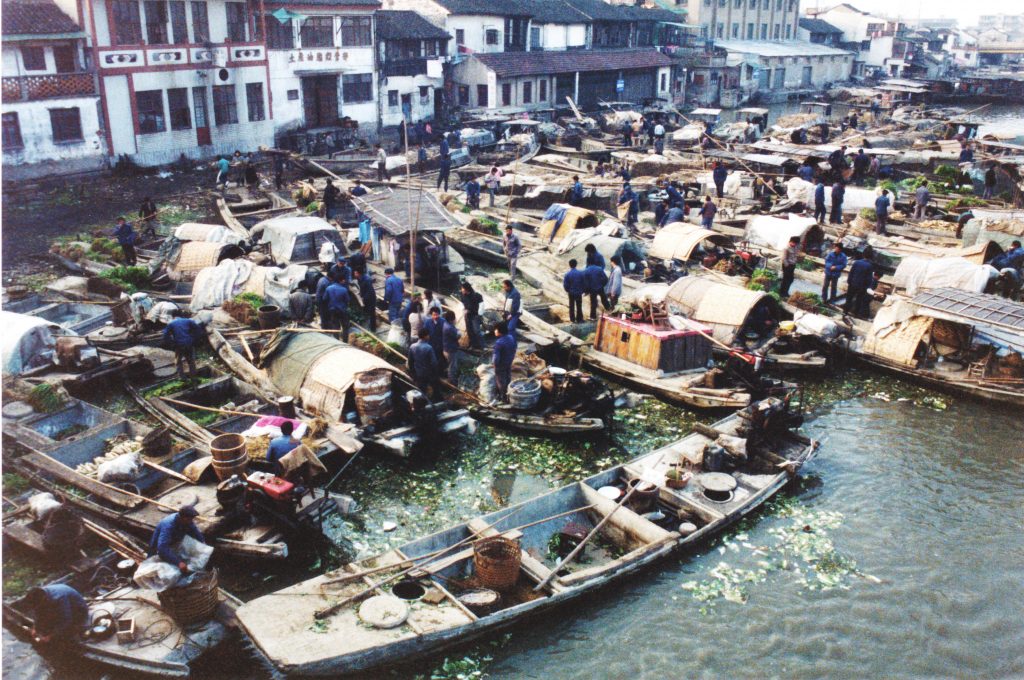 It was against this depressing background that I turned to the photos we had taken during our 1990/91 trip to China. Nearly 6 months of hard and fascinating travel, which turned me into a China freak and changed my life too.
Our First Trip to China 1990
The trip started by crossing over the Karakorum Pass into China on a clapped out traders' bus from Pakistan and eventually leaving China from Guangzhou on the gambling ferry to Macao, which has long since ceased to exist.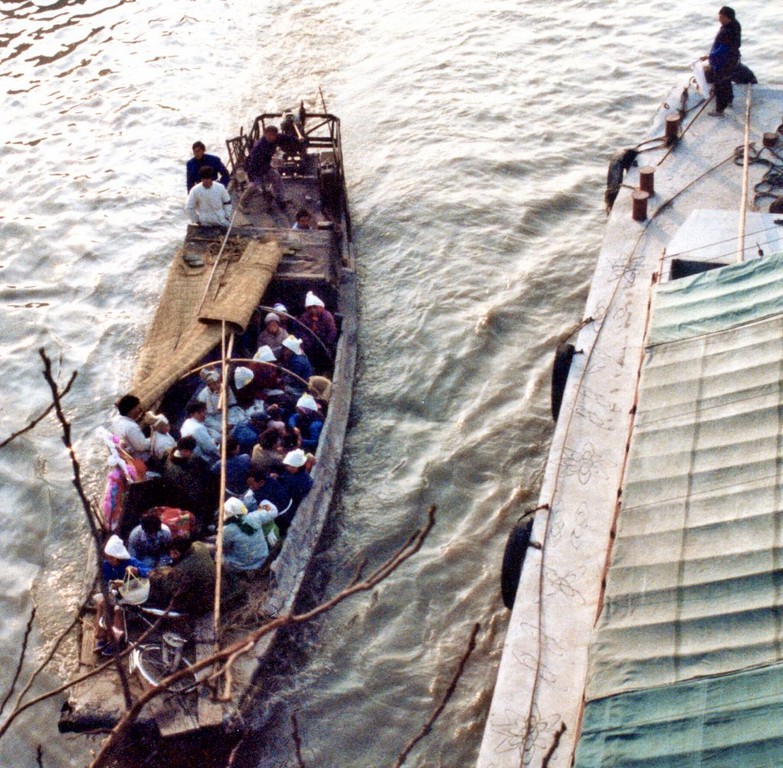 Sometime in late December we found ourselves in Suzhou. I recently came across our photos from that time in and around Suzhou and on the Grand Canal. Some of these had never been posted. So here they are.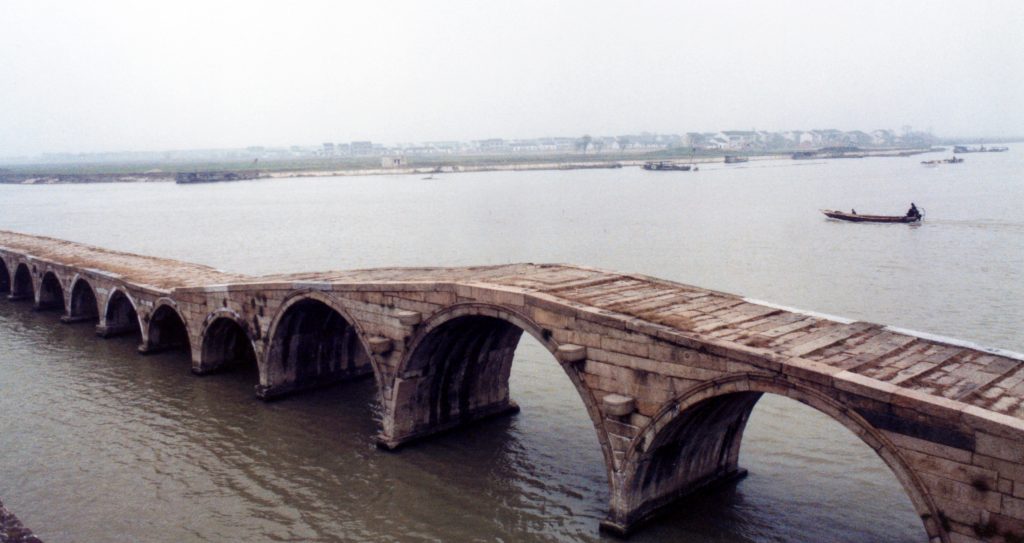 The Photos Could have been Better
I don't want to make too many excuses about the quality of the photos; however, the camera we used was a rusty piece of crap and we also made the mistake of having them developed in China (1991). I have tried to restore them the best I can.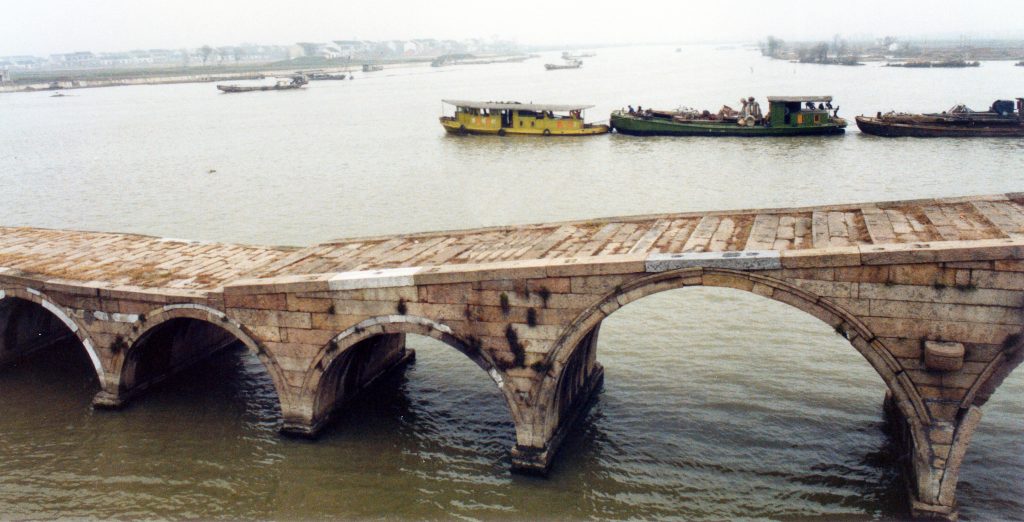 So how has Suzhou changed? The somewhat deteriorated photos show that Suzhou was once a real, working water town. The barges came right into the town's central waterways. Many of Suzhou's trading markets actually took place on sampans on the canals.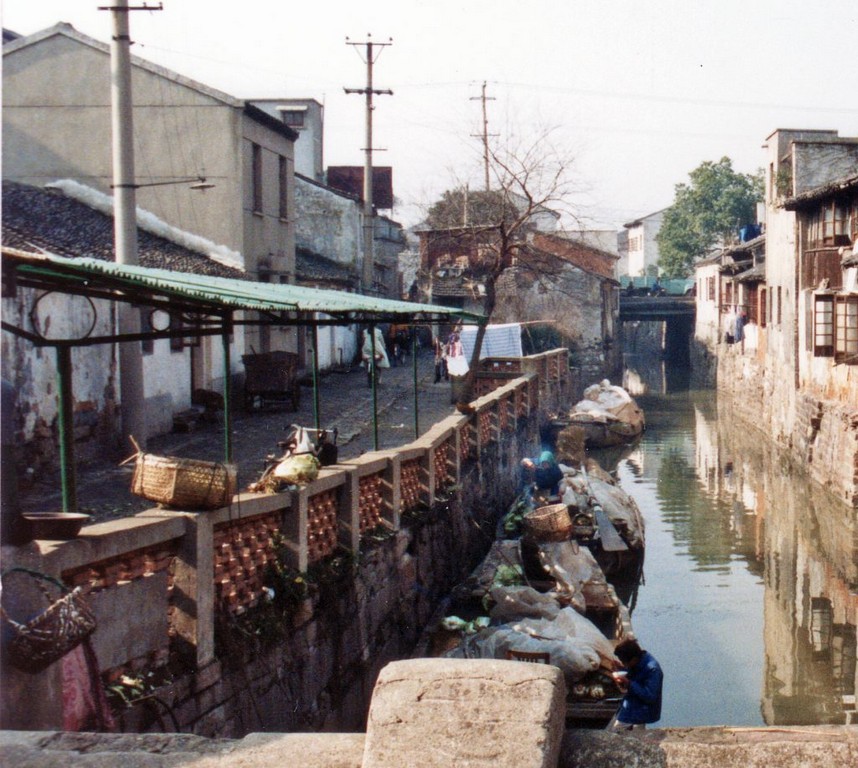 Returning to Suzhou 2005
When we returned to Suzhou in 2005, all the river traffic had been moved away from the city center to the main artery of Grand Canal, several kilometers outside of town.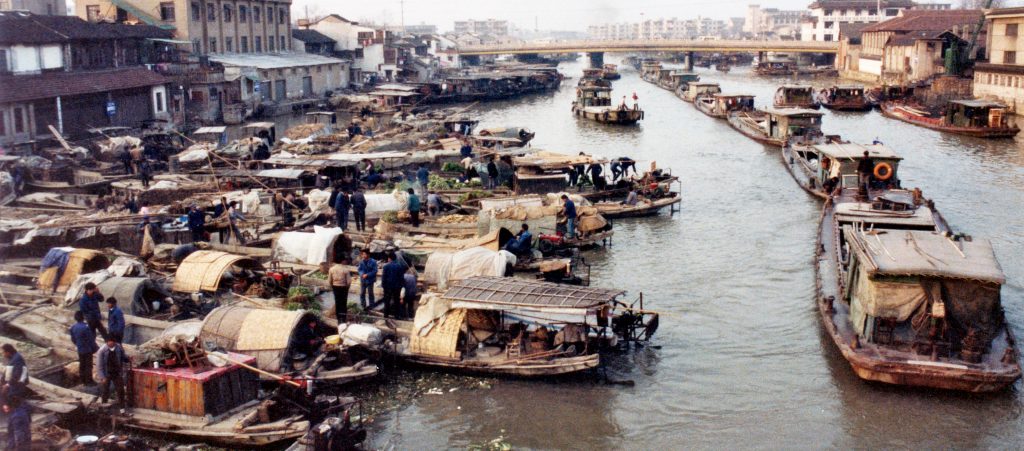 In 1990, the city's canals were also a transport hub providing local transport to people from outlying villages. Part of the fun of being in Suzhou at that time was siting on one of the many bridges watching the over-crowded ferries shuttling people to and fro.

You could also still take passenger boats from Suzhou to loads of destinations along the Grand Canal, including the day long journey to Hangzhou, which we took. These have all now been discontinued.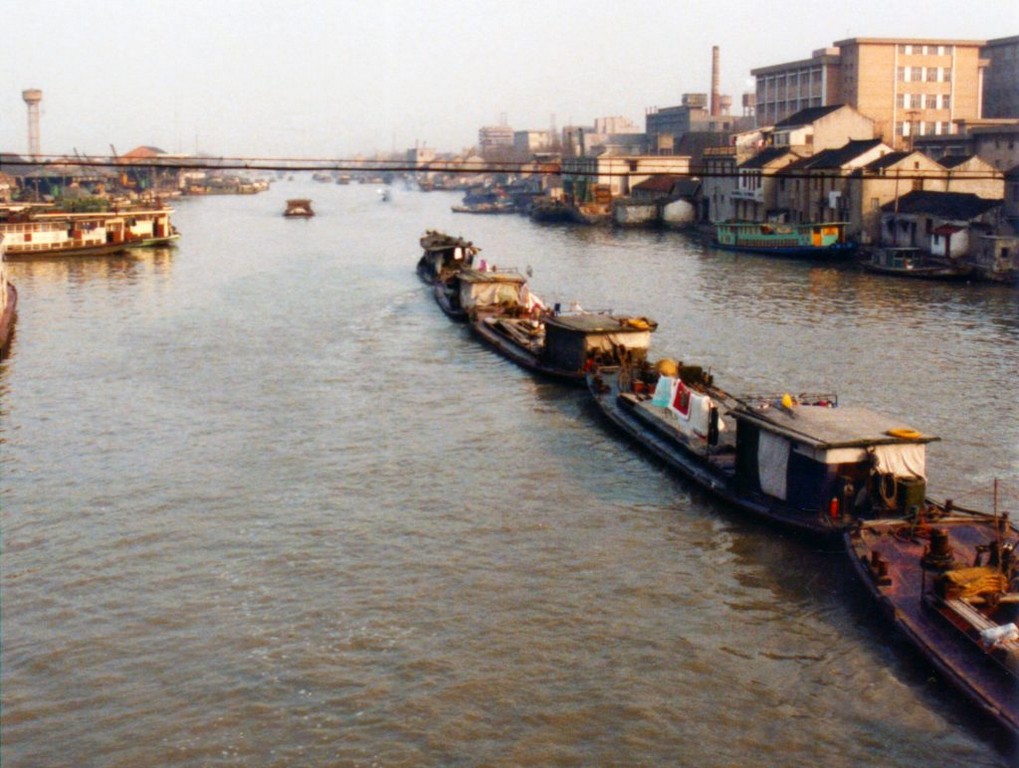 In 2005, the only boats working on the inner-city canals were used for clearing weeds and rubbish thrown into them by the hordes of tourists.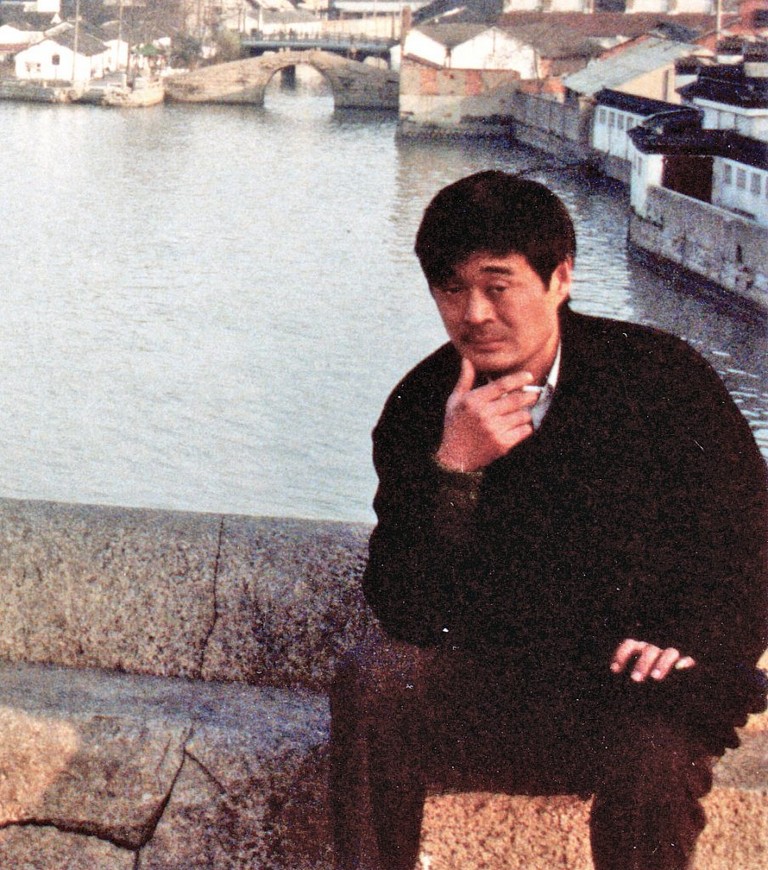 Suzhou has changed so much since then that any remnants of what we saw in 1990 are almost impossible to find.
In 2005, there were still a few canals that retained some of their old world ambience and charm, but speculators were moving in fast and locals were being evicted apace.
New boutique hotels, upmarket restaurants and discos were replacing canal side markets, corner shops and teahouses. A whole way of life was being obliterated.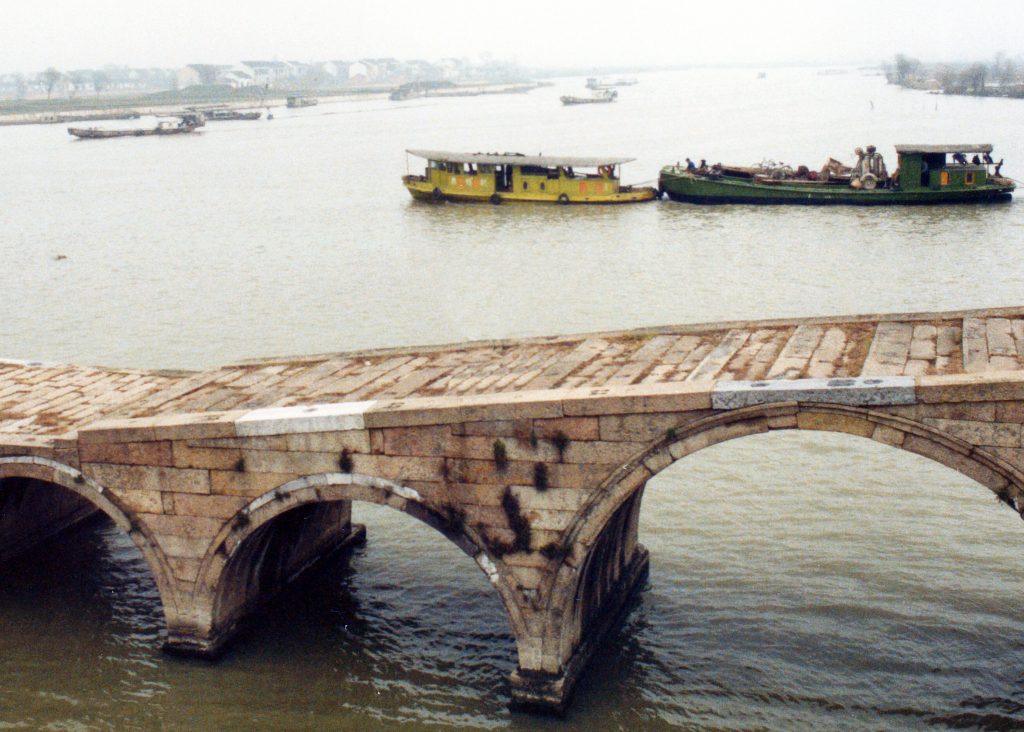 Of course, Suzhou's fate is by no means unique! The transformation that started happening there in the early 2000s, began here in Madrid around 2016, with the advent of Airbnb and the 'Disneyfication' of Madrid's historical center.
Ironically, it took a pandemic to give Madrid back to the locals, albeit in a much reduced and depressed form!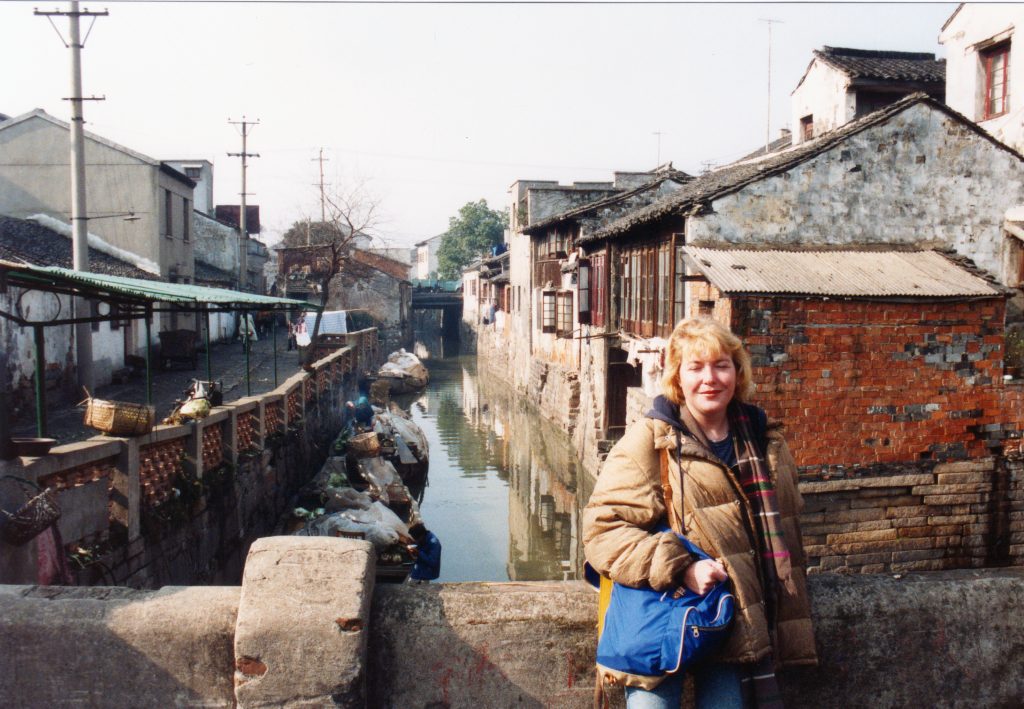 We can only wonder what the effects of Covid 19 will be on mass tourism around the globe…