The Jiumenkou Great Wall 九门口长城 is a majestic sight, one of only a few parts of the Great Wall 长城 to have been built across a river. It stands on the isolated border between the northern provinces of Liaoning 辽宁省 and Hebei 河北省 and close to the ancient garrison town of Shanhaiguan 山海关.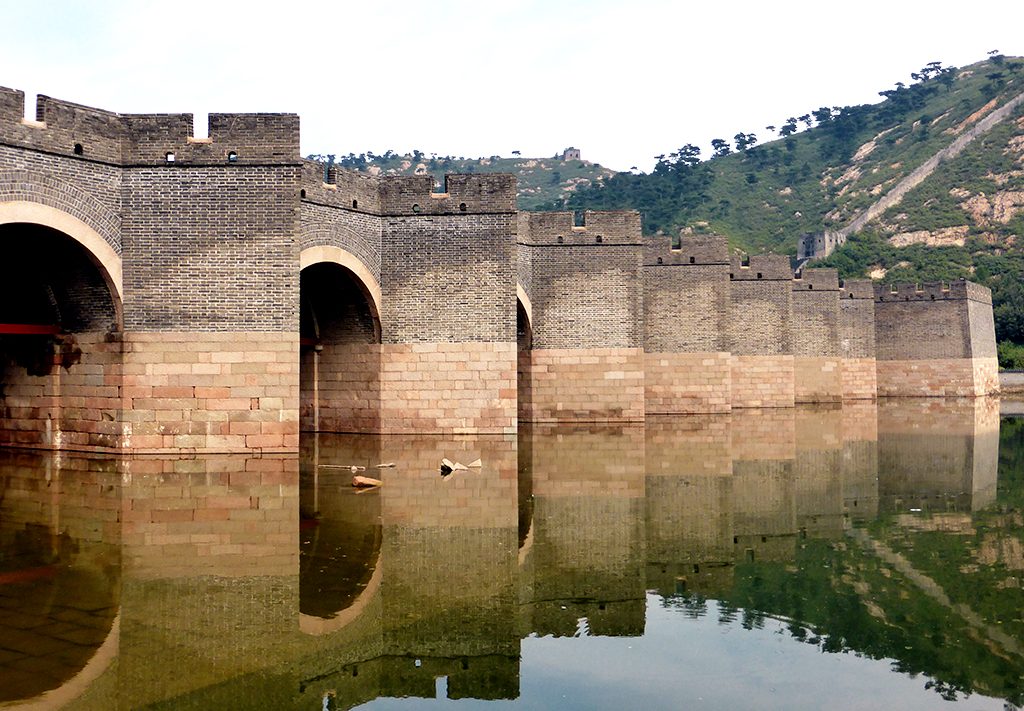 For history buffs Jiumenkou Great Wall is a must. Don't be put off by the tourist facilities that have been set up to accommodate Chinese tour groups. Hang around a while and any crowds will disappear. We recommend going for a walk up either side of the valley to explore some fascinating unrestored remnants of the wall and wait for the groups to go; you'll soon have the place to yourself.
Many parts of the wall here have been restored, especially the extension across the river. Don't let that deter you; the construction and the setting is a stunning . Furthermore you can easily walk beyond the restored section to find abandoned watchtowers and original overgrown and crumbling parts of the wall.
In the coming weeks we will be posting a full article about our visit to Jiumenkou with more photos and then later an article about our visit to Shanhaiguan.
For now enjoy the photos of this incredible place.