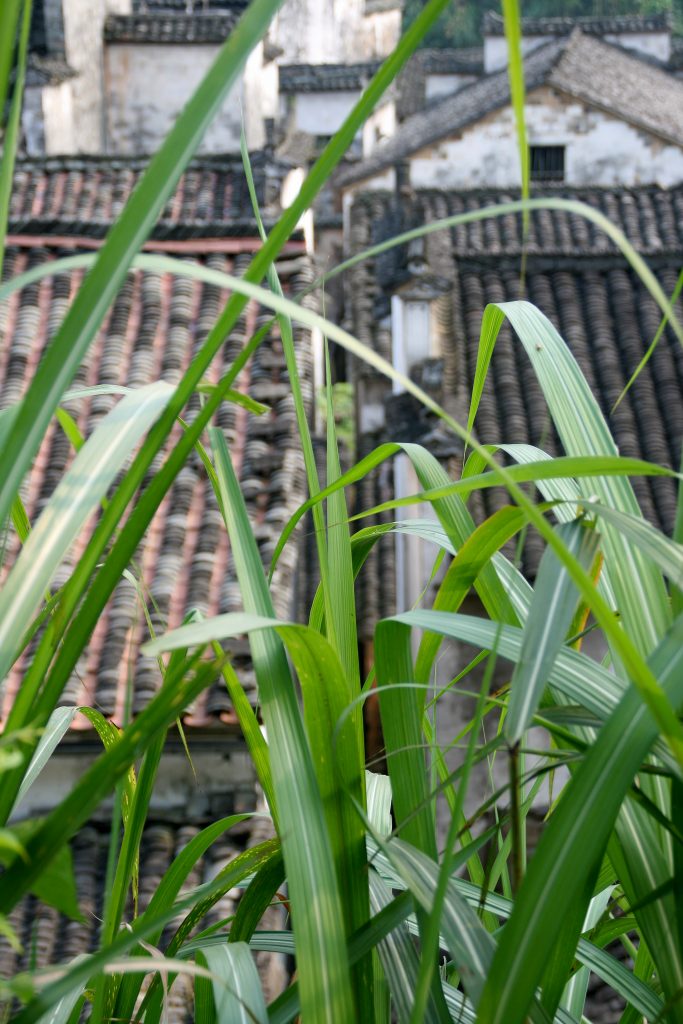 Hongcun 洪村 (Wuyuan 婺源, Jiangxi 江西省 Province).
The quaintest Village in China might be Hongcun 洪村. Hongcun, is surrounded by drop-dead gorgeous sub-tropical scenery. It is home to some wonderful Huizhou architecture and when we visited; no tourists
From the diary
Is this the quaintest village in China? After a copious and excellent lunch, which was at a restaurant opposite a huge ancient tree and seemed to be a favourite with tourist drivers, our man ( the driver) then took us to a remote and completely 'undeveloped (bu kaifa 不开发)' village called Hongcun (not to be confused with its more famous namesake in Anhui near Huangshan), where there wasn't an entrance ticket or single other tourist in sight.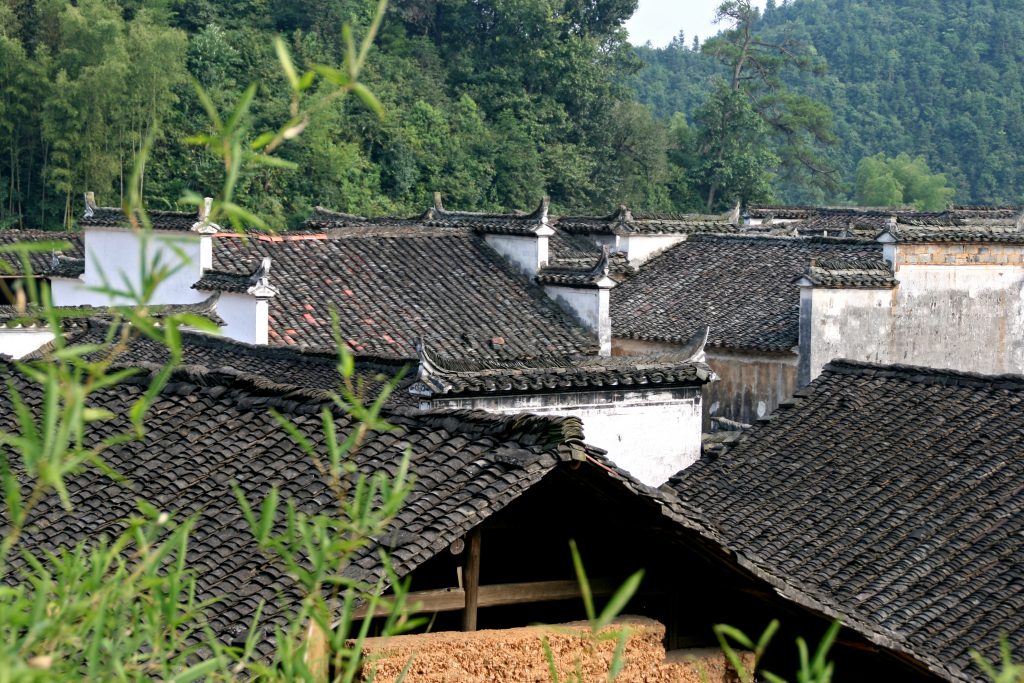 The place was extremely pretty and peaceful: on the outside, a line of elegantly greying houses stood beside a clear river winding its way through the rice fields.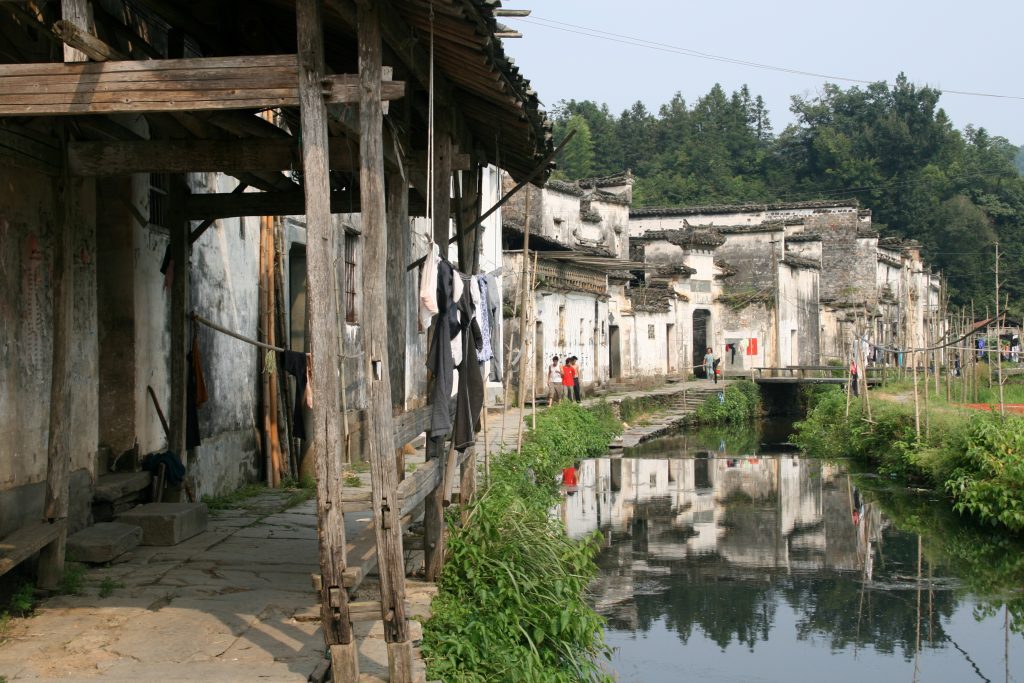 Stunning Hongcun Village Wuyuan
Contented-looking ducks floated on the water, bamboo poles loaded with washing swayed gently in the wind, while farmers in conical hats tended to their fields.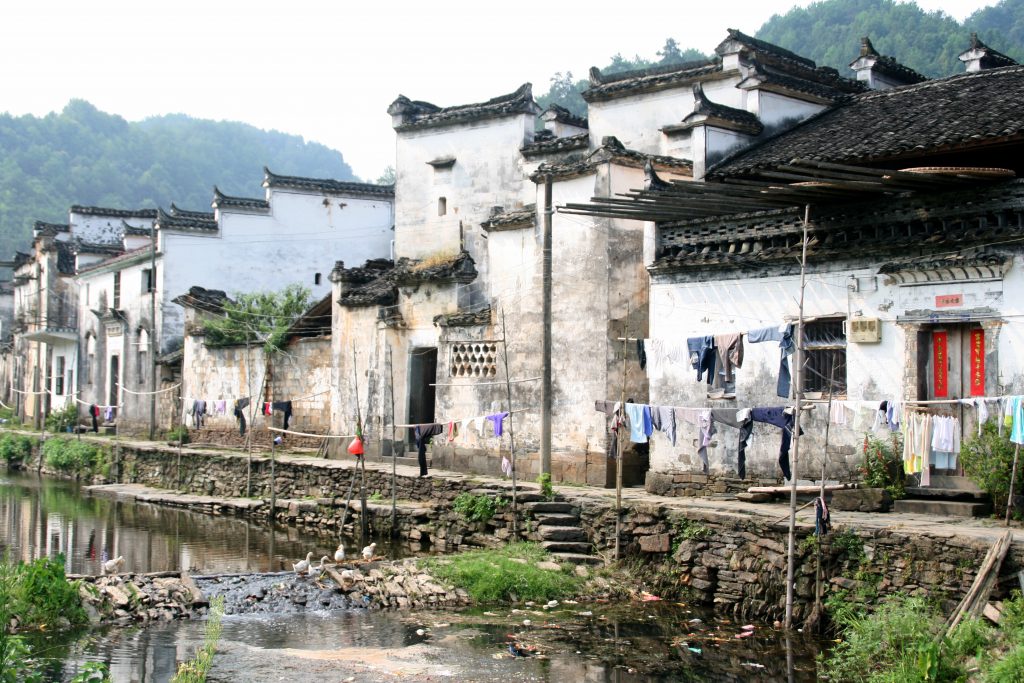 In the narrow, shady streets towards the centre, local residents sat outside their doorways chatting, playing cards and cutting vegetables.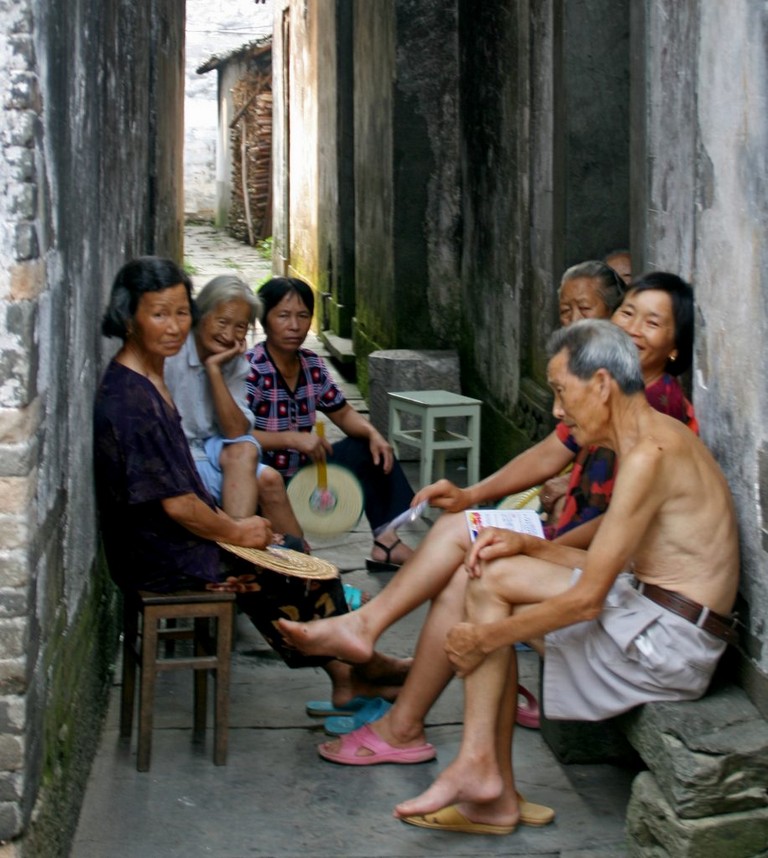 We found some people busy restoring a spacious wooden community hall. In fact, in spite of its lack of (tourist) development, the buildings in Hongcun were in remarkable shape and had some of the most intricate wooden carvings we'd come across.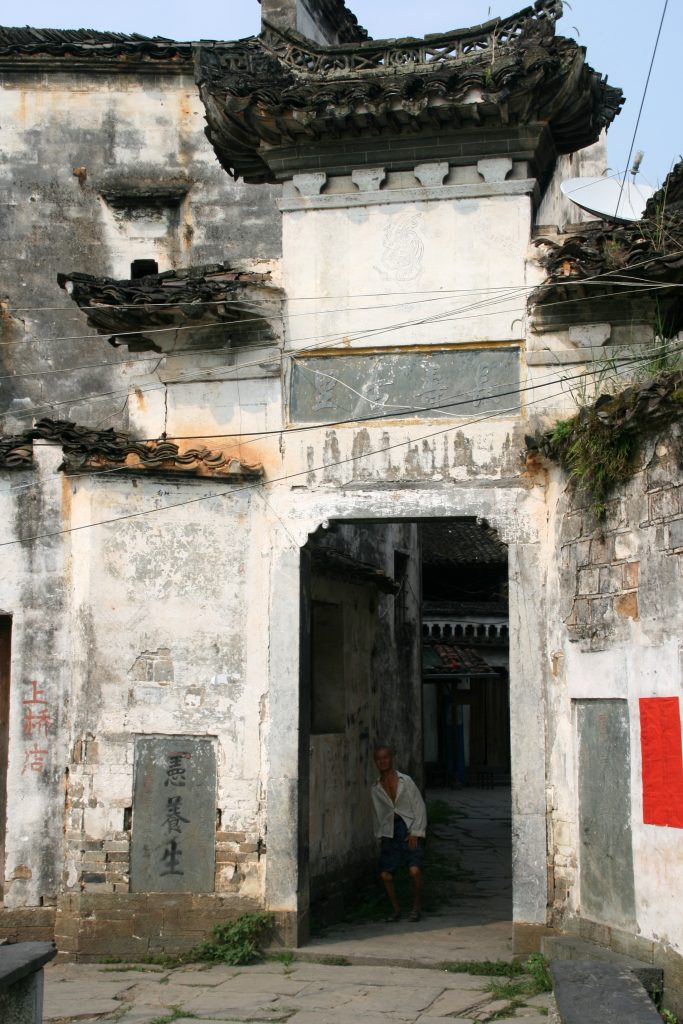 A Relaxing Afternoon in Stunning Hongcun village
We sat down on a stone bench in the shade of a drapping tree to enjoy a lukewarm beer, bought from a hole-in-the wall shop without a fridge, and let ourselves drift into the unhurried pace of village life.
The locals, obviously not used to having foreigners in the village, eyed us up with friendly curiosity, often directing questions to our driver about who we were and what we were doing there.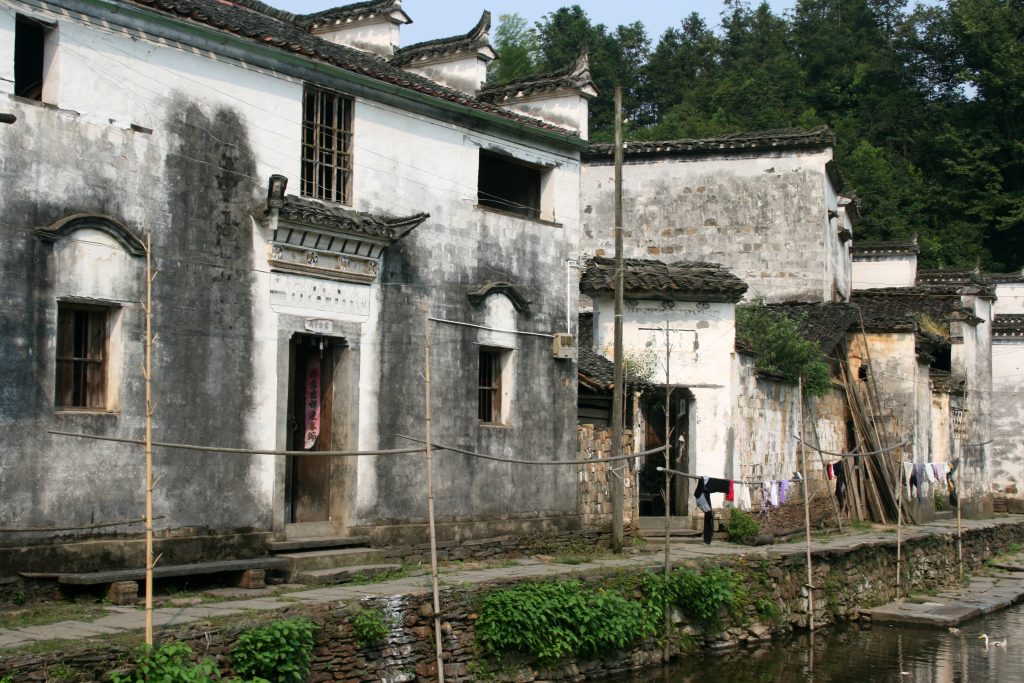 With the hearty lunch now weighing heavy on our stomachs, making us feel both comatose and soporific, we just let our driver exaggerate our importance to the villagers.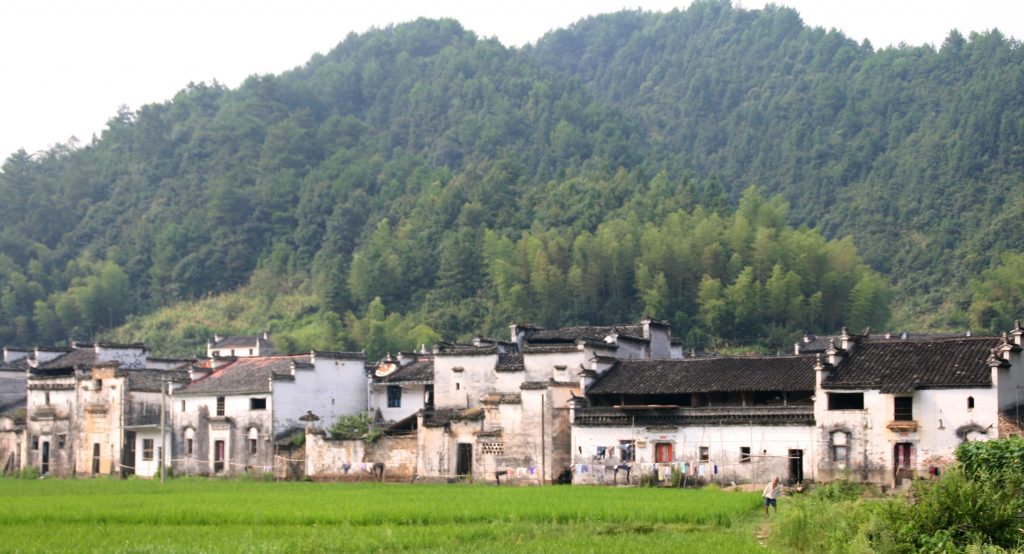 We were now distinguished professors from a great overseas university and not merely humble English teachers from a university in Madrid; the locals seemed impressed and nodded approvingly at his every Word. Our driver was lapping it up!
Normally, we would have underplayed our importance and protested our driver's flattery, but we let it rest and everyone seemed contented. It was a perfect day and even the warm beer went down well!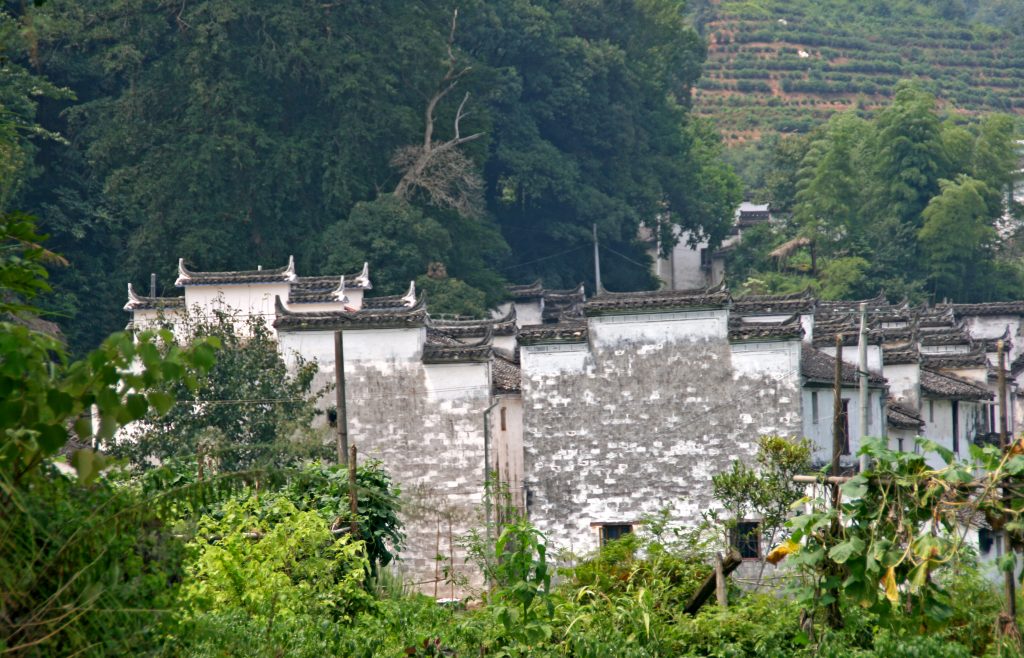 Update: Hongcun has changed
As with everything in China in this century nothing withstands the changes of time and Hongcun is no exception. The village is now defiantly very Kaifa 不开发 (developed) for tourists. However, it is still beautiful and I am sure that on an off-peak day it can still be a lovely place to visit.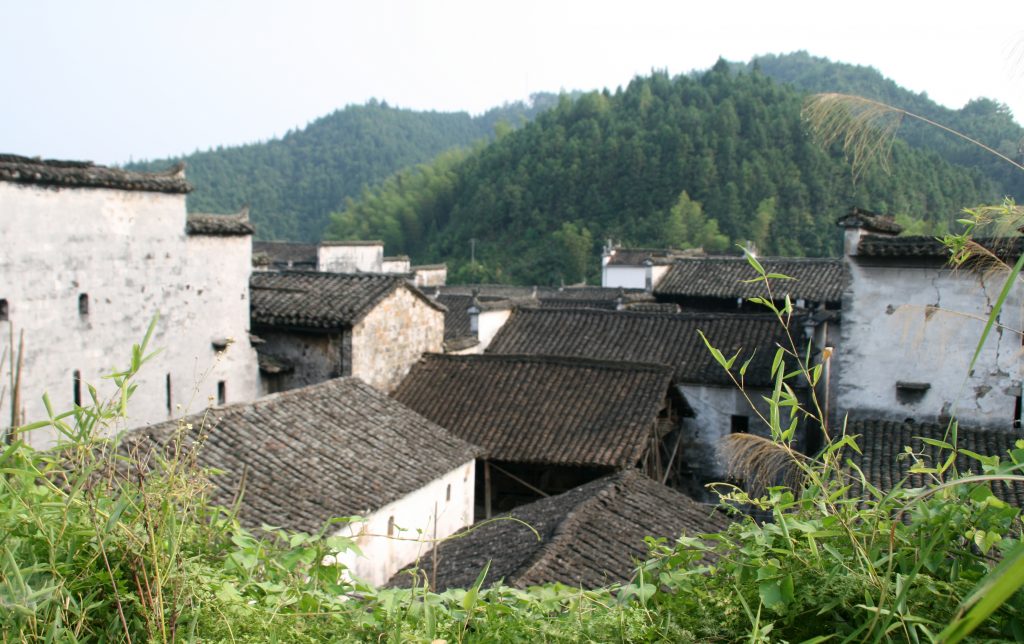 Some of the buildings have undergone tasteful restoration and the ancestor halls and guild halls that were being used for weaving and chili drying are now housing museums and teahouses.
Getting there and away:
Difficult when we visited. A hired car was the best option. Hongcun is located between Dazhang Mountain and Sixi and not too far from the famous Rainbow Bridge.
For more photos click on read more: