Visiting Yellow Mountain ( Huangshan 黄山)
August 30 2001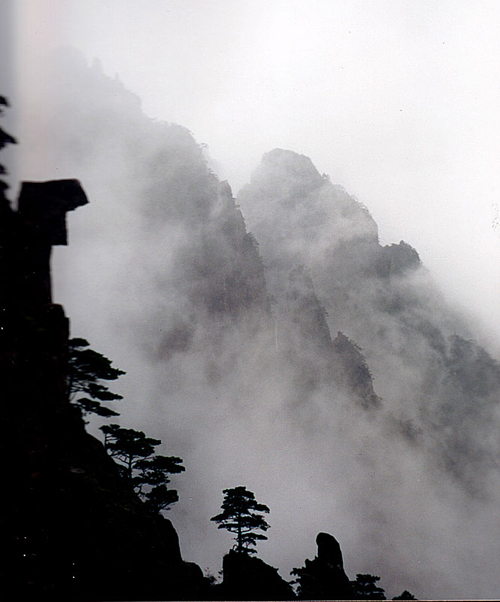 The Slow train to Hefei was indeed slow. We left had Chengdu on the 28th of August some 47 hours earlier.
Hefei station was modern but had a sleazy feel to it at night. We immediately got hassled by a guy about taxis and hotels. Adam decided to enquire about tickets first – the hassle guy followed – I was watching him / and Adam's money belt like a hawk. Next thing you know, Adam has bought 2 hard – sleeper tickets on a night train to Tunxi – now renamed Huangshan City: our third consecutive night on a train without a proper wash or a change of clothes! A record.
A friendly young man who studies in Chengdu helps us find our waiting room: there are several beggars and peasants who really stare at us and make comments. This is the first time it has happened on this trip.
We seem to have the only 2 free berths on this packed train which is going all the way to Xiamen. They are uppers unfortunately, Continue reading "HuangShan黄山 (2001) Redone Text & Photos"