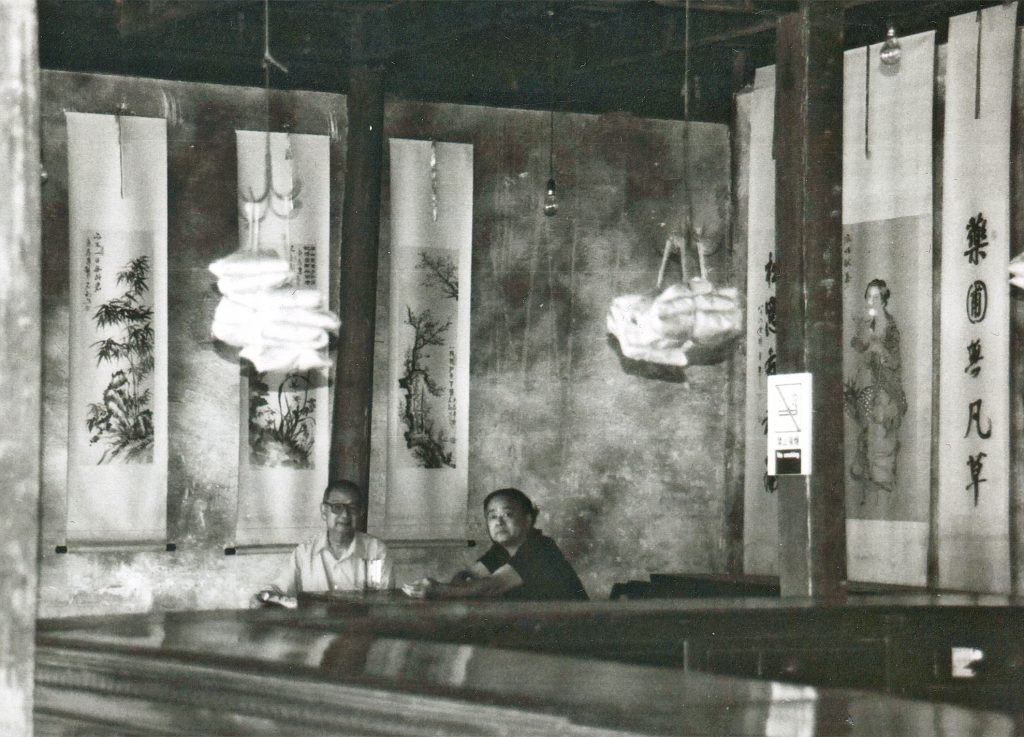 Wuzhen 乌镇: A Classic Jiangnan Grand Canal Town: Arrival
Wuzhen 乌镇: A Classic Jiangnan Grand Canal Town: The rusty old bus from Jiaxing in Zhejiang Province rumbled along the tree shaded road, swerving past frequent potholes and dodging wayward livestock.
Rural scenes that hadn't changed in a millennium flashed by the grime- incrusted windows. We secretly thought that we might be arriving in an undiscovered corner of Zhejiang and were about to enjoy a tourist- free canal town. How naive could we be?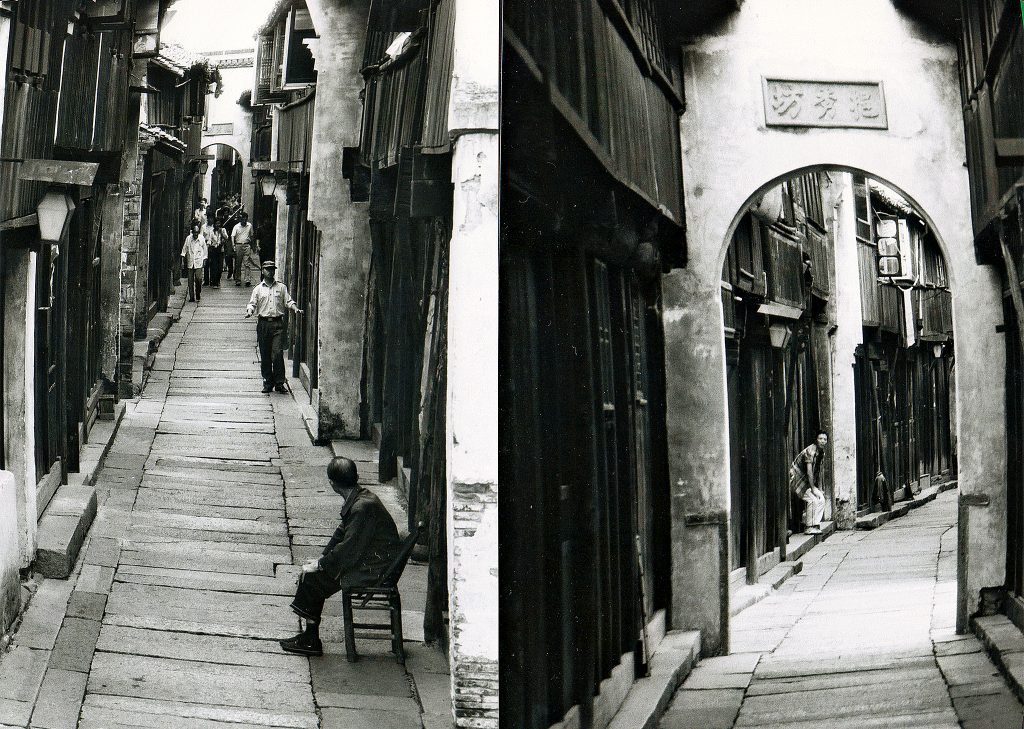 And our wishful thinking of exploring a hidden gem was promptly shattered, when our bus hit a huge, 4 lane highway that cut in front of our little country road, just as we were arriving in Wuzhen.
The highway, built to facilitate the convoys of coaches that shunt tourists up and down from Hangzhou, ends in an enormous car park, from where microphone toting, flag waving tour guides harangue their cattle- like hordes through the main entrance.

The Town
Dating back to the Tang Dynasty, Wuzhen is a perfect example of a traditional Chinese canal town. Moreover, its location on waterways that feed into the Grand Canal takes visitors back to times gone by.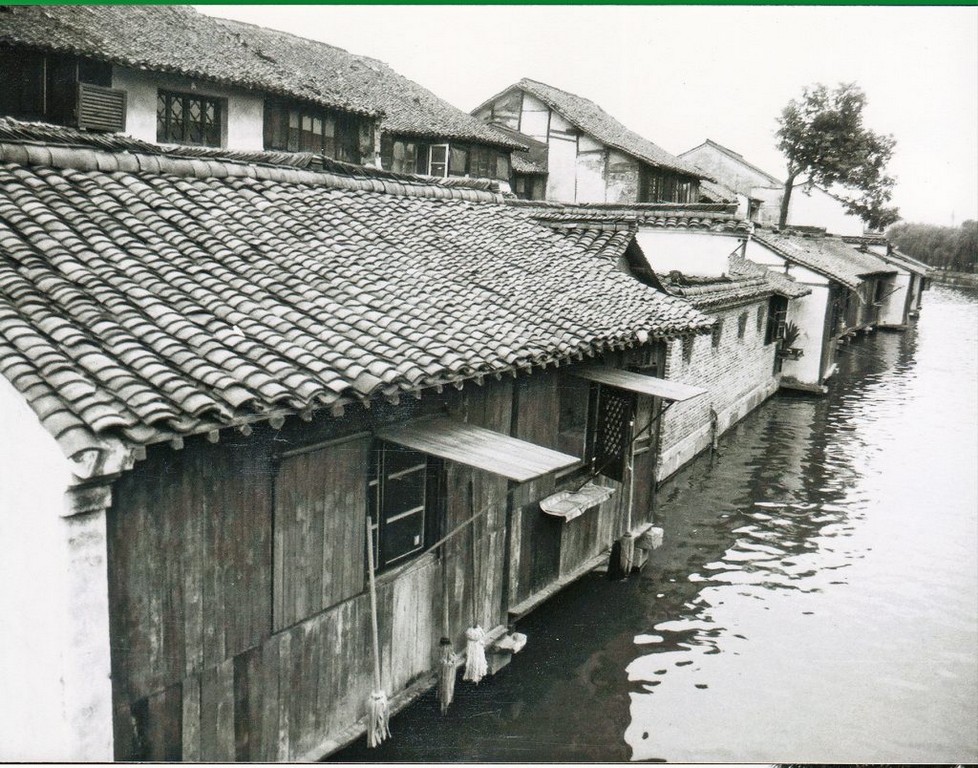 Unfortunately, in some ways, Wuzhen may be too perfect for its own good. The preservation of its architecture, a mixture of Qing and Ming dynasty houses and mansions, is stunning.
The time-worn narrow cobbled streets, huge ancient doorways and delicately arched bridges entice exploration. However, the problem with Wuzhen is that it can get swamped; not by water, but by humans. No self-respecting Chinese tour group visiting Hangzhou, of which there are thousands, can leave Wuzhen off its list. What's more, many Western travel agencies have added the town to their itinerary. Even in mid-week, in the middle of September 2005, it was pretty crowded.

Things to See and Do
Dongzha Scenic Zone 东栅区: The touristy part
Despite being well established on the tourist route, Wuzhen offers a great insight into canal town life. Firstly, because local residents still inhabit the immaculately- preserved houses in the old town, cultivating their little gardens and hanging their washing out to dry.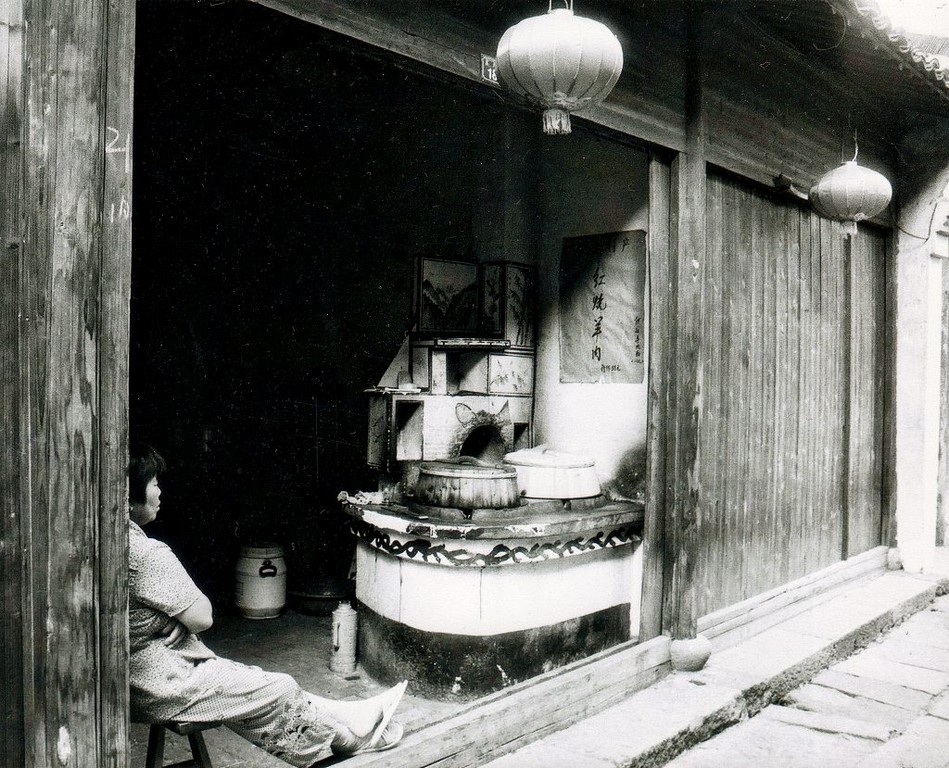 Secondly, because the frequently held performances of the local opera Huagu Xi, or Flower Drum opera, the shadow puppets, or Piyingxi, Wushu martial arts, long pole acrobats and many other popular art forms from China's past are highly entertaining, as well as enlightening.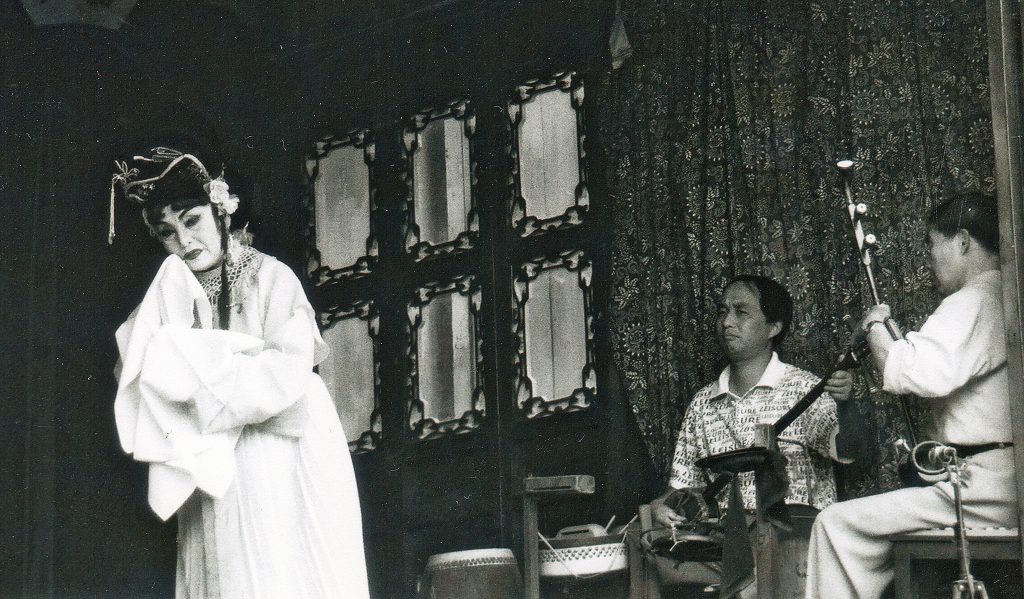 With so much stage-managed entertainment for tourists, you might think that it's all going to be rather vulgar, but actually it isn't. The performances are rather fascinating and, obviously, the setting couldn't be any better.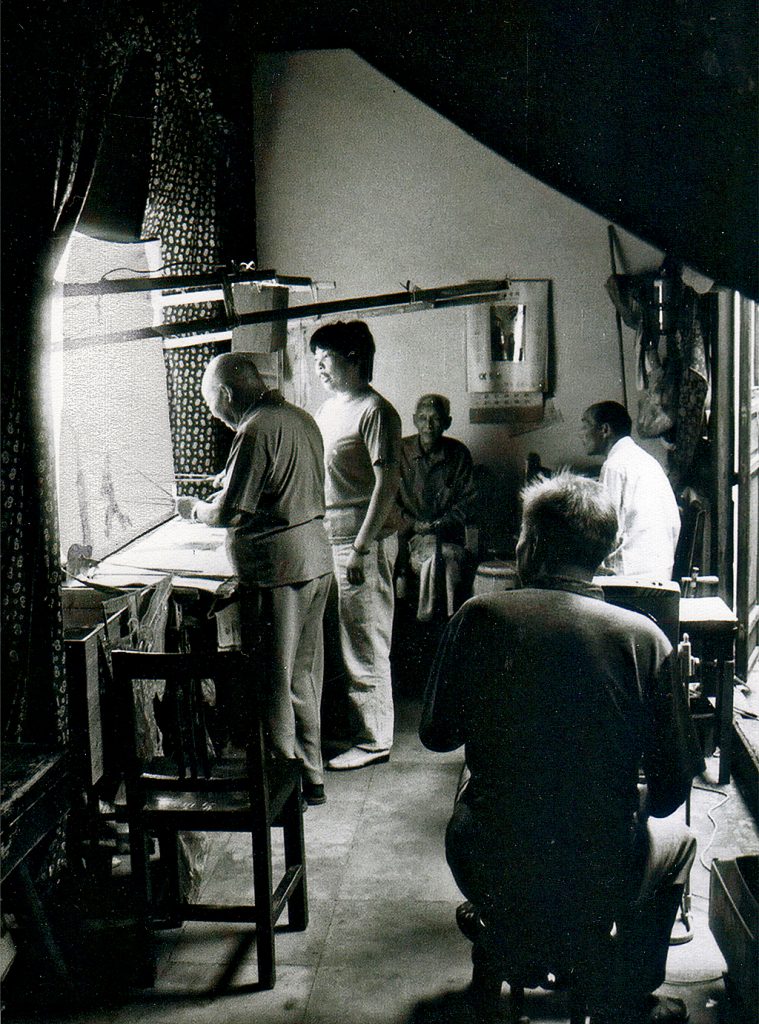 For instance, you can go behind the screen of the puppeteers and watch how the puppet masters manoeuvre their leather charges. They'll even let you have a go in the break.

There are also many local industries you can visit. One of the most popular places to head for is the alcohol distillery, Sanbaijiu Fang, where the traditional brewing of rice wine is carried out. The rowdy and permanently besieged bar sells the lethal concoction by the glass, bottle or cask.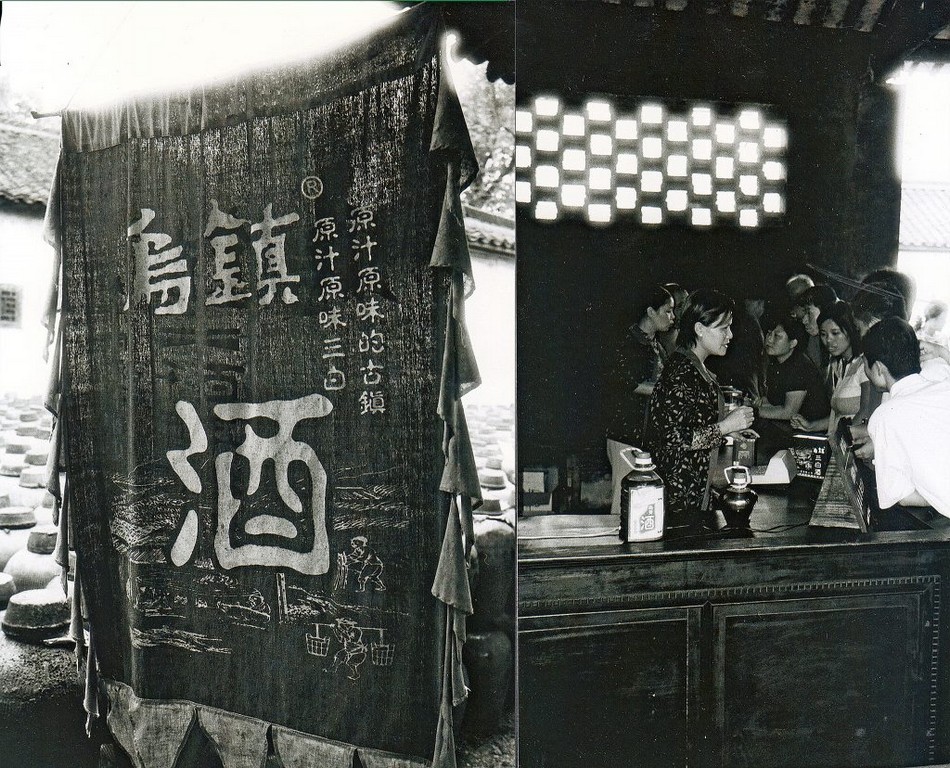 Other houses demonstrate dying and weaving techniques, especially the blue batik cloth that is famous throughout the Jiangnan region, fabricating bed clothes, bolts of cloth and traditional garments.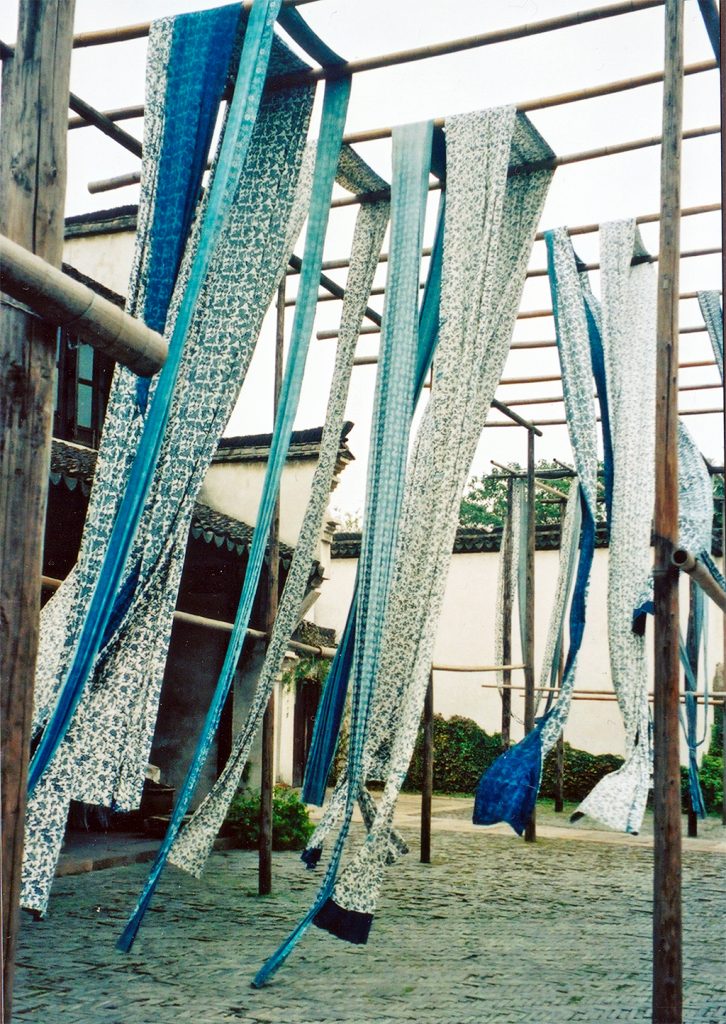 As for food, there are many stalls specialising in snacks, biscuits and sweets dating from the Ming and Qing dynasties, as well as some traditional tea shops.
Lastly, there is also an old pawn shop, turned museum, which you can visit to get an impression of what ancient business life used to be like.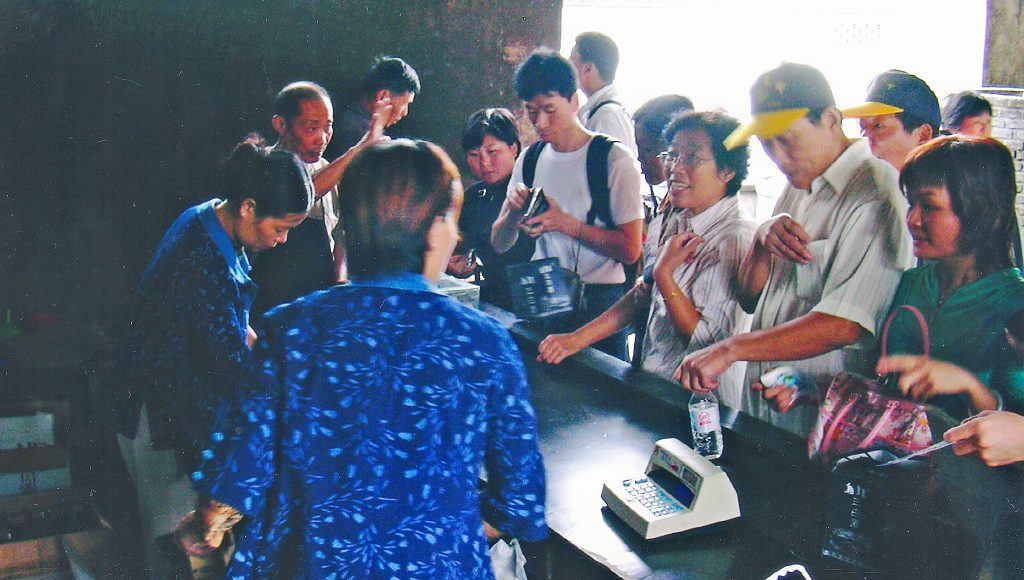 To get the most out of a visit to Wuzhen, try and dodge the tour groups when entering the sights. By fine-tuning your timing, you may still enjoy a few moments of having a particular sight to yourself. In contrast, the brewery is best visited when there are groups, as the mayhem and drinking are intoxicating, literally!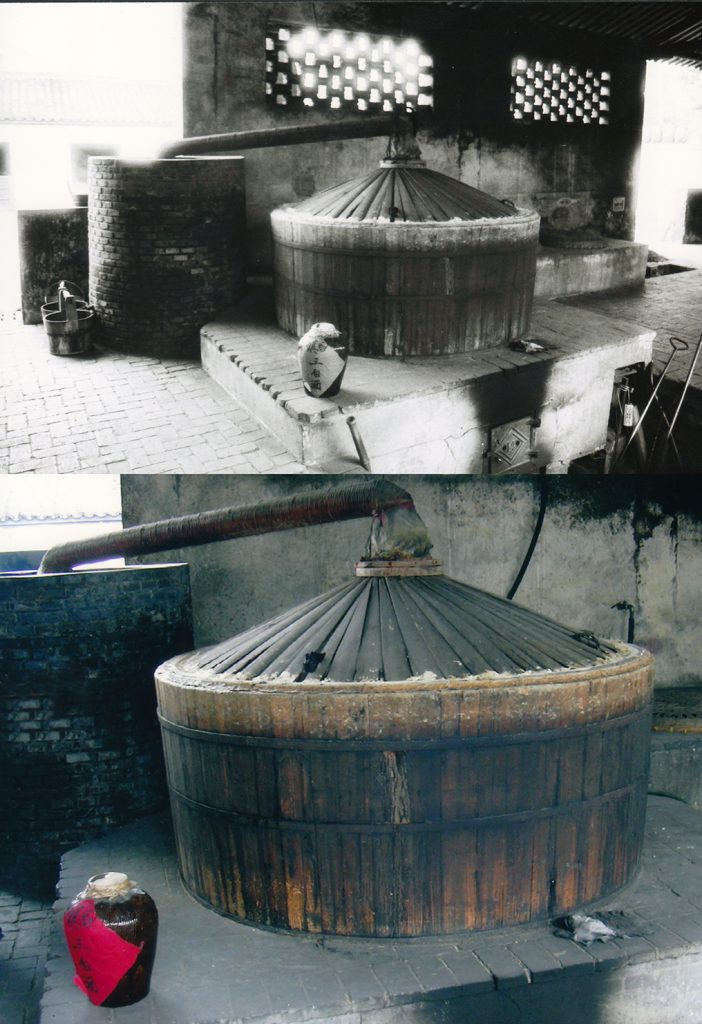 Xizha Scenic Zone 西栅区: It now has a ticket too

Like other canal towns, Wuzhen has its own river taxi collective, who will row you around the canals and under the bridges for an hour. However, if it's the unfettered, authentic canal life you are looking for, just step outside the old town and there it is: rusty canal barges still ply up and down the polluted canals, while grey- brick factories belch out black smoke and pump vile- coloured water into the canals. This area is now called the Xizha Scenic Zone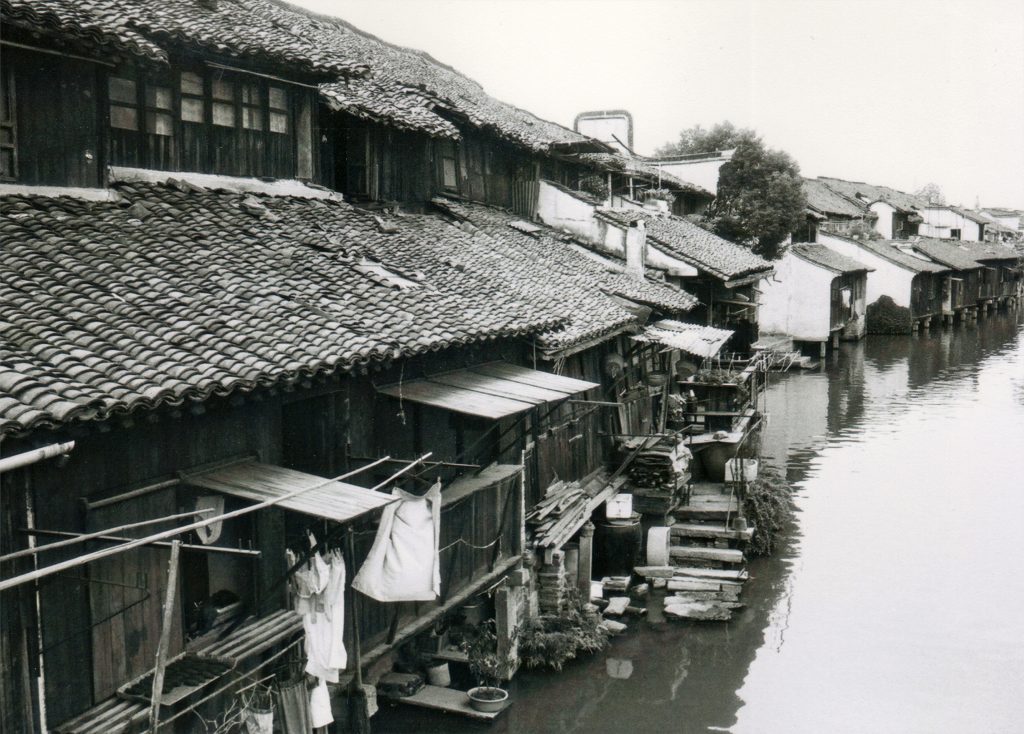 It's all pretty fascinating stuff, if you like river scenery that is.
Continue reading

"Wuzhen 乌镇: A Classic Jiangnan Grand Canal Town"