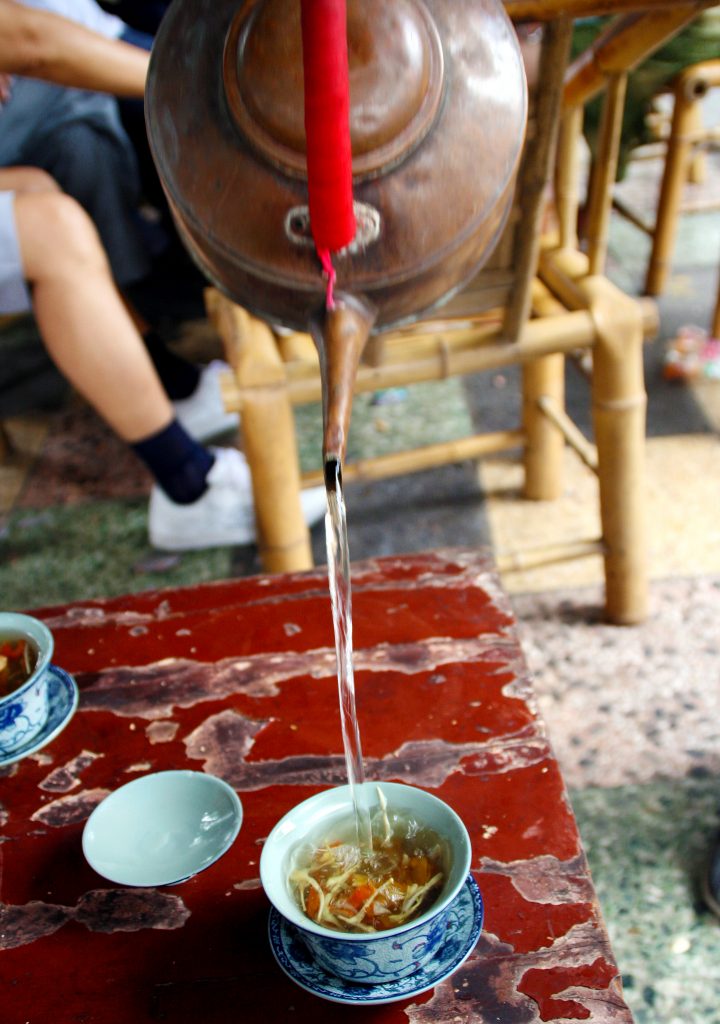 Life is good: Drinking Tea
Tea drinking in the Wenshu Temple 文殊院 is a 'Must' for any visitor to Chengdu 成都.
Not so long ago; depends what you mean by long; 1989, when we first visited Chengdu, the city's downtown streets were lined with rickety teahouses jam-packed with locals lounging on wicker chairs, chatting, playing mahjong and drinking tea. Above them hung their caged birds, brought along for extra company in the same way a dog is taken for a walk.
Unfortunatetly, as Chengdu rapidily modernised, most of roadside teahouses fell victims to the wrecking ball and disappeared, especially from downtown Chengdu. But scratch beneath the suface and many remnants of Chengdu's teahouse culture can still be found alive and flourishing.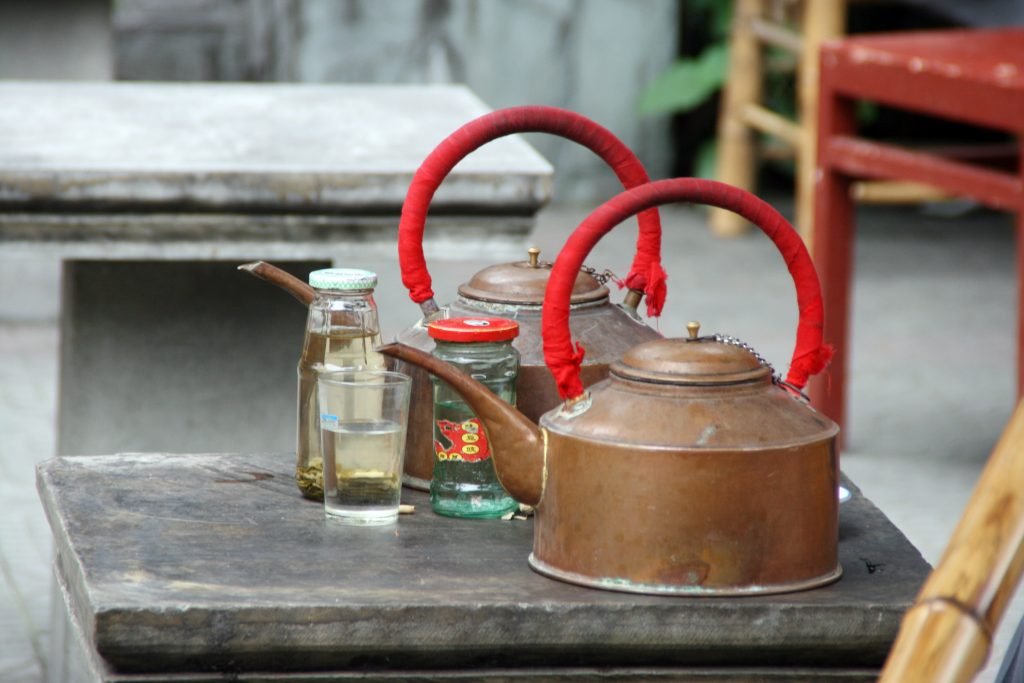 Chengdu's Wenshu temple 文殊院
Welcome to Chengdu's Wenshu temple 文殊院 one of the best getaways from an ever more frenetic, burgeoning mega-city. It's a place to forget the city noise and choking fumes, and instead catch up on local gossip or just chill for a few hours.
Having your ears cleaned or nails treated comes part and parcel with the whole experience; Covid 19 permitting!
Other recommended places in Chengdu to share a similar experience are the He Ming Teahouse 鹤鸣茶馆 in Renmin Park人民公园 and the peaceful Qingyang Taoist Temple 青羊宫。
These photos were taken on barmy August afternoon in the Wenshu Temple, Chengdu.
Are you looking for small traditional villages not far from Chengdu where Sichuan teahouse culture still survives: I would recommend the village below Luocheng. However, it is easier to reach Luocheng from Leshan rather than Chengdu.
Click below:
For a more an authentic teahouse town try Luocheng in Sichuan