Huanglongxi: Where Crouching Tiger and Hidden Dragon was Film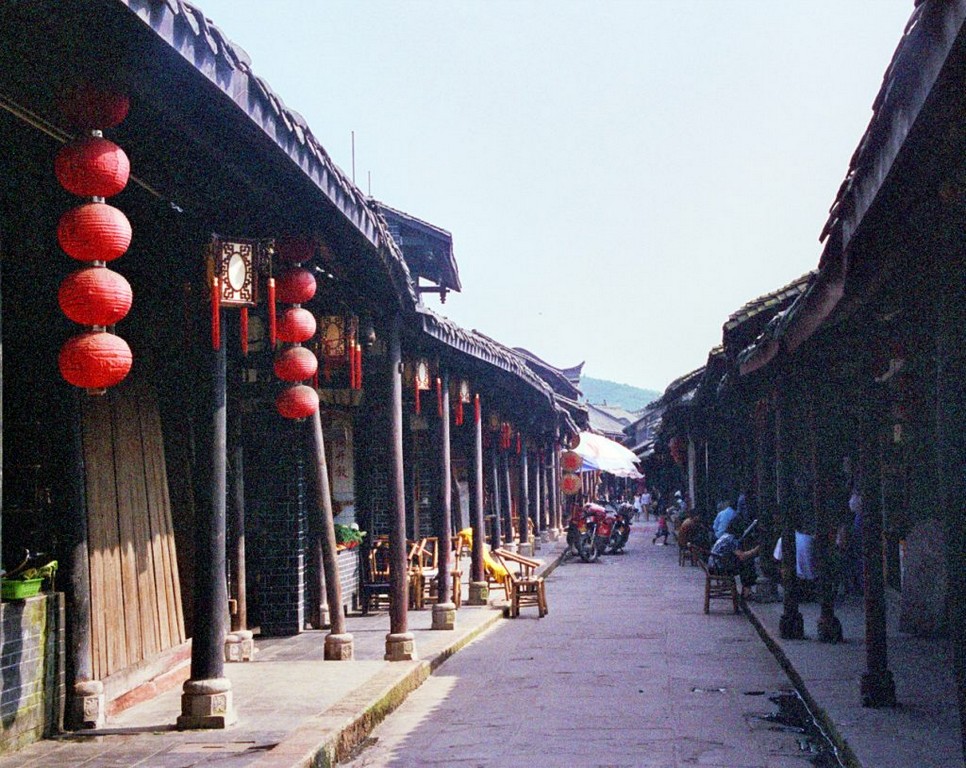 Huanglongxi: China's Little Hollywood: Close to Chengdu is the town of Huanglongxi. Though not on the foreign tourist map, it is definitely a must for domestic tourists. Huanglongxi has been the stage set for many of China's most famous soap operas, TV series and historical dramas, as well as some of Hong Kong's biggest Kung Fu blockbusters. More recently, the box office hit 'Crouching Tiger, Hidden Dragon' was partly film in Huanglongxi.
Huanglongxi: China's Little Hollywood
It is a small town with a number of perfectly preserved streets and traditional Qing dynasty houses. Unfortunately, some of the streets have become slightly tacky, due to the proliferation of souvenir stalls.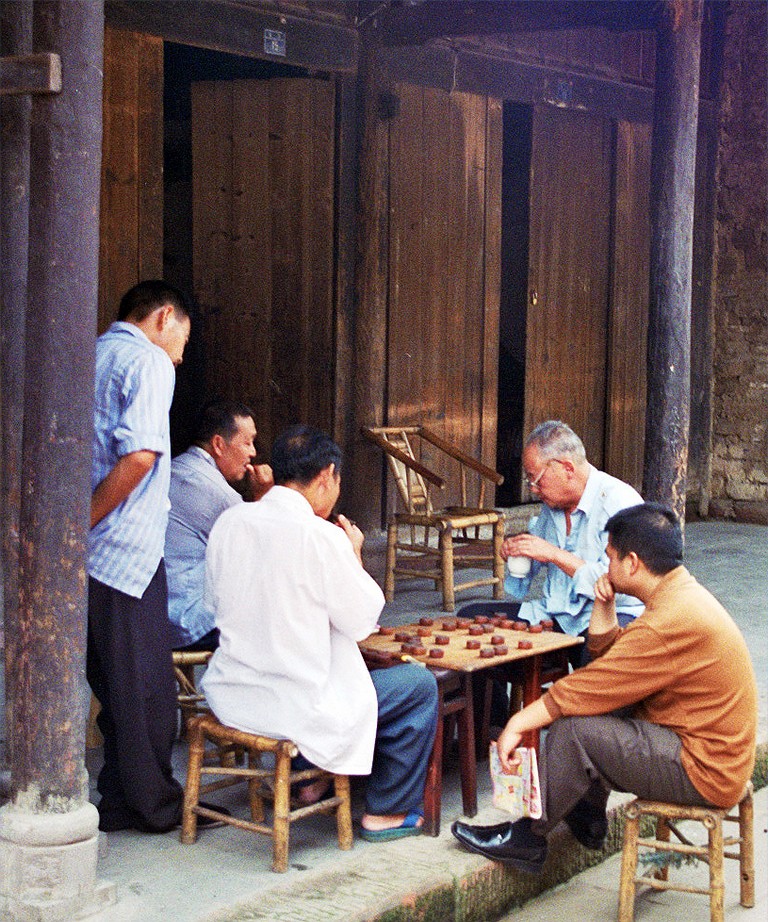 Nonetheless, if you stroll a few hundred meters away from the main tourist drags, you will find yourself in equally beautiful, but quiet, back streets that even now preserve their artisan shops.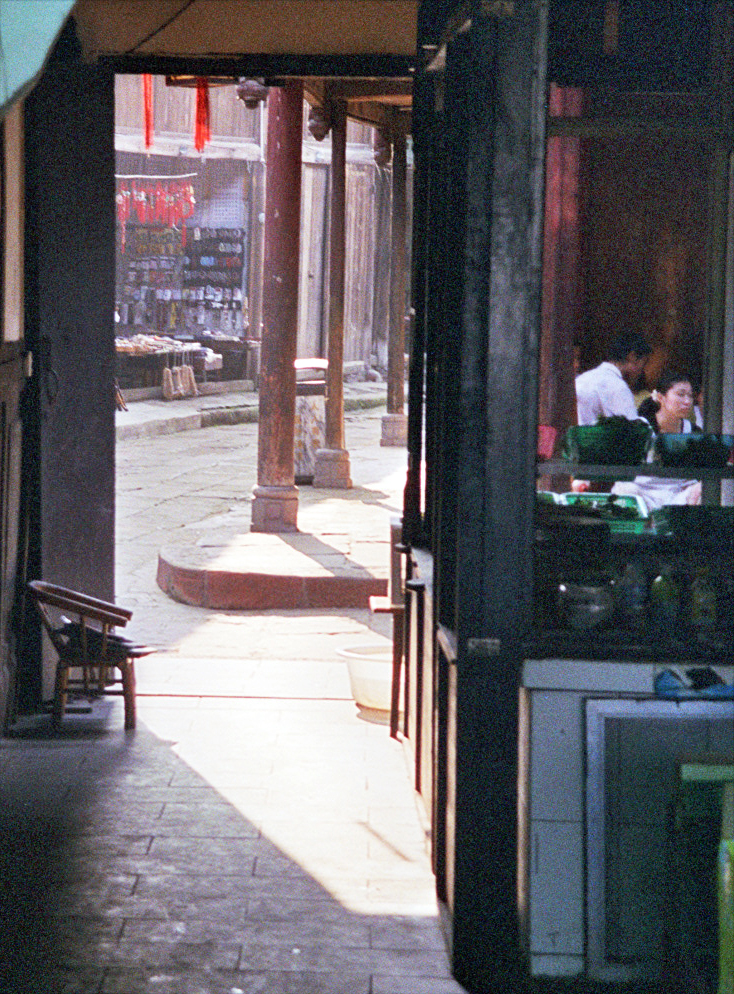 You'll find places where they build paper spirit-houses, make bamboo fans, crush chillies and braid rope from straw. If you're lucky, you may catch an opera performance in a side-street teahouse, or musicians rehearsing with traditional instruments in a back room.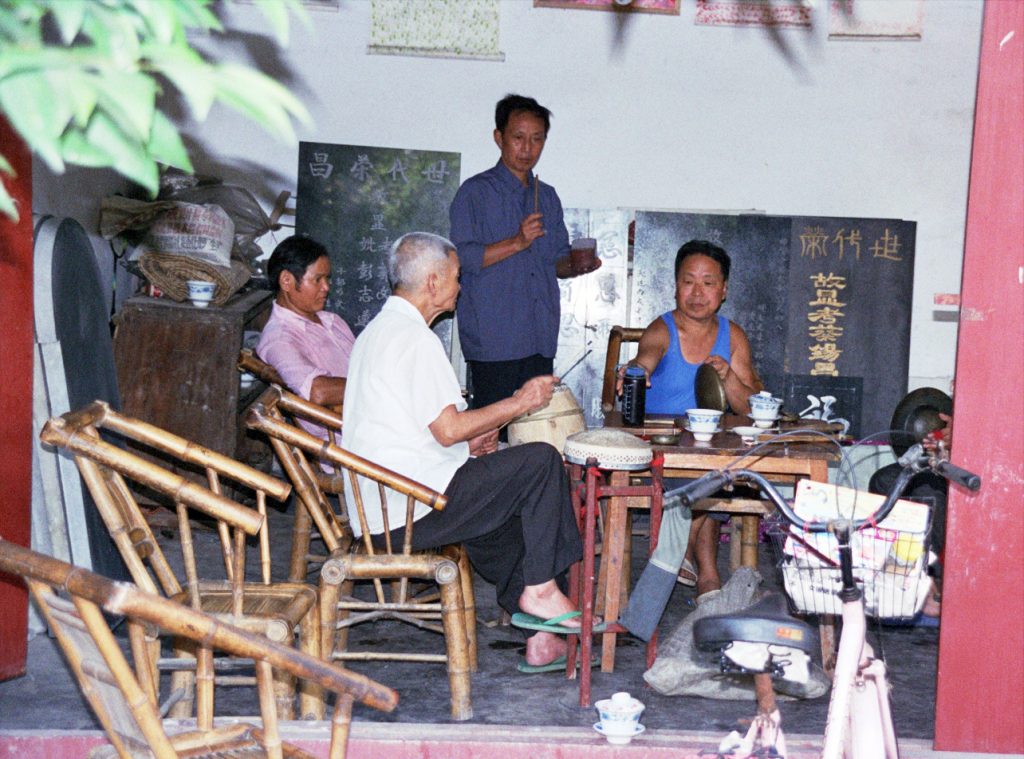 While at weekends and lunchtimes the village can be a bit overrun, we found our afternoon visit rather relaxing. Next to the river are a host of teahouses, where snacking on spicy shrimps and fried fish and slurping gallons of tea are the order of the day.
Huanglongxi: A good place to Chill Out
Most of these places will also do a good cold beer, if you fancy a change. Besides the teahouses, traditional architecture and flagstone streets, Huanglongxi also has a few interesting temples that are definitely worth a visit.
In fact, one of these temples boasts a real theatre in its courtyard, where you can partake of tea on the stage. This is also where they shot some scenes in Crouching Tiger, Hidden Dragon.