China Film Festival (El Matadero, Madrid,  2 February to 14 March)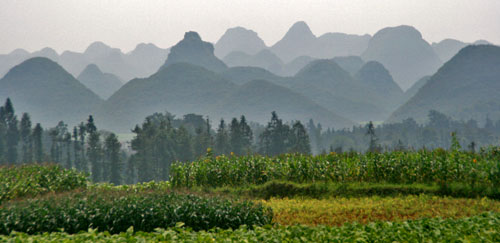 Apart from the exhibition, visitors to the Matadero can also take in one or two Chinese films or documentaries a day, in the small projection room to the right of the entrance. From Tuesday to Friday, the sessions are at 17.00 and at 19.30; on Saturdays they are at 12.00 and at 16.00; on Sundays sessions may be at 12.00, 14.00 or 16.00. Programmes are available at the reception desk, or on-line at the Casa Asia web site.
Here is an overview of the films we have managed to see so far:
The Road 芳香之路(2002, directed by Zhang Jiarui) is the moving coming-of-age story of a young girl, Li Chunfen, set against the Cultural Revolution of the 60's and 70's.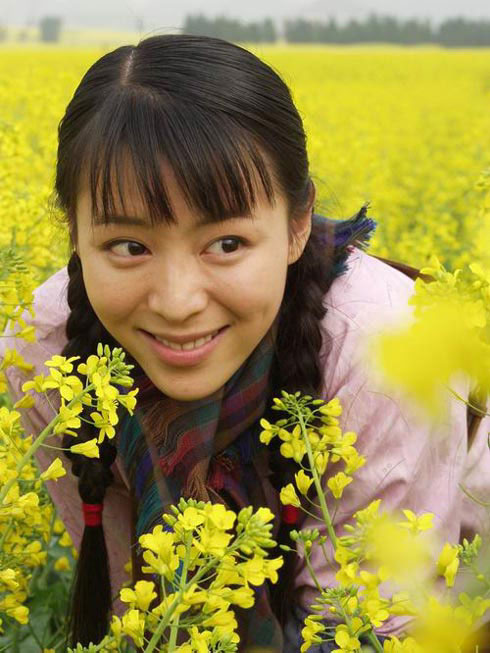 Li Chunfen is a sweet and naïve young girl works as a ticket seller on a bus driven by Lao Cui, a decent, quiet man and a model worker who has been praised by Chairman Mao himself. Every day, their trusty old bus travels the precarious mountain roads of eastern Yunnan, connecting isolated villages and providing a valuable life line. In the course of these travels, Chunfen falls in love with one of their regular passengers, a young doctor named Liu Fendou. However, their idyll comes to a premature end when they are caught kissing and Fendou is punished by the Communist Party and sent away for re-education.

After many years, Chunfen eventually marries her boss, Lao Cui; a marriage that has been pushed on her by the Party.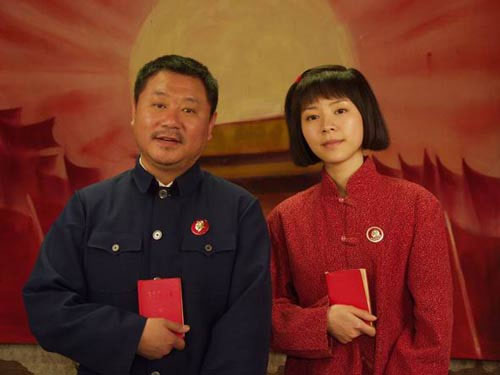 Though Lao Cui loves his young bride and does his best to make her happy, Chunfen can never forget Fendou. Tensions in their already strained marriage rise when Fendou starts sending Chunfen letters, begging her to meet him one last time. This is when Lao Cui, in an effort to overcome his jealousy, takes a fatal decision that will change their lives forever…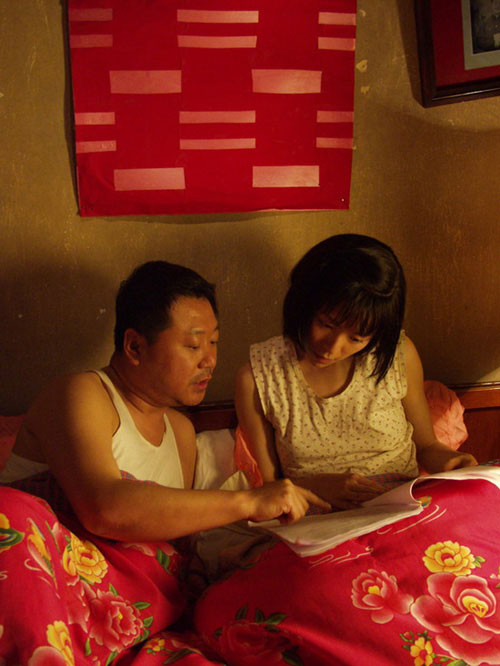 There are two elements that really stand out in this film. The first is the touching performance of Jingchu Zhang as Chunfen. The second is the sheer visual beauty of the film. The mountain scenery, as well as the fields covered in yellow rapeseed, are breathtaking. This is the Qujing / luoping area of Yunnan.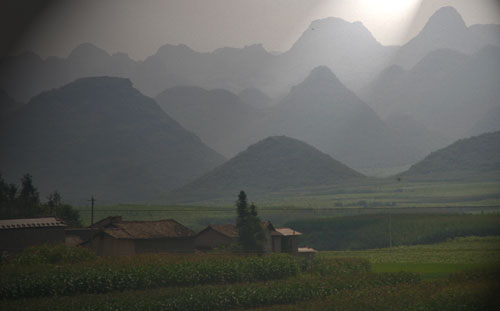 The Orphan of Anyang 安阳婴儿 Ānyáng de gūér
The Orphan of Anyang dates from 2001 and is the first feature film directed by Wang Chao, who had previously served as an assistant director to Chen Kaige. Most of the cast is made up of non-professional actors, recruited locally in and around Anyang.

The film, which focuses on marginal urban characters, such as laid-off factory workers, prostitutes and criminals, the victims of China's rapid urbanization and the decollectivization of the 80s and 90s, opens with depressing images of Yu Dagang, an unemployed worker, wandering around a devastated, post-industrial landscape of derelict, abandoned factories.
At a noodle stall, Dagang comes across an abandoned baby; its mother, the very striking young prostitute Yanli, has left a note promising to pay for the baby's support. As Dagang is desperate, for money as well as for a bit of human company, he decides to take the baby home. After a couple of nearly silent meetings with Yanli, Dagang invites her to move into his home, thus starting their impromptu and ill-matched family. Disaster strikes when Boss Side, a small-time triad boss who is supposed to be the baby's father, is diagnosed with leukaemia and turns up at their doorstep to claim his child and only heir….
While the pace of this film is undoubtedly slow – there is hardly any dialogue – and its subject matter thoroughly depressing, we found ourselves drawn to the two main characters, the quiet, gentle and dignified Yu Dagang, played by the non-professional actor Sun Guilin, and the tough, yet vulnerable prostitute Feng Yanli, played by Yue Senyi.
Courthouse on Horseback, Judge Feng's Last Trip
Courthouse on Horseback, Judge Feng's Last Trip (2006, directed by Jie Liu) is a beautiful film, which reminded me of The Road, both for its magnificent scenery and subject matter.
The film is set in Ninglang county, in Yunnan Province, an area of isolated rural villages, inhabited by a variety of ethnic groups. Through this beautiful, though harsh landscape, we follow Judge Feng, an aging circuit court judge, who is on his annual tour of duty, resolving disputes and settling conflicts – usually trifling and at times hilarious – between the village people. In his administration of justice, the experienced and wise judge often comes up against local rites and traditions that require careful handling.
The story focuses on the relationship between the judge and his trusted, life-long assistant, auntie Yang; a relationship that is about to come to an end. For Yang, who belongs to the Moso ethnic group, this will be her last journey: due to a change in personnel policy, she's about to lose her job to Ah-Luo, a recent college graduate of the Yi ethnic group on his first tour of duty. Ah-Luo may be college-educated, but he is also inexperienced, foolish and lacking in empathy when dealing with the local people. His behaviour causes great trouble for the judge in a village of the Pumi ethnic group. After an argument with the judge, Ah-Luo runs away and abandons his career. Once Yang has retired in her home village, judge Feng is forced to continue the tour on his own…
Yellow Earth 黄土地 Huáng tǔ dì
Yellow Earth: This 1984 drama is the debut film of director Chen Kaige, while Zhang Yimou was responsible for the cinematography. Both film makers belong to the first batch of students to graduate from the Beijing Film Academy, reopened in 1978 after the Cultural Revolution.

The story, set in 1939, centres on the relationship between Gu Qing, a CCP cadre, and the peasant family – consisting of a widower, his small son Hanhan and teenage daughter Cuiqiao – who put him up. Gu has been sent to the village to compile a collection of folk songs to boost morale among the troops. However, the only songs known to the villagers are sad songs that speak of hardship and suffering. Gu is touched by the plight of the peasants and in particular by Cuiqiao's dread of her impending arranged marriage. The young girl, in turn, is inspired by Gu's stories of brave women soldiers and starts dreaming of joining the army. While Cuiqiao is waiting for Gu Qing's return from Yan'an with official approval, she is married off. In her desperation, she decides to try and cross the Yellow River on her own and join an army unit camped on the other side….

The forbidding, eroded and barren landscape of Shaanxi Province, magnificently shot by Zhang Yimou, is as important to the development of the story as the peasants who inhabit it, and struggle every day with the heavy yellow earth, trying to eke out a meagre living. To alleviate their poverty, they are going to need a lot more from the Communist Party than a compilation of cheerful folk songs.