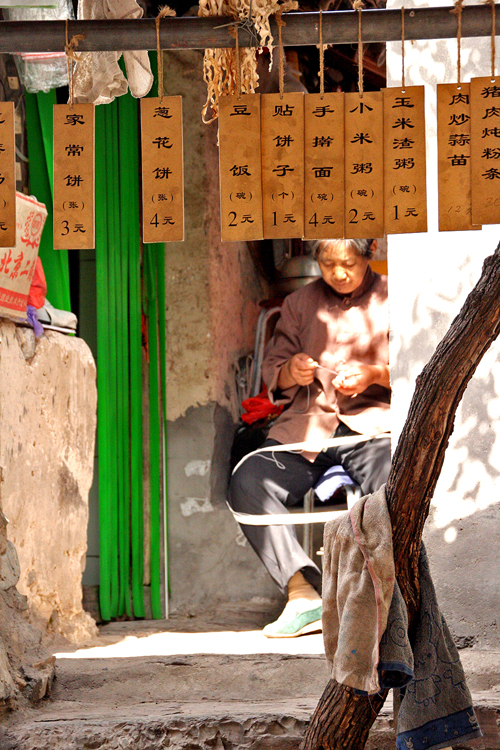 Chuandixia: a small stone village some 60 kilometres from Beijing. It is extremely photogenic and the surrounding countryside offers ample trekking possibilities. Villagers have cottoned on quickly to Chuandixia's tourist potential and have started opening simple hostels and restaurants. As a result, there is now a 20 Yuan entrance ticket and a small coach park at the entrance.
However, it's touch and go as to whether Beijing residents will take to this place. The ones we went with, couldn't see what all the fuss was about: "Everything is old and like it was 20 years ago", they complained.
Foreigners love it though!
For more on in and around Beijing go to: HolaChina: Your Gateway to China