Kongtong Shan and Bus Insurance Hassle: 崆峒山甘肃省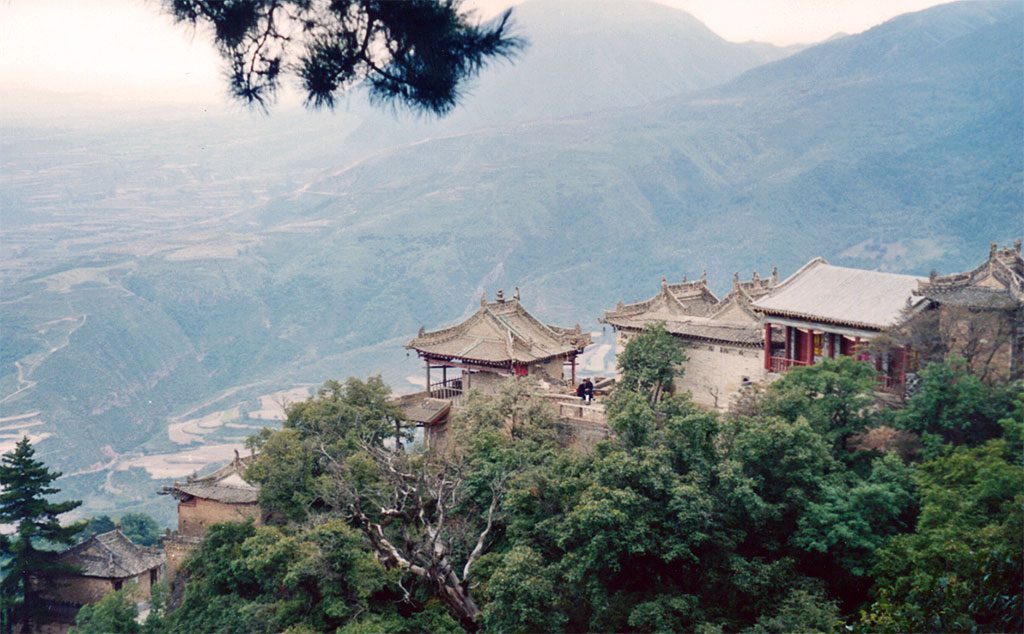 Update
Pingliang has become a large prosperous town in the last decade and has expanded enormously. Along with that expansion there are more hotel and eating options than what we have listed here. Kongtong Shan has become a huge domestic tourist spot and has undergone a lot of renovations. Many of the old temples have been rebuilt and some of the authenic atmosphere of a taoist hideaway has disppeared forever. That said it is still a beautiful place. Transport to and from Pingliang has also improved. Especially the bus connections to other major cities such as Lanzhou, Tianshui and Xian. You also don't need to purchase the Gansu Travel Insurance anymore (Click here.)
Part one: Lanzhou – Pingliang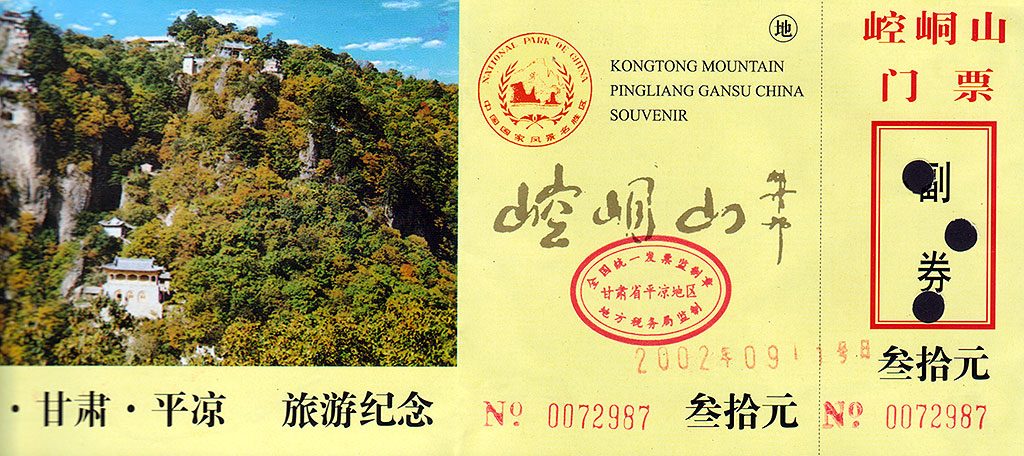 The first part of the adventure involves no more than going to the Western bus station and convincing the ticket sellers to sell you a ticket to Pingliang. In the summer of 2002 we had a tremendous battle with them, because they simply refused to sell us a ticket, even though we had previously purchased the (in)famous travel insurance that was obligatory in Gansu at the time. Finally we had to resort to the PSB to sort the problem out (click here for a full account of our bus hassle).
Pingliang and Kongtong Shan: 崆峒山
Once you get there, Pingliang is a small town which makes an excellent base for a visit to the Taoist Mountain of  Kongtong Shan, one of the most sacred in China, which is a mere 15 kms away.
The best approach is to take a taxi to the reservoir (around 20 Yuan); a steep flight of steps will take you up to a road, skirting the reservoir, and on to the first temple. This is a beautiful ancient Taoist structure, guarded by venerable old priests, some of them with the pointy goatee and bun, characteristic of many followers of Tao.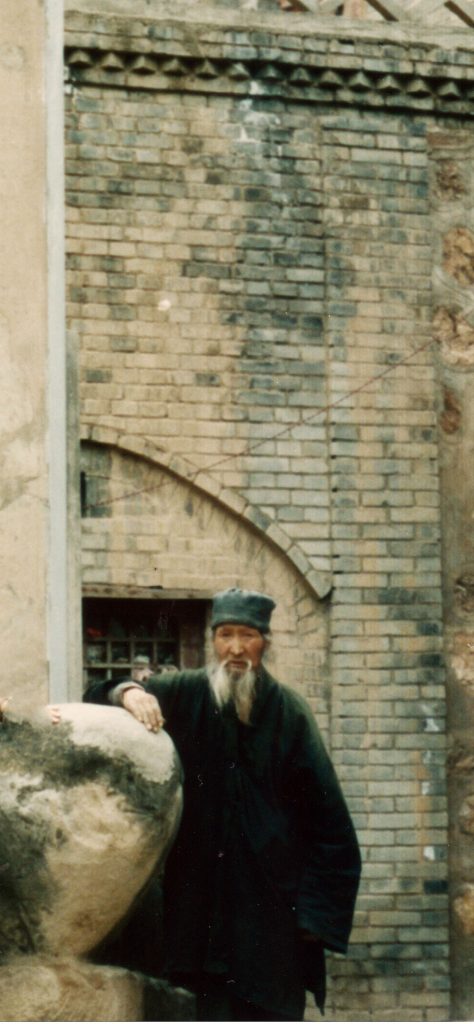 After this, you come to the ticket window, from where different paths will take you up the mountain in around 3 hours, passing many small temples, nunneries, colourful gardens and shrines.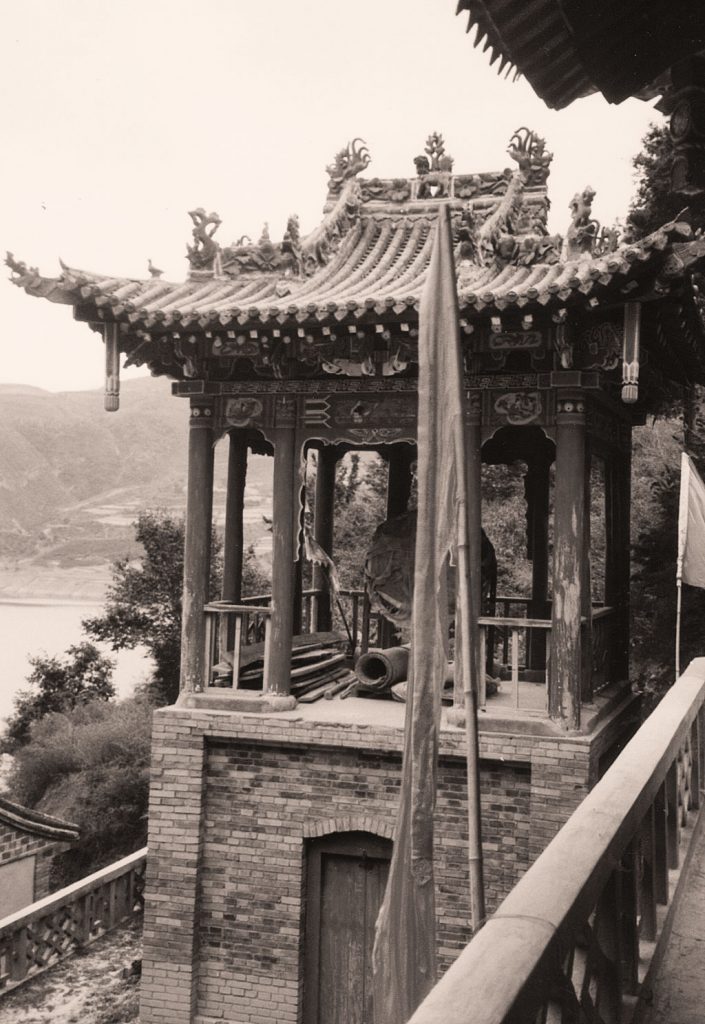 With a bit of luck, you may even stumble upon some shy, young monks, perfecting their Kung Fu moves. It may not be Shaolin, but these apprentices take their study very seriously. In fact, they may well wait for you to leave, before continuing.
Eventually, after two hours, you get to a central area, where the parking lot is located and  a few tea – and souvenir stalls await the odd tourists and pilgrims. It is all very low-key and laid-back.
What makes Kongdong Shan special, apart from the Taoist temples and the abundance of flowers that grace the mountain, is the fact that it is still largely free from the multitudes that swarm most other holy mountains in China.
From the car park, it's another hour and a steep climb to the top, involving some scary steps and passing more temples and caves.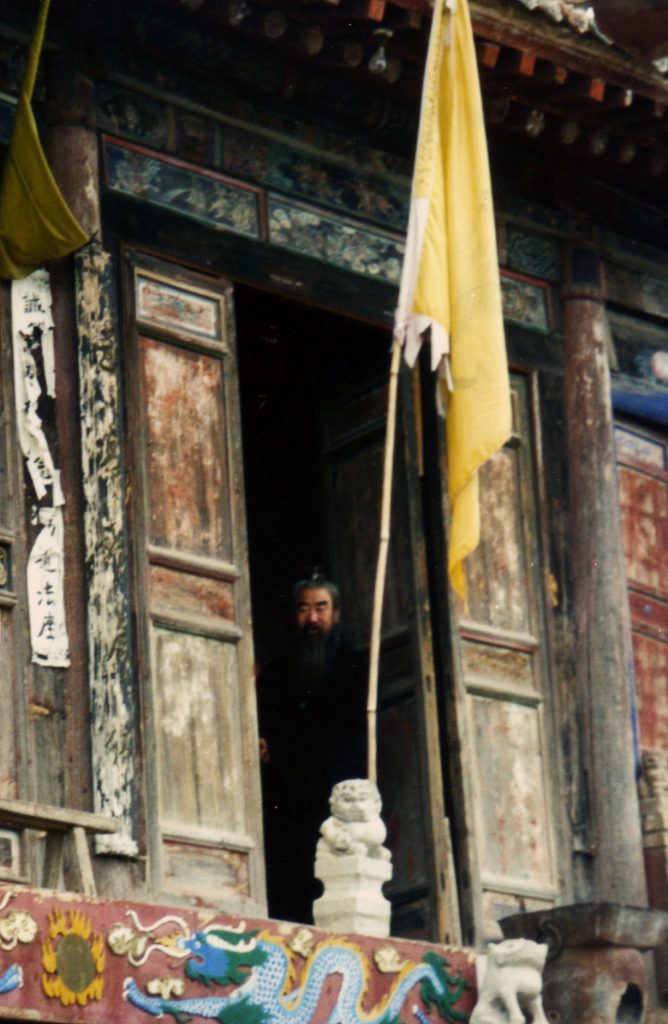 The caretakers, monks and priests at these places are extraordinary: with their flowing beards, hair in long braids, buns or topknots, dressed in colourful robes or traditional blue Chinese suits, wearing round tortoise-shell glasses and skullcaps they seem to belong to a previous era.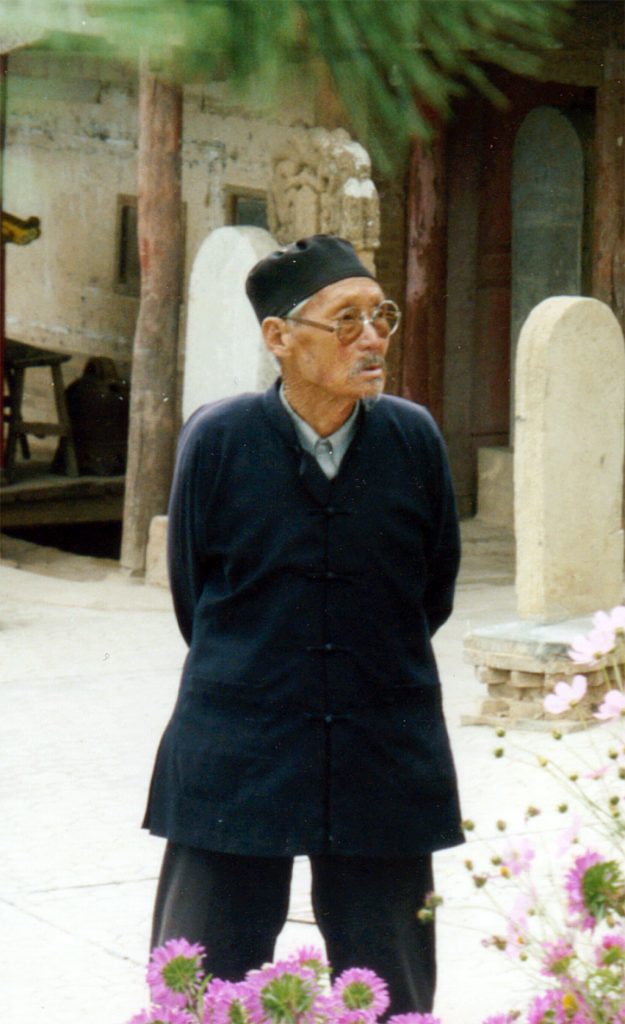 Many of the temples contain beautifully carved stone tablets, vivid wooden dragons twisted around pillars, as well as ancient statues and murals.
When you finally make it to the top, the views are stunning, with the Liupan Shan mountains rolling off into the province of Ningxia. 
There is an alternative route down, which will literally take you through a very old temple and down some slippery steps, cut out of the rocks.
Once you get back to the parking area, you can pick up a minibus, following the faster, but obviously less scenic way down.  These minibuses  leave when they are full, until late afternoon.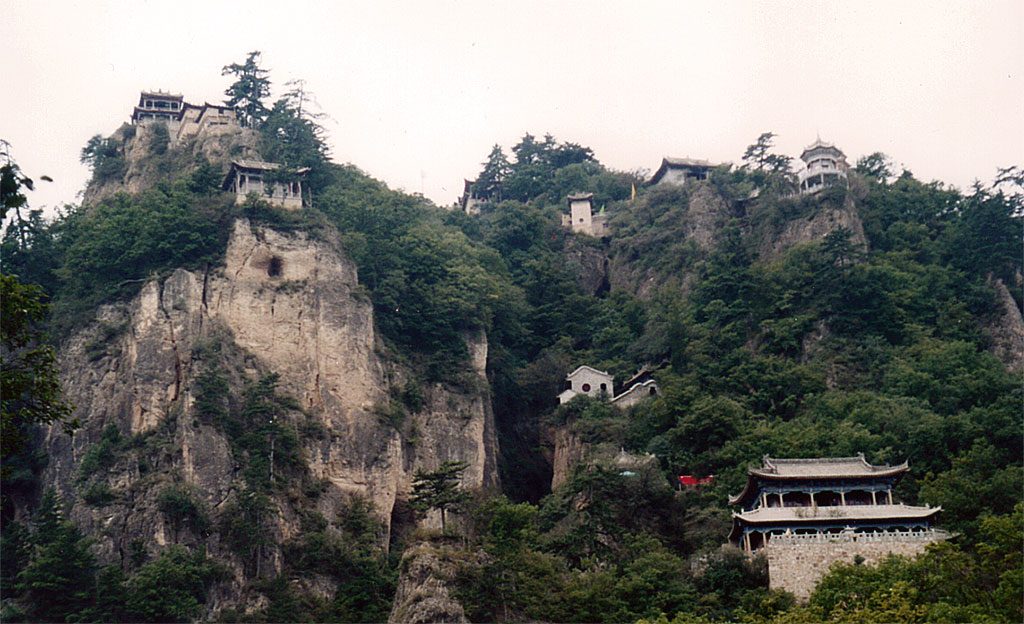 Practicalities:
Travel: it took us six hours to get from Lanzhou to Pingliang, through a landscape of red, irregular, eroded hills, typical of Gansu. However, it may be quicker now, as a new motorway was under construction.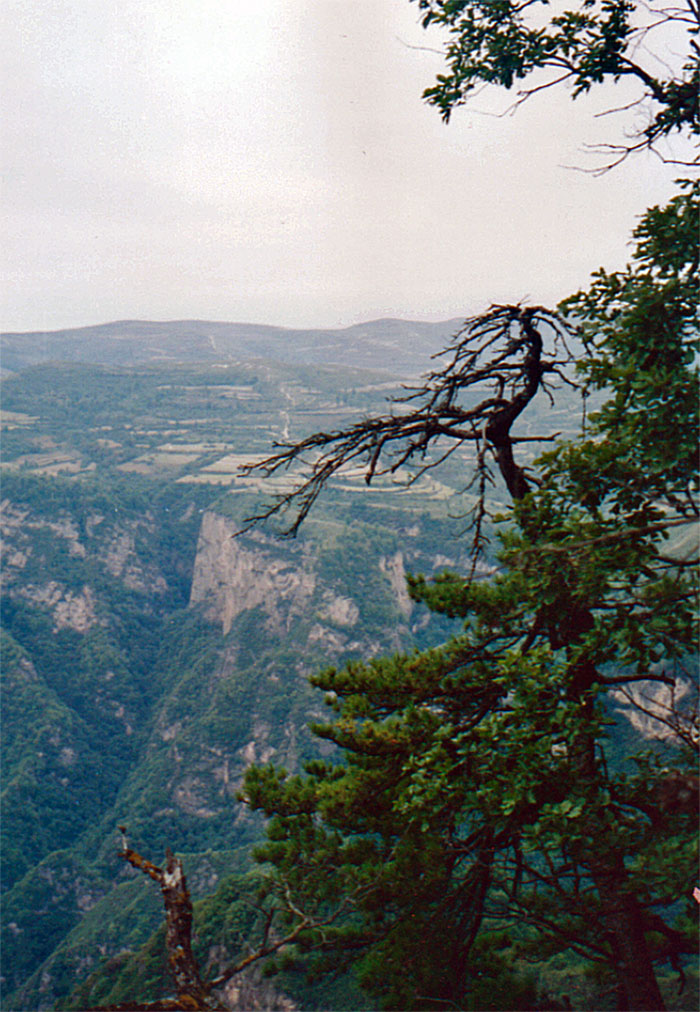 Accommodation:
we stayed at the Pingliang Binguan, a modern, comfortable place with very attentive staff. We were given a rather plush suite for around 180 Yuan, as all the standard doubles had been taken by participants in a conference on town planning.
Food: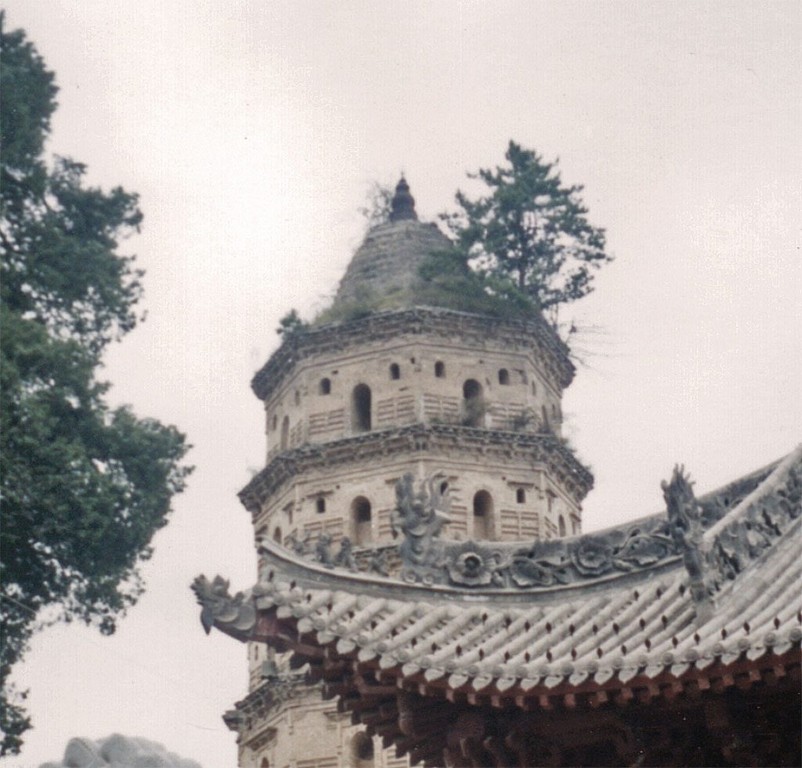 there was a small, but busy night market, surrounded by little restaurants, about 500 meters down from the Pingliang Binguan. Many of the local restaurants specialise in 'Shagua', clay pot dishes with a variety of ingredients, such as fish, tofu, mushrooms or quails eggs in soup.
Onward Travel:
there are frequent buses to Lanzhou throughout the day, which are quicker than the train. To get to Tianshui, we took a bus at 6.30 am, which went to the Qincheng part of town. At the time, we were told that it was the only bus of the day, though it seems that there are regular direct buses to Tianshui and the grottoes these days. The journey took about 6 hours. (for details see below).
Part Two: Pingliang to Tianshui
The road between Pingliang and Tianshui is amazing, offering a glimpse of the rural China, which is increasingly hard to catch in these days of expressways and fast trains. The bus has to scale the hills of the Loess plateau, before rolling down to join the Lanzhou – Tianshui highway for the last hour or so. While crossing the hills, the bus seems to climb forever, twisting round hair-pin bends, trying to reach a summit that never arrives. Every inch of soil has been cultivated and the resulting patchwork of red, brown, yellow and green terraces rewards travellers with stunning vistas.  At one point the road actually crosses into the neighbouring province of Ningxia for about 20 kilometres.
Update: Buses will use the motorway now.