Killing an afternoon in Nanchang is something you may well have to do if you are passing through on the way to more interesting nearby destinations.
Nanchang will never win any beauty contests. In the summer it is a polluted furnace; and in the winter its a polluted grey, damp and pretty miserable place to be.
Chinese Communist Party (CCP) must see memorabilia has its limits
Barring some Communist Party must see memorabilia, enticing sights to visit are conspicuous by their absence and a sightseeing tour of Nanchang won't last too long.
However, Nanchang is the capital of the much under explored Jiangxi Province, and as such, it acts as a useful transport hub for reaching some of Jiangxi's wondrous sights. These include the area of Wuyuan, Jinggangshan, Longmen and many more; you will undoubtably find yourself passing through. So what to do?
Hang out in the Parks
There is something for everyone in Nanchang's central parks (these photos were taken in Ren Min Gong Yuan 人民公园 people's Park in the center of the city). A cold beer on a hot day, warm tea and opera singers brighten up any dull moment in the winter, and Taijiquan 太極拳 practise all year round.
Marial Arts
Martial Arts masters teach young enthusiastic kids the ropes: the expert we saw had drawn a huge crowd of onlookers and his pupils must have felt like the Kung fu stars of old as people applauded their every move (especially the parents). The master was always less impressed, finding fault in everything and urging improvement and concentration.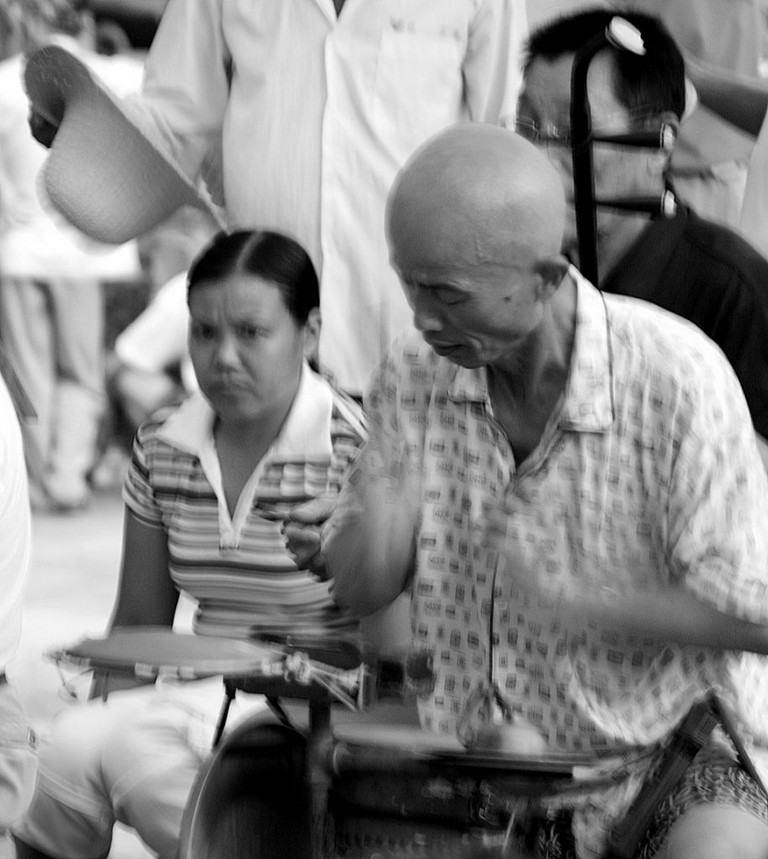 Traditional Opera
Musicians playing traditional Chinese instruments and Chinese opera singers show off their skills in front of large spontaneous audiences.
The clanging and bashing of drums and symbols reverberate around every corner of the huge park as does the high pitch shrill of the singers.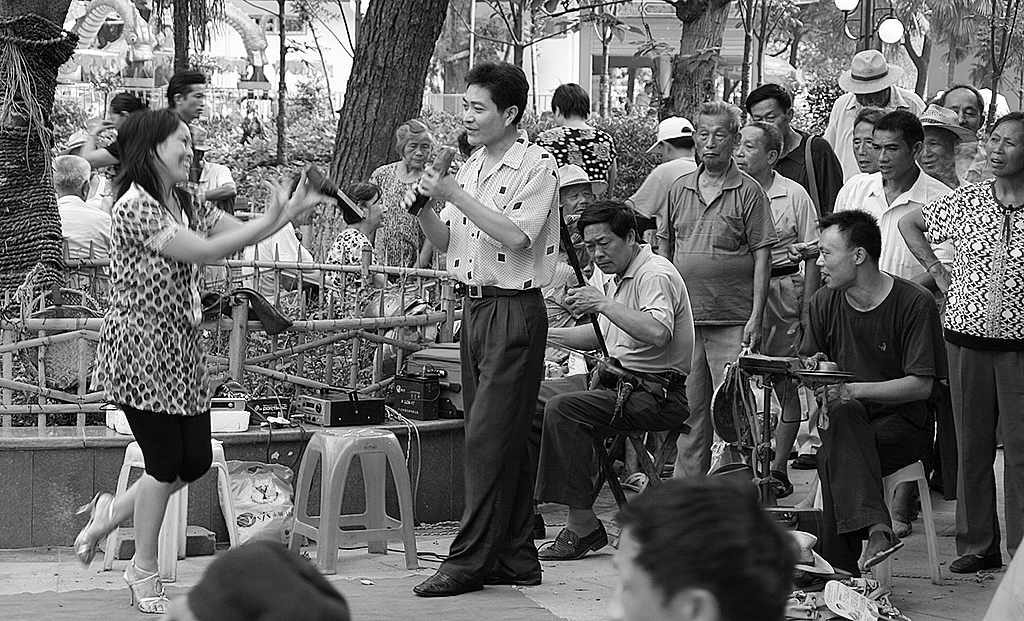 Karaoke competitions
Then there are the various Karaoke competitions. Young wannabe stars blurt out famous Chinese pop songs to mixed reactions.
A critical and discerning audience never doubted in giving the thumbs up or down. In China, that means a rapturous applause, or a stony, uncomfortable silence at the end of each song.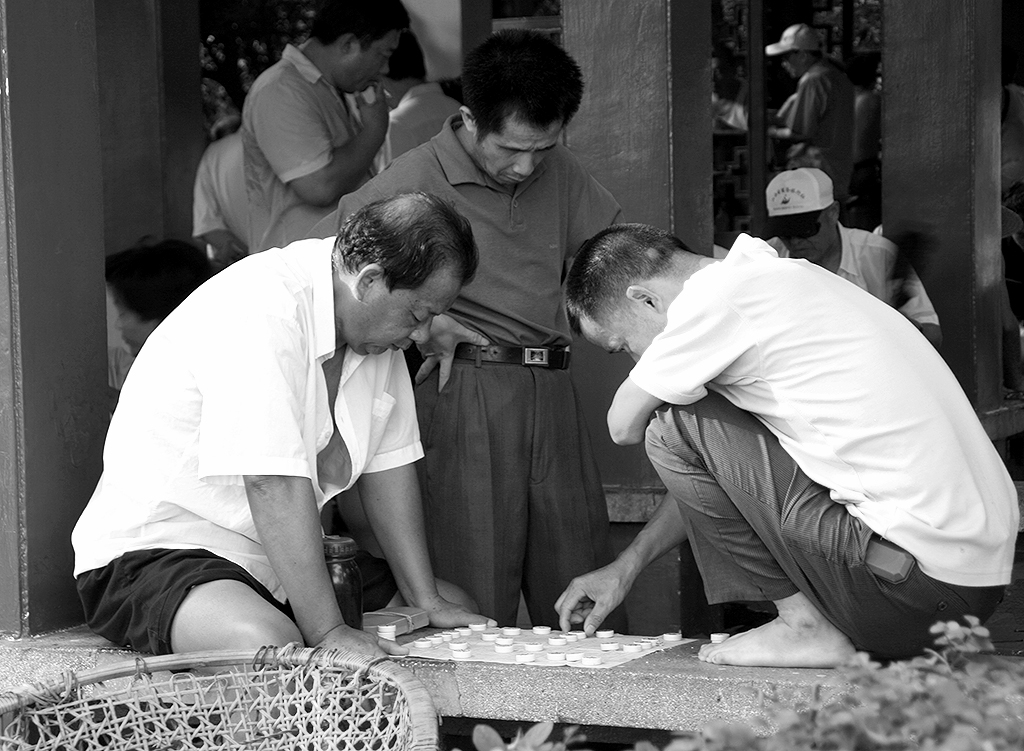 Peace and Quiet
For those looking for more peaceful activities, they seem to while away their time away playing Chinese chess, sipping tea and chatting to friends. And for the one day visitor, there is plenty of activity to keep you enticed during an afternoon, and if tea is not to your liking, there are plenty of vendors selling beer and snacks.