Dinghushan 鼎湖山
Zhaoqing / Guangdong Province
Dinghushan 鼎湖山, just an hour away from the centre of Zhaoqing, was China's first National Park, established in 1956. Nowadays it's also a UNESCO "Man and Natural Biosphere Reserve" for the research of ecosystems in tropical and subtropical forests.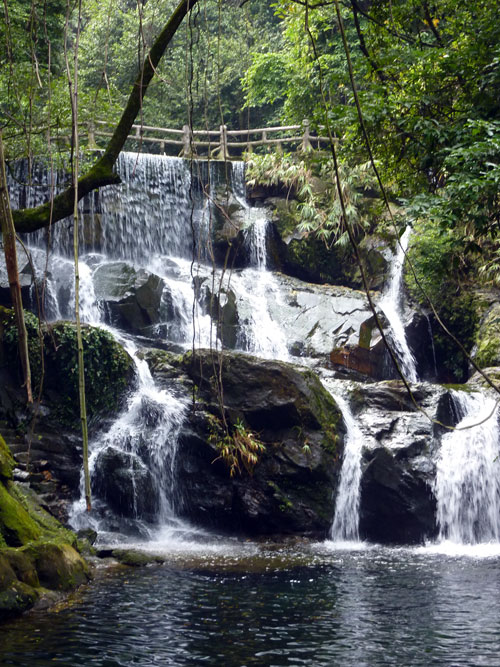 It's a beautiful place of towering green hills, gushing waterfalls and clear streams, laced with a sprinkling of peaceful Buddhist temples and home to numerous plant and animal species. However, apart from the awe-inspiring, lush, tropical scenery, one memory will always stick in our minds: that of pigging out on tasty, deep- purple potatoes…
We got to the park by local bus, leaving from downtown Zhaoqing. Though the park's only 18 km away, the ride took quite a while, as the bus meandered from one densely populated suburb to the next. Even when it finally dropped us off in a quiet, dead-end street, lined with hotels, restaurants and souvenir shops, we still found it hard to believe there could be an important natural reserve near here.
Our first impressions of China's "green gem on the Tropic of Cancer" weren't Continue reading "Dinghushan 鼎湖山; a Tropical Paradise on the Edge of Urbanization"