Chong'an Market 重安
Guizhou Province 贵州省
From our diary (August 2005) Updated
Arrival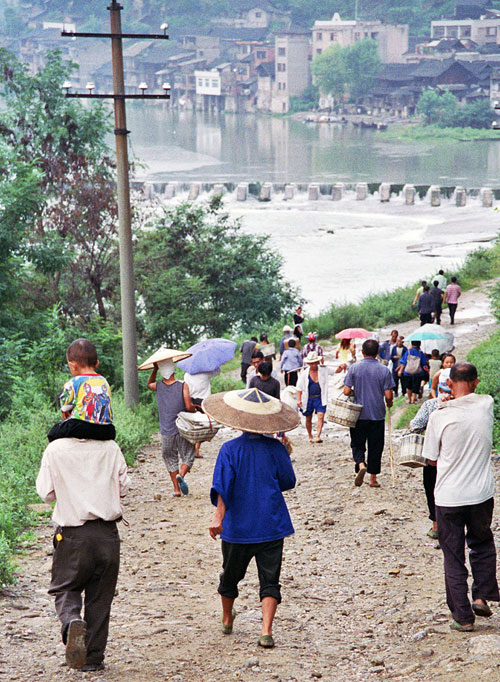 The early morning mist and heavy cloud cover bestowed an eerie atmosphere over Chong'an 重安. The river was motionless and silky smooth like a millpond.  The town and the surrounding scenery seemed as if suspended in a  landscape painting. Silence reigned.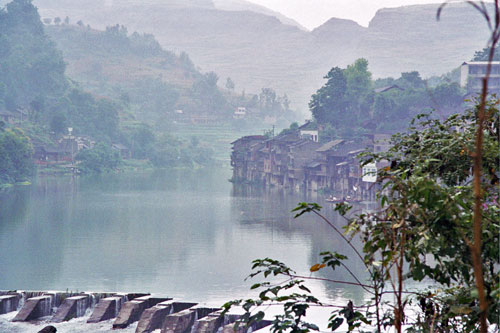 Then there was a shout, a curse and the haggling began. Chong'an Market was open for business.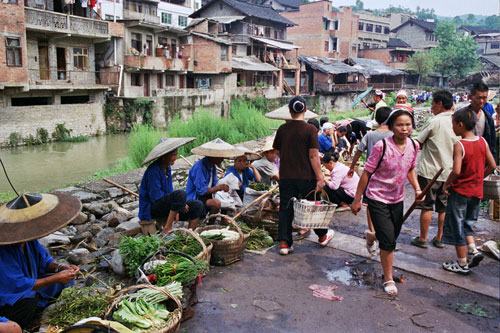 The huge market held in Chong'an every five days is one of the best and most colourful in Guizhou. The local Miao 苗族 and Gejia 革家 ethnic groups swamp the small scruffy town in a frenzy of buying and selling that lasts the entire morning and carries on into the early afternoon.
Like the huge Sunday markets in Anshun and Rongjiang, Chong'an market is a farmers' market, not a place to pick up souvenirs, but Continue reading "Chong'an Market 重按市场: Guizhou 贵州省"