Qikou Town 碛口
Shanxi Province山西省
Arriving in Qikou after one of those frustrating and often terrifying China back road trips, we were rewarded with grand vistas of the mighty Yellow River and seduced by an enchanting classic Chinese ancient town, as yet not converted into a tourist theme park.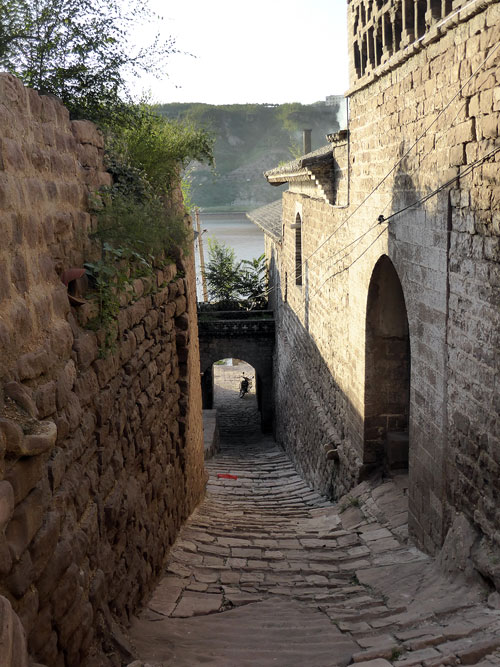 It had been a frustrating ride because of a huge, infernal traffic jam, caused by one of the thousands of overloaded coal trucks that ply the Shanxi roads, which had rolled over and blocked the narrow, mountainous and potholed road. Terrifying, because our tiny car, dwarfed by the lurching trucks, kept having to dodge them as they overtook each other on blind corners.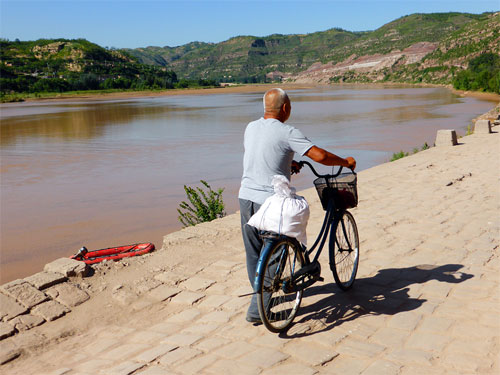 However, as we opened the first of many cold beers on the grand terrace of the Qikou Guesthouse, any nasty lingering memories of the trip were soon dispelled.
Qikou is an ancient port on the Yellow River (see our previous article on The Qikou Inn for more information). Nowadays there is scarcely any river traffic; Continue reading "Qikou Town 碛口in Shanxi Province山西省"