Rongjiang Market 榕江市场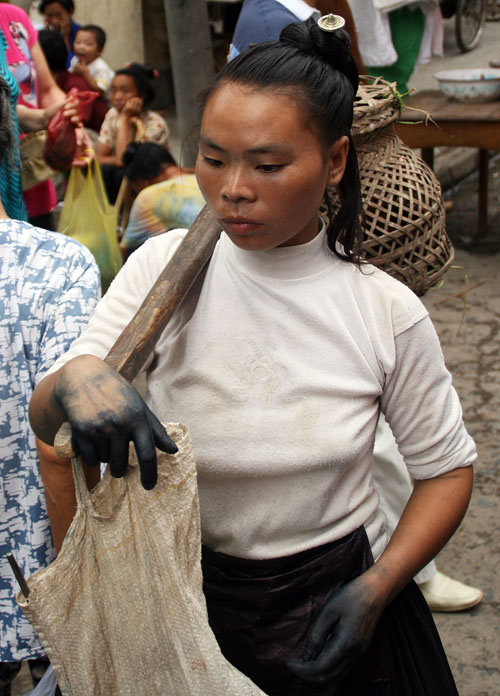 Guizhou Province 贵州省
We are updating this article with new photos. Rongjiang 榕江 is dusty but expanding town in Guizhou Province 贵州省 that forms part of what is known as the Qiandongnan Miao and Dong Autonomous Prefecture 黔东南苗族侗族自治州; Qiándōngnán Miáozú Dòngzú Zìzhìzhōu.
Rongjiang is now connected to China's High Speed Railway Network.  The Train station is 5km out of town and there are buses, 2 Yuan, and Taxis 10/15 Yuan, connecting Rongjiang to the train station. Rongjiang is on the Guangzhou – Guiyang line.

Rongjiang 榕江 is definitely not one of china's most attractive towns. It's dusty, slightly chaotic and white tiled. However, there are a number of redeeming factors. Not only does Rongjiang provide a fascinating gateway to minority villages, but it also has an amazing Sunday Market that sucks in a myriad of different ethnic minorities for the day.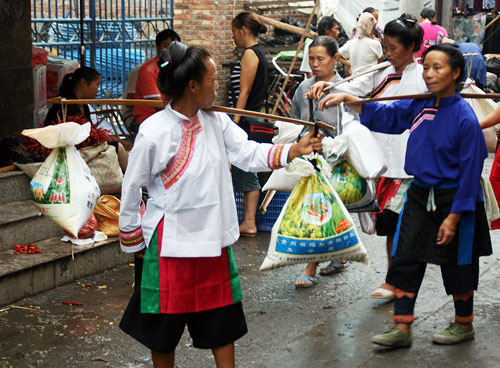 If you are there on market day you are sure to come across the Dong minority 侗族 in huge numbers as well as various Miao 苗族 ethnic groups including the Gaoshan Miao (see Bakai article) and maybe even the odd Top knot Miao coming up from Basha village 芭沙村 near Congjiang 从江.
So if you find yourself passing through this area on your way between kaili 凯里 and the famous dong Village of Zhaoxing 肇兴; Rongjiang 榕江 makes for great break in the journey. In fact, just the spectacular bus ride between Kaili and Rongjiang makes the whole trip worthwhile.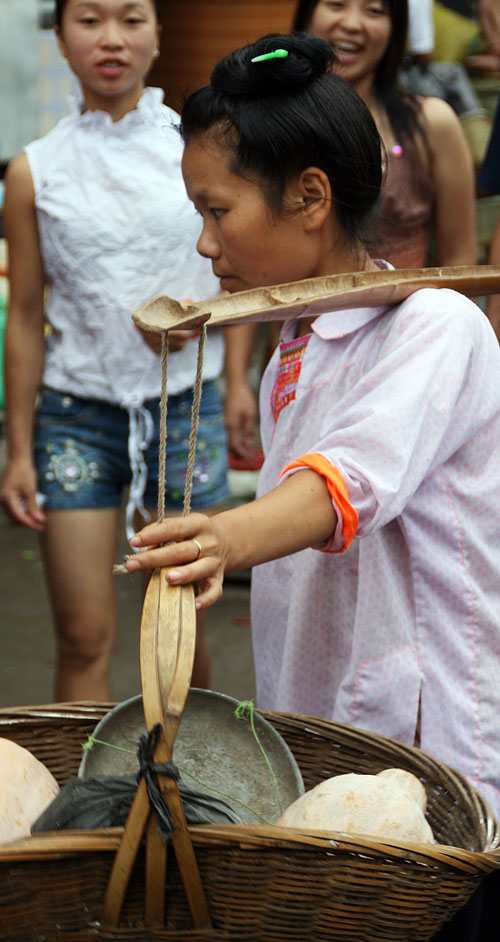 Arrival
Our bus bumped into Rongjiang's run-down and grubby bus station after a gorgeous five- hour, 160- kilometre bus ride from Kaili 凯里. Rongjiang, Continue reading "Rongjiang Market 榕江市场 (Updated) Guizhou Province 贵州省"