Zhaoqing 肇庆
The City with Everything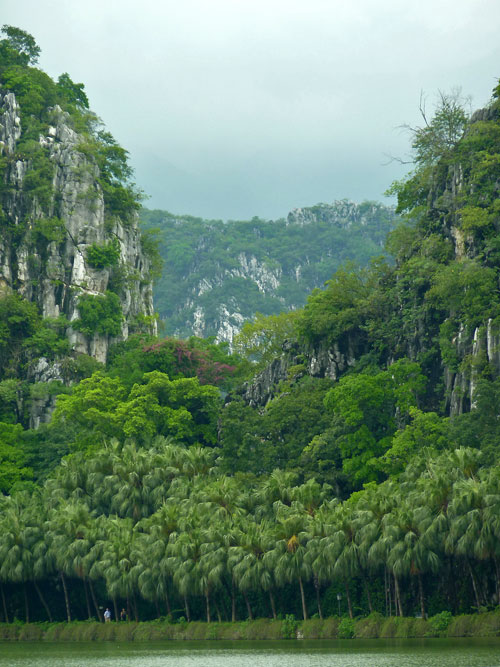 Within an hour from Guangzhou, Zhaoqing is a fantastic place to spend a few days exploring. It's a lively city with its own miniature version of Guilin's famous karst scenery smack- bang in the centre in the form of the Seven Star Crags Scenic Zone; a massive park and lake area.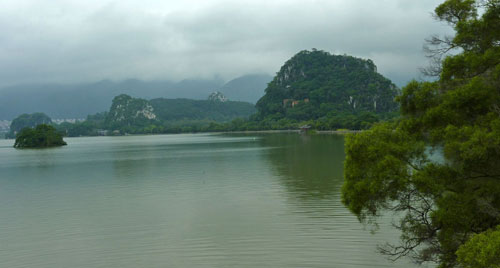 Moreover, Zhaoqing still preserves some interesting, old downtown areas to wander around and explore the traditional shop-houses, the tiny dwellings built onto the city walls and the occasional riverside pagoda.
Nearby, China's first Biosphere Reserve, Dinghushan 鼎湖山, lies on the outskirts of the city. Just an hour away by local bus are the time-forgotten, completely un-spoilt ancient Bagua Villages of Licha Cun and Xianggang Cun. Add to all this a great night market with restaurants spilling out into the street, serving excellent Cantonese food and you couldn't really ask for more. Incidentally, though the city is popular with Chinese visitors, you are unlikely to see another foreigner during your stay.
Seven Star Crags Scenic Zone
In Zhaoqing city, the undisputed main attraction is the Continue reading "Zhaoqing 肇庆: The City with Everything"