Jianshui don't skip it! on your rush to get to the Hani Rice Terraces at Yuanyang you might be tempted to give Jianshui a miss. Don't! It's a lovely town.
Jianshui 建水 From our Diary
Between Tonghai and Jianshui the road drops dramatically. There is such an incline that there are numerous crash barriers and emergency escape routes to stop run away lorries in case of brake failure.
A Dangerous Road
We actually passed a lorry that had just been forced to use one of these; its fortunate occupants were busy talking on their mobiles, while inspecting the damage to their clapped-out vehicle, its nose buried deep into a safety barrier of spare tires, which had probably saved their lives.
The land around here has been seriously eroded and there are numerous rock formations, shaped like fingers, poking up from the red earth. This is apparently how a 'Stone Forest' comes into being.
Arrival:
The bus station in Jianshui has been moved to the outskirts of town and a taxi for 4 to 5 Yuan is the best way to get to the centre.
Jianshui don't skip it! Things to See:
China's relentless modernization drive has hit Jianshui too, and the main thoroughfare Jianzhong Lu, connecting the East and West Gates, has been spruced up, though buildings have at least been kept in the traditional style. Fortunately, you can still find many historical buildings dotted all over the town, some of which serve as government offices or schools, while others have been opened to the public.
Jianshui don't skip it! The Confucian Academy
The Confucian Academy and temple is Jianshui's largest architectural monument; it consists of a whole collection of halls and courtyards, set inside a large park at the back of a Lilly-covered lake and accessed through some imposing arches and gateways.
If you are lucky, you might catch the Confucian orchestra, dressed in celestial blue robes and tall hats, playing traditional Chinese music in an old building, converted in a concert hall and teahouse.
Jianshui don't skip it! Zhujia Huayuan Grand Family mansions
Jianshui also boasts a number of grand family mansions that are worth visiting. The cream of the crop is the Zhujia Huayuan, the mansion of the Zhu clan, which doubles up as a hotel and offers visitors the chance, so rare in China, to stay in a historical building full of character. The Zhu were a successful merchants' family who built their mansion over a number of years, during the Qing dynasty.
The resulting structure consists of a whole labyrinth of patios, one of them with its own floating stage, and corridors, all lavishly decked out with potted plants and Bonsai.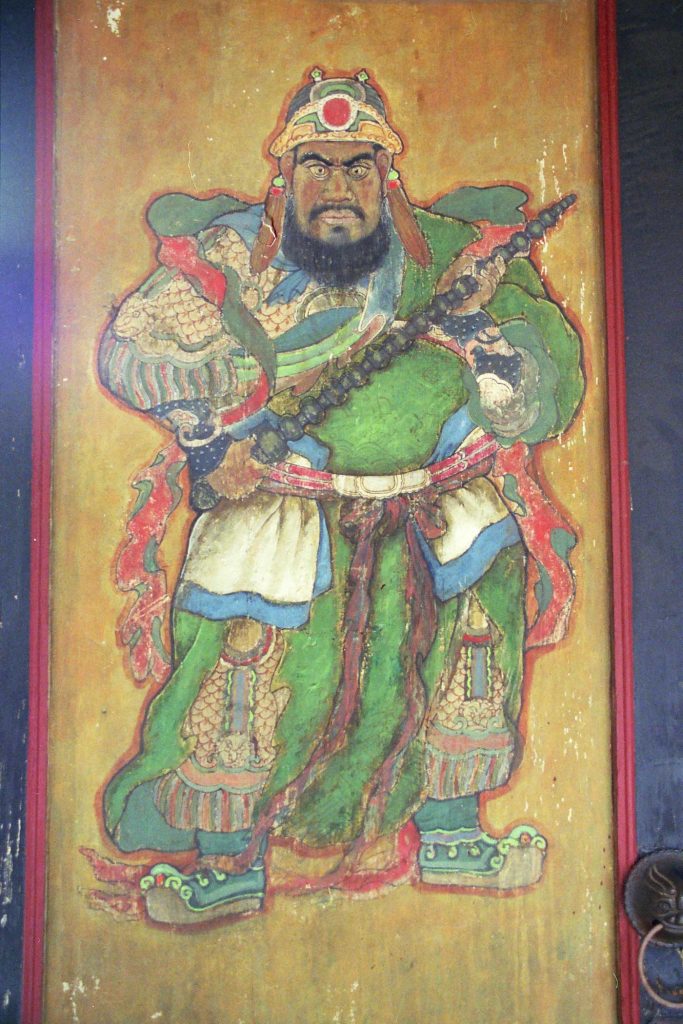 The patios are surrounded by Ancestral Halls and living quarters, lovingly decorated with period furniture. These days some of the old family rooms have been converted into en- suite hotel rooms, complete with Qing- style furniture and four- poster beds.
To find out about other Mansions that are open to the public, which there are, you should ask the local people.
Jianshui don't skip it! The massive Eastern Gate – cum Drum Tower
The massive Eastern Gate – cum Drum Tower or (Chaoyang Lou 朝阳楼), part of the old Ming wall that once surrounded the city, stands testimony to the important role Jianshui once played as an administrative centre in Imperial Times.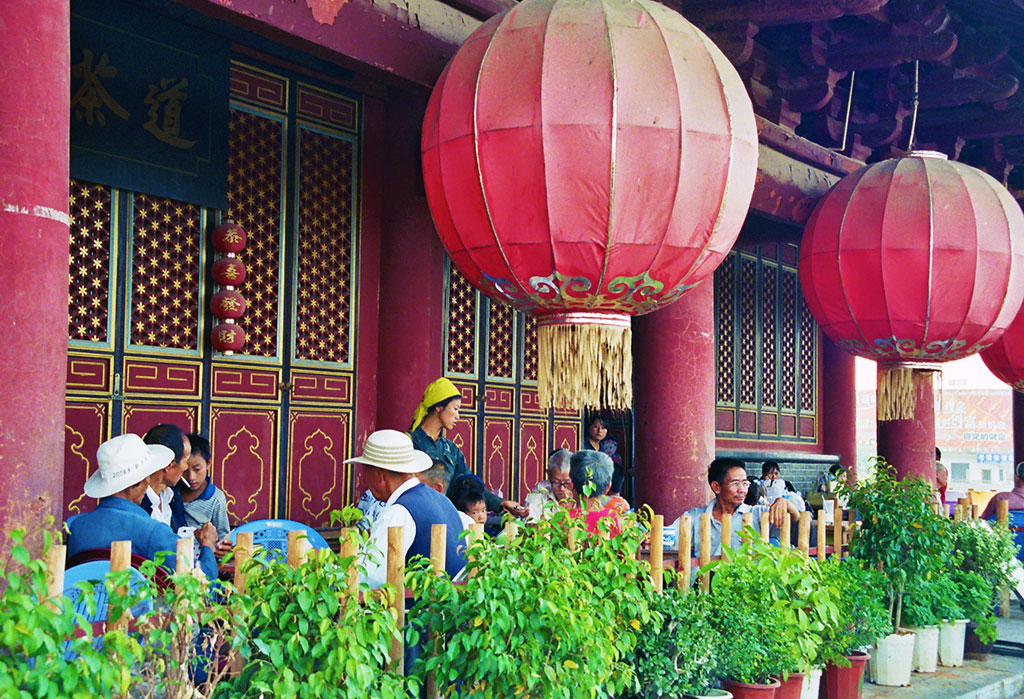 Nowadays, the Gate has been converted into an atmospheric tea house and a great place from which to observe the comings and goings in the centre of town.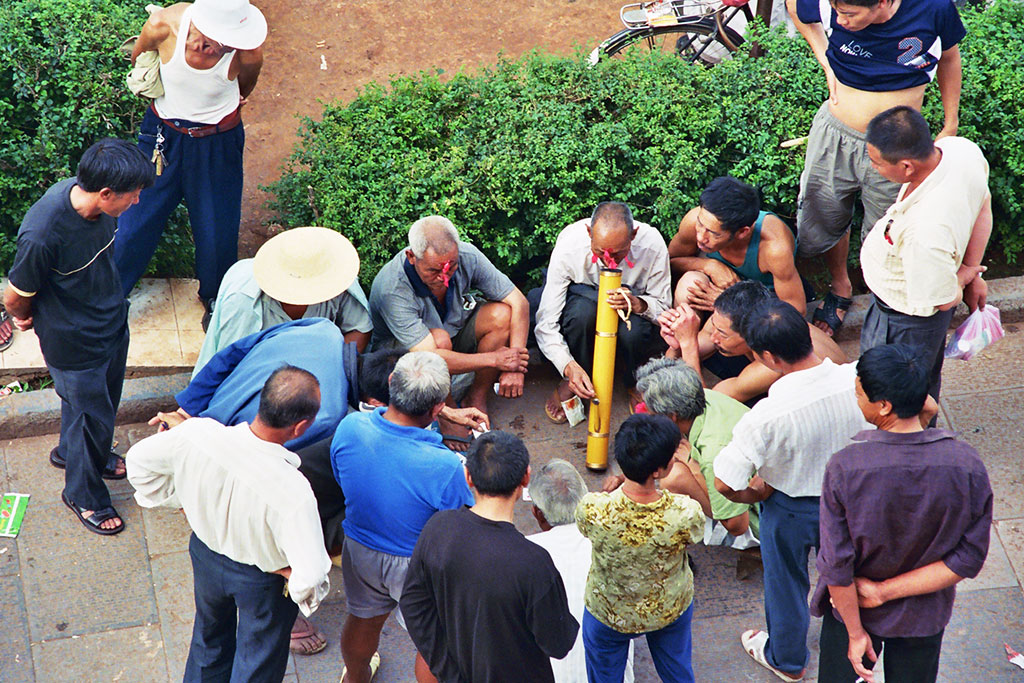 You can look down upon people outside the gate selling fruit, playing musical instruments and cards, performing Tai Chi, or simply taking a nap under the bushes. You may also spot the odd Yi and Yao minority ladies, dressed in their finest, coming to the market.
Jianshui don't skip it! Old Streets and Hidden Pagodas
Moreover, from the Gate you can still discern many narrow old streets, full of traditional architecture and workshops dedicated to the ancient trades.
We spied an old Pagoda, which looked really close and easy to trace, so we set out to find it. Actually, the Pagoda is very well hidden, in the centre of a factory compound, accessed through a maze of tiny alleys.
It took us nearly half an hour, and a lot of help from the puzzled neighbours, to find it. Nevertheless, finding such a great historical relic, just lying around as if it were an everyday thing, gave us a wonderful sense of continuity.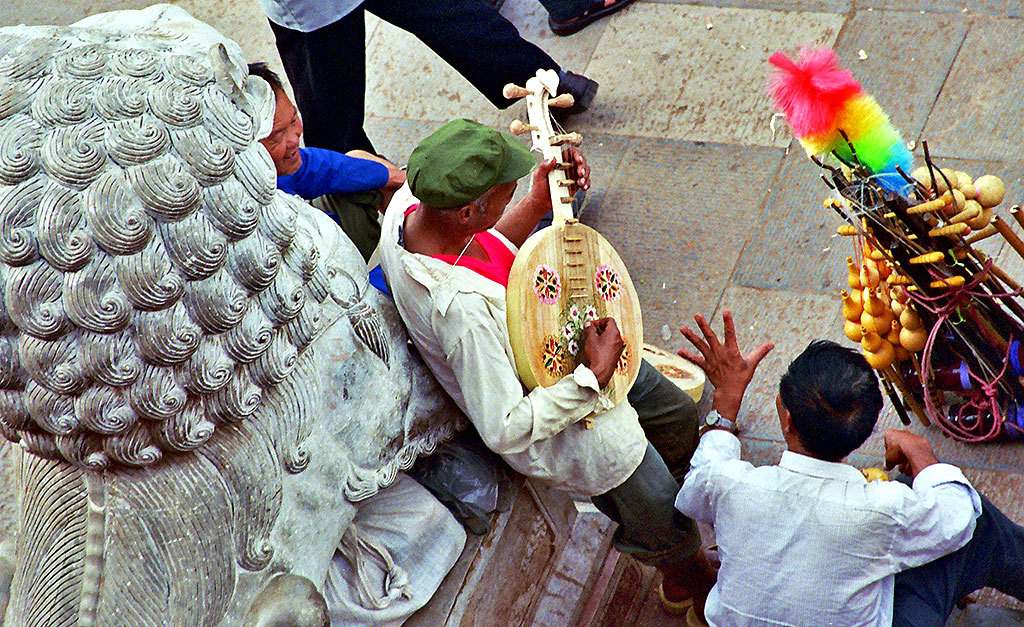 Jianshui
Places to Stay and Eat:
As we described before, the Zhujia Huayuan, an old merchants mansion, half museum and half hotel, is a fantastic place to stay. Rooms cost between 220 and 280 Yuan, which is a bit pricey, but saves you from having to fork out the entrance fee (Update; not sure if it is still a hotel). Early mornings and late afternoons, once the ticket office has closed, are a wonderful time to wander around and take photos, or just sit in one of the many secluded corners and relax!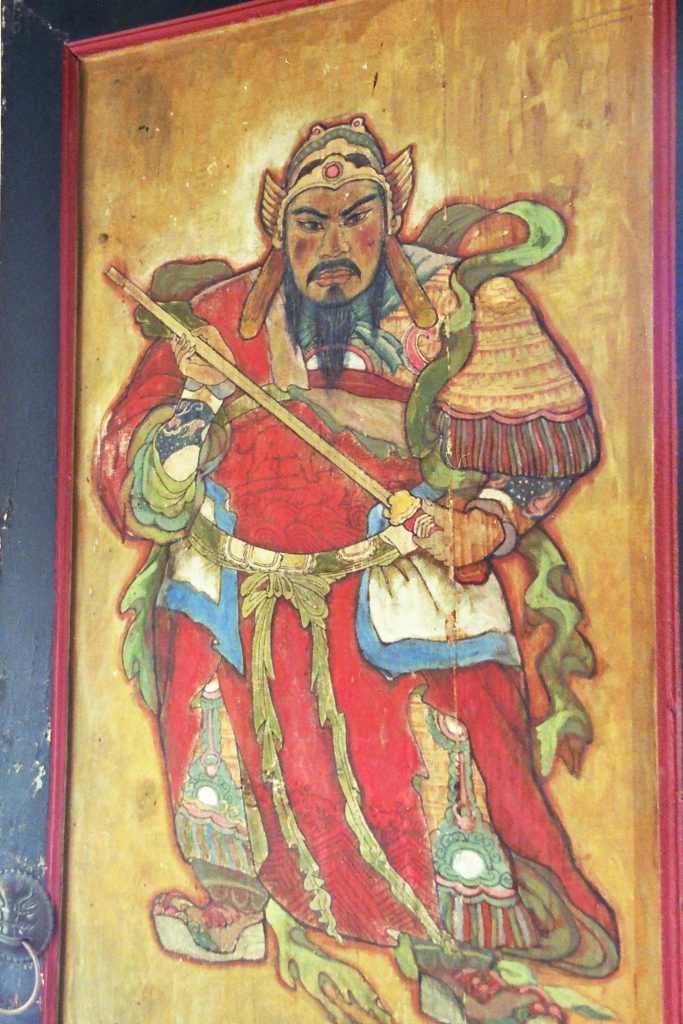 Another period-style hotel, the Hua Qing, has just opened its doors, slightly further up the road. The owner, a nice, hospitable lady, who is keen to attract foreigners showed us around. Large comfortable doubles with balconies cost between 150 and 180 Yuan. The hotel has a restaurant and bar as well. Just ignore the kitsch lighting outside and the poor receptionists done up in Confucius-style robes!
Eating in Jianshui
As opposed to Tonghai, Jianshui offers many places to eat, as well as some tasty food. In the streets around the Zhujia Huayuan and the Hua Qing many restaurants with English menus have sprung up recently, some of them in restored historical buildings.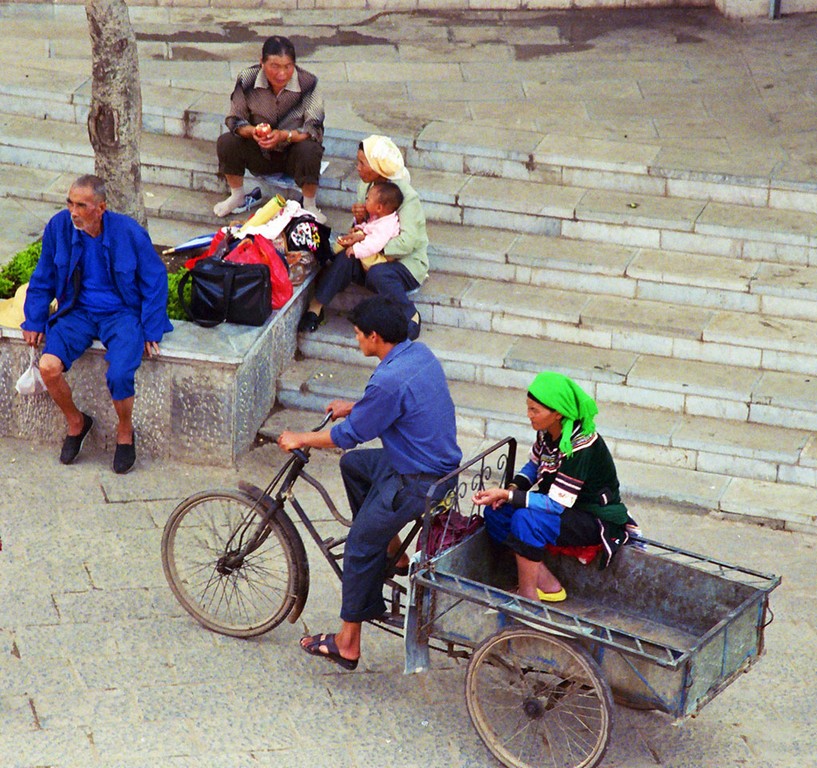 However, if it's atmosphere you're after, you can't beat the ancient Lin An Fandian on Jianzhong Lu. During the day, the ground floor is packed with locals, snacking on spicy cold noodles with peanut sauce, or grilled tofu pieces, both of which go for 1 Yuan a piece. Then, in the evening, the upstairs dining hall and adjoining balcony rooms fill up with huge groups of heartily eating, heavily drinking and toasting Chinese. It can get quite boisterous and noisy, but it's great fun! The food is excellent too.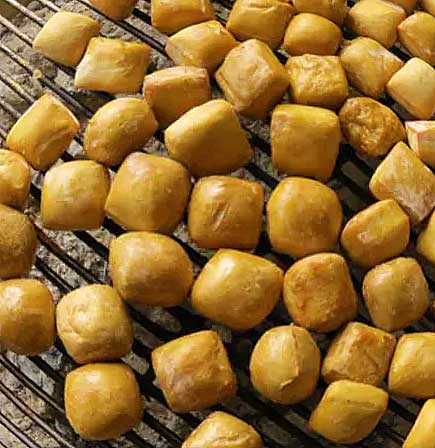 If you don't speak Chinese, just go to the area by the refrigerators and point, nothing is too expensive and the portions are enormous. You pay at a counter next to the stairs, where you can also get cold beer.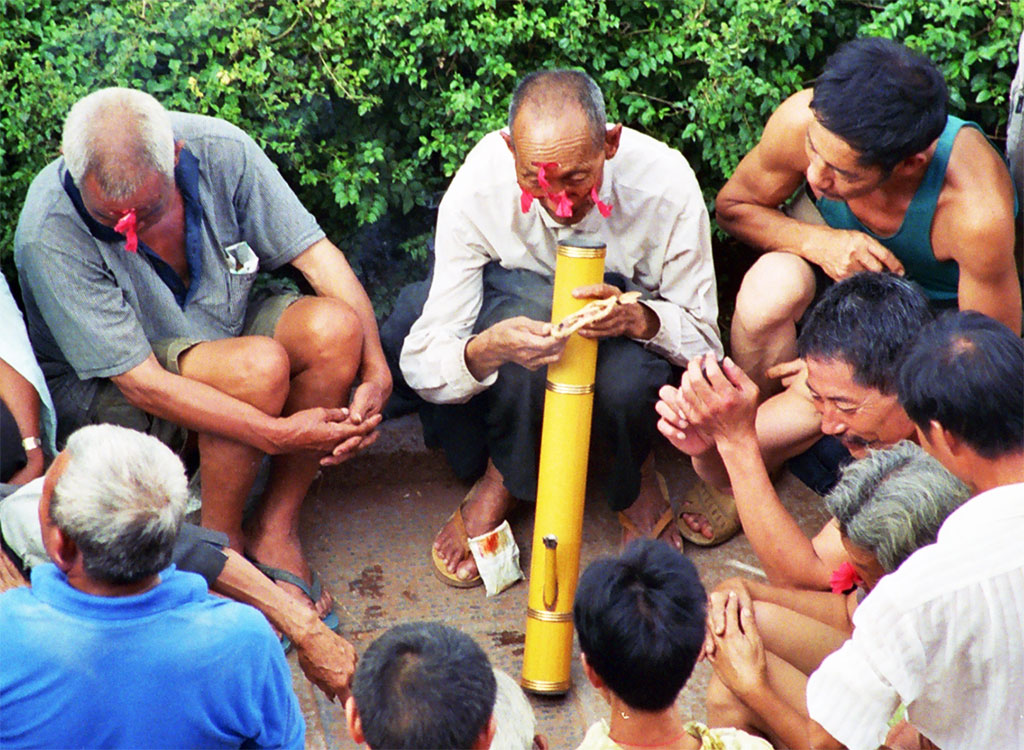 Update
Near Jianshui there are a number of interesting villages, bridges and caves. When we visited, Jianshui was well off- the -beaten track, and we didn't have any information about what to see and do around the town so we never got round to visiting them.
Swallow Cave: On the 8th of August local Yi lads risk life and limb to collect the prized Swallow's nests.
Tuanshan Village: An ancient Yi minority village with traditonal Ming and Qing dynasty architecture
Twin (Double) Dragon Bridge 双龙桥: a spectaular Qing dynasty bridge with towers and 17 arches. The bridge spans the confuluence of the Lu and Tachong Rivers.
Tuanshan Village and the Twin Dragon Bridge can be visited on a tourist train from Jianshui.
Coming and Going: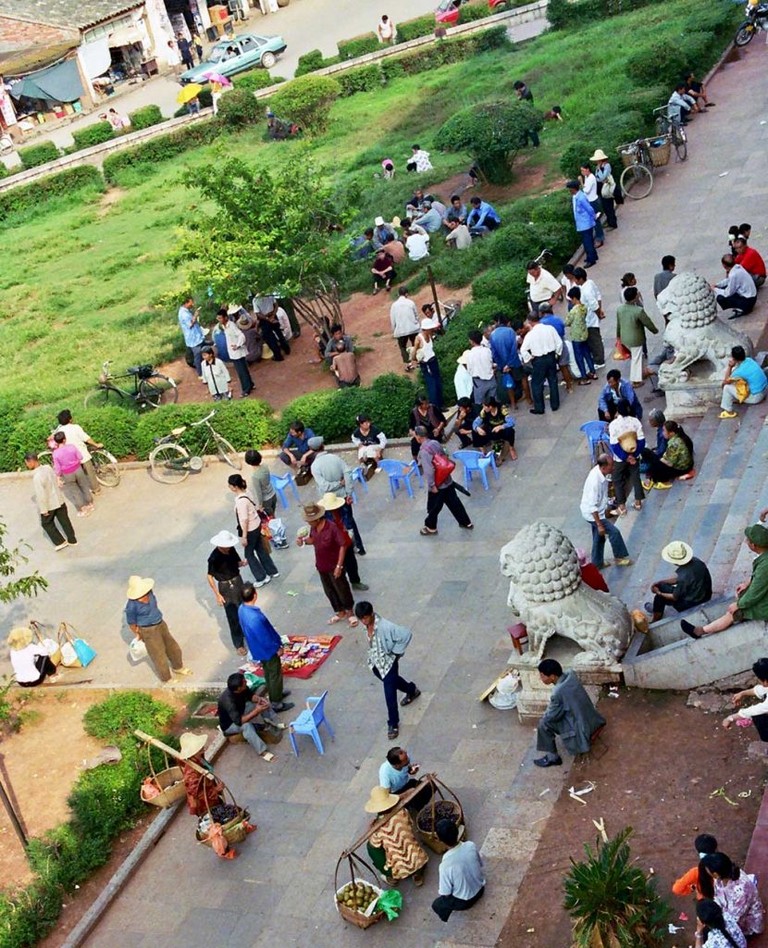 There are plenty of buses to and from Kunming throughout the day. There are also regular buses to Tonghai, which take 2½ hours, and to Nansha, which take 3½ hours and where you need to change buses for Yuanyang and the rice terraces.
Update:
There are now daily trains to Jianshui from Kunming.