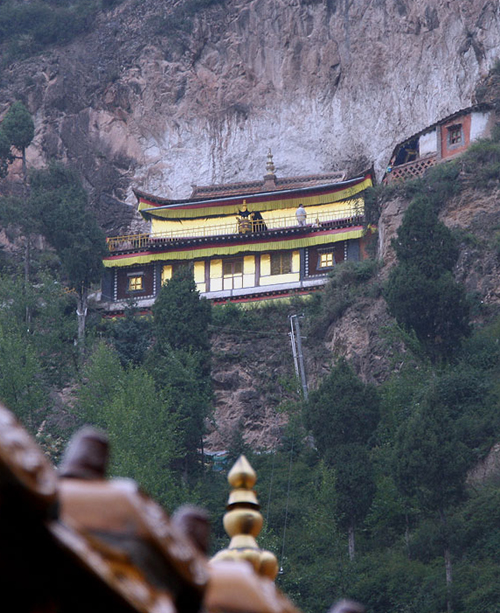 Last year we visited the Monastery of Youning Si in the Huzhu Tu Autonomous Region of Qinghai near Xining. The Monastery is famous not only for its beautiful setting, but also because the monks are descendants from the Mongols and continue to speak an old Mongolian dialect.

They are known as the Tu minority. We visited Youning Si by taking a bus to the town of Ping'an and then hiring a taxi the rest of the way. We never saw a check point or a police patrol during our entire visit.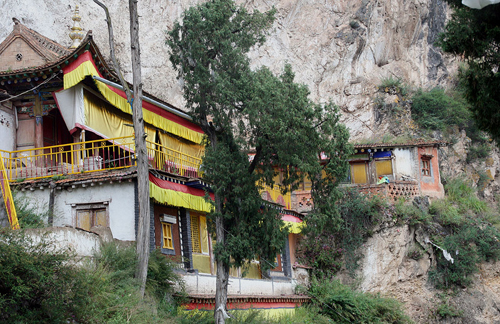 However, we have had a few comments on our previously posted article saying the area is actually closed to foreigners and that any traveller found visiting without a permit, or without an authorised group, runs the risk of being punished or fined. The most recent comment came just over a week ago from a traveller saying that they had been threatened with a fine and finally turned back by the police when trying to visit Youning Si.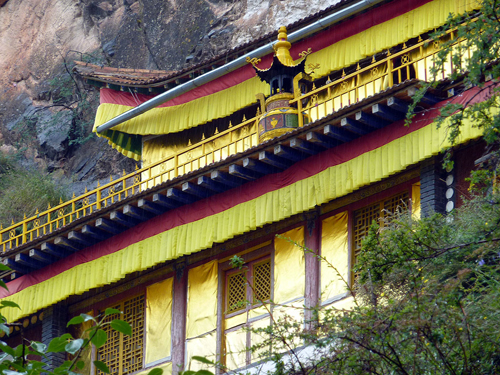 We must have been lucky. We had no idea the place was closed. Maybe because it was raining so much, the police preferred to stay indoors?? I wonder why the area is closed off. If anyone could enlighten me, I would be grateful. It seemed a really peaceful and relaxed place.
Anyway, if you are planning to visit Youning Si, it might be wise to enquire first in Xining to see what the situation is like.