Ganzi to Kangding to Chengdu is a long journey. However, we have now done the route twice and both times were a real adventure.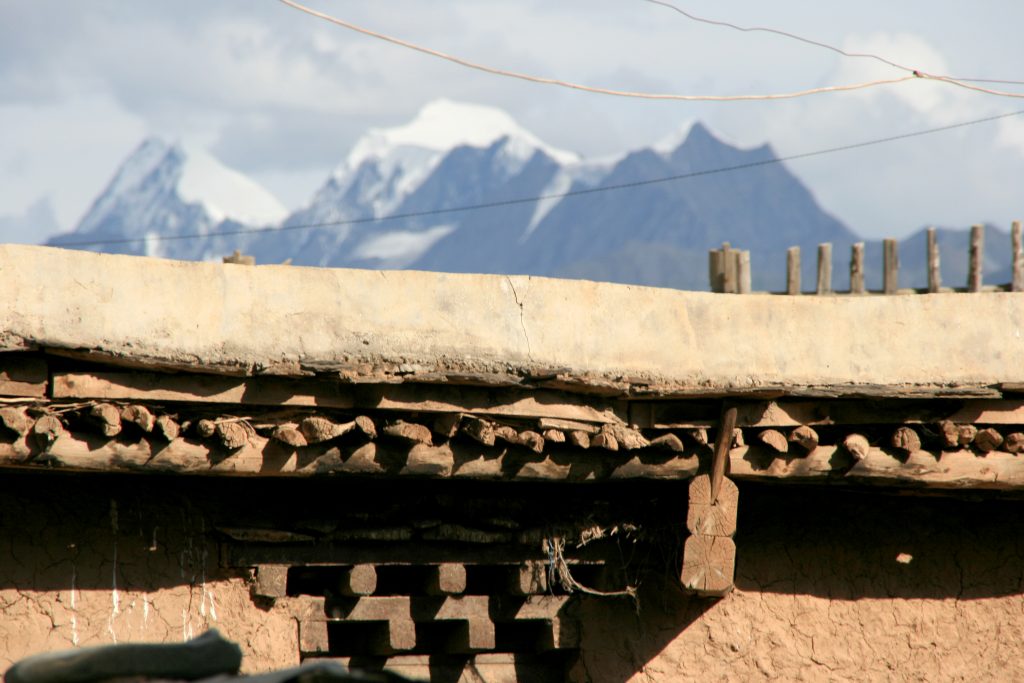 Altitude Sickness
Tired and groggy after a week of sleepless nights due to altitude sickness, I stumbled out of the hotel and we walked into the adjacent bus station.
We were taking the bus straight to Kangding as, apparently, Ma'erkang was closed to foreigners. Anyway, I don't think Margie would have put up much longer with my hallucinations and the incoherent gibberish that I was producing every night. At last, we were heading down and off the Tibetan plateau.
Ganzi to Kangding to Chengdu Five Years Before
Five years before, we had done the whole ride from Ganzi to Chengdu in 17 interminable hours on a smoke- filled bus, while witnessing at least 5 fatal accidents and nearly being involved in one ourselves. So, we had decided never to do it again. We thought that by breaking up the journey, it would be smoother and less painful; little did we know what had happened to the road.
Most roads in China have improved over the years, but the Chengdu-Tibet highway has actually got worse, for now at least.
Admittedly, this is mostly due to road works, but anyone taking this road over the next year is in for a horrendous and long drawn- out exercise of torture that adds about 5 hours to your journey.
Ganzi to Kangding to Chengdu Leaving Ganzi everything is fine
Leaving Ganzi everything is fine: the road is well-paved, traffic is scarce and the scenery is lovely.  In no time the bus rolls into Luohou's bus station; so far, so good. Unfortunately, the road begins to disintegrate close to the turn- off to Litang and its sorry state continues right up to Kangding.
The beautiful grasslands near Tagong looked more like a mud bath. Buses, lorries and private vehicles were all fighting for space on a surface that reminded one of a quagmire.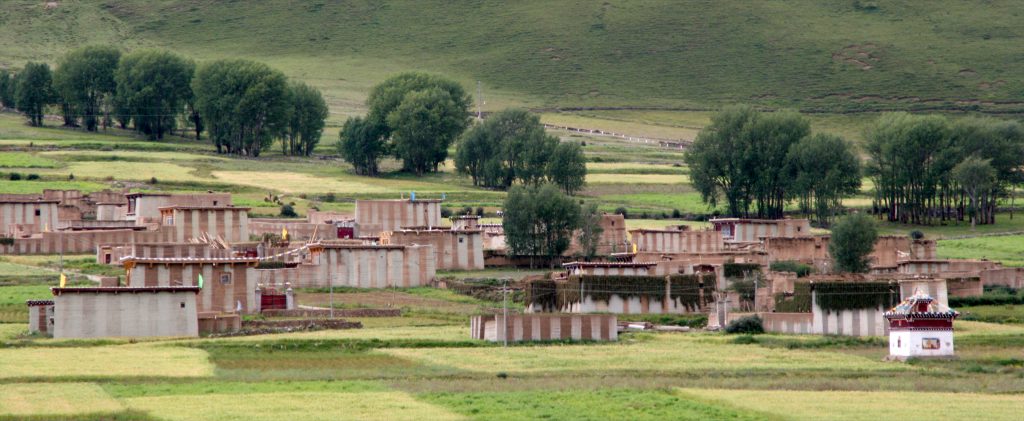 In fact, not all vehicles made it; their steaming clapped- out engines and forlorn- looking passengers lining the side of the road painted a grim picture in the pouring rain.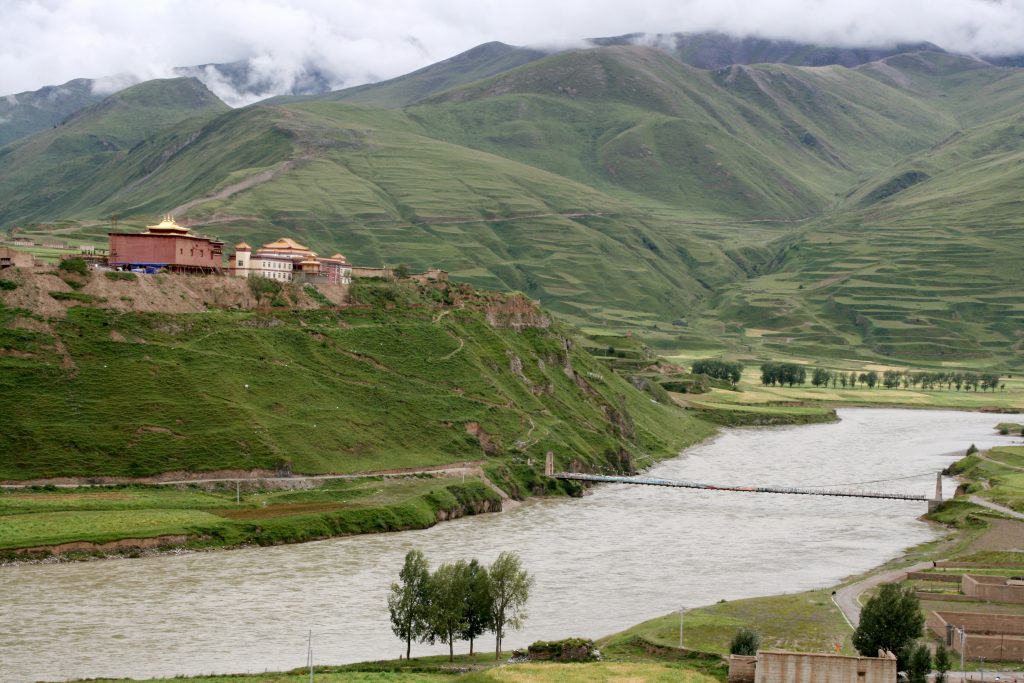 Stunning meadows, dotted with beautiful Tibetan farm houses
I remembered this area from 2004 as a vast expanse of stunning meadows, dotted with beautiful Tibetan farm houses; with all the on-going road works, broken asphalt and building materials scattered all over the place, it was more like a First World War battle field.
The town of Tagong itself seemed a lot more developed, but not in a bad way: we could see lots of new guesthouses, built in the traditional style, restaurants, little terraces, and a well-stocked shopping street running through.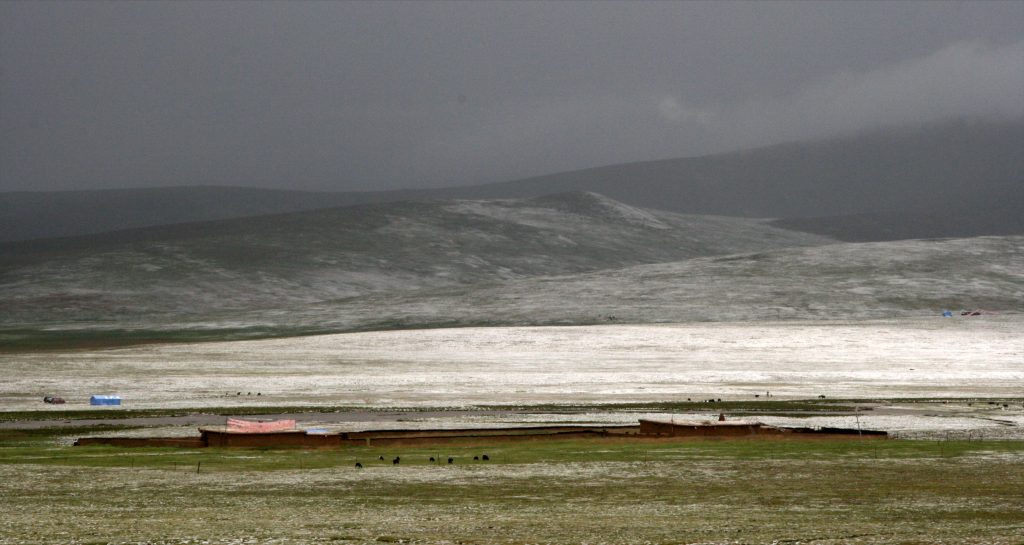 However, any lingering regret about not staying there was soon dispelled by the sight of a bedraggled little group of foreigners on horseback; riders and mounts looking equally drenched and sodden as they picked their way gingerly through the debris.
Before we got to Kangding there was one final hurdle; the final pass. The road was now so bad that the authorities were only allowing one-way traffic over the pass. Hundreds of vehicles were parked up behind a barrier, waiting for the signal to continue.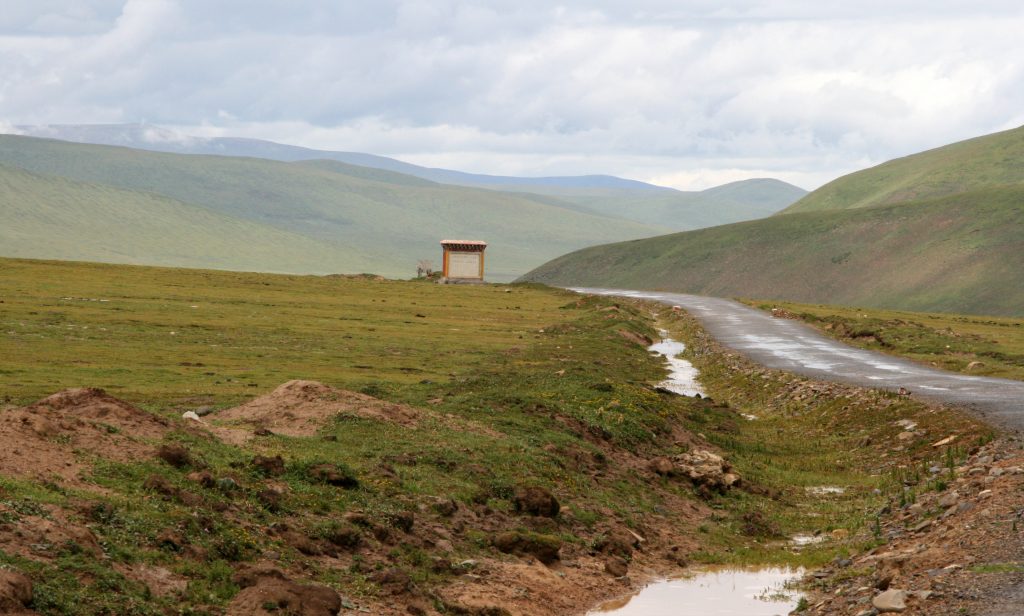 Snack stalls, billiard tables and tents had been set up in a carnivalesque atmosphere in order to entertain the trapped travellers. The toilet, an excrement splattered, wooden-slatted affair, behind a plastic curtain, was one of the vilest we've ever seen in China!!!! And you had to pay!
Mayhem Broke Out
Suddenly there was a shout, the barrier went up and all mayhem broke out. Drivers jumped behind their wheels, screams went out for passengers to board their buses, as everyone jostled for pole position. Size mattered, as smaller vehicles were cut off at every angle. Our driver used his skill to block and squeeze out all opposition. Two and half hours later we rolled into a dark and rain-sodden Kangding.
The journey, on a new, reasonably modern coach, eventually took 14 hours; four longer than in 2004 … taking into account that that was when our bus, a frail old banger with a water pipe sticking through its roof, the likes of which you rarely see in China these days, broke down 3 times.
Kangding – at least what little we saw of it this time – has changed beyond recognition. The smart new bus station is surrounded by a gaggle of new hotels and there's a real feeling of prosperity to the place. The hard frontier edge it used to have has given way to white tiles, clean streets and coloured lights. At least the weather hadn't changed: it was still raining. As we weren't lingering, we decided to stay in the first suitable hotel we saw outside the bus station; a welcoming little Tibetan-run place.
Leg Two: Kangding to Chengdu

The buses that link Kangding to Chengdu are now super luxurious and for once the weather was good. It is a spectacular journey through the mountains, looking down over gorgeous valleys still dotted with traditional Sichuan villages with their white walls and black roofs.
We caught a glimpse of the famous or infamous Luding Bridge: the site – at least in Chinese Communist lore – of a crucial victory that contributed to the success of the Long March. Or, as Jung Chang claims in her controversial book, 'Mao – The Unknown Story', a figment of the Communists' fertile imagination….
The tunnel that cuts through the mountain, avoiding the notorious Er Lang Shan pass, is fine but the same queues we had to endure in order to go through it in 2004, continue up to this day. We were lucky this time, as traffic from our direction had the right of way.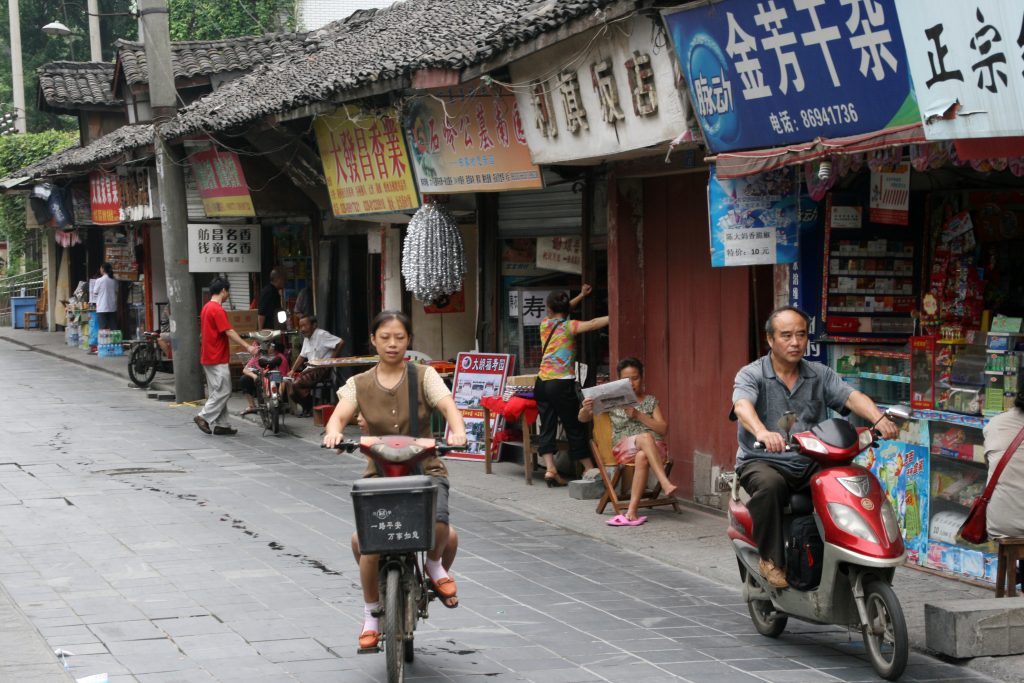 Thus, after a relatively comfortable 7- hour journey, we rolled into modern, bustling Chengdu. To top it all, our bus stopped at Xinanmen Bus station, right next to our old and all-time favourite, the Traffic Hotel… Suddenly, Yushu, Serxu and Manigango seemed a world away.
Practicalities:
In Kangding we stayed at the comfortable Tibetan- run Ka-Sa hotel right opposite the bus station for 140 Yuan. There are many cheaper options if you are staying longer – or more expensive ones if you fancy a bit of luxury.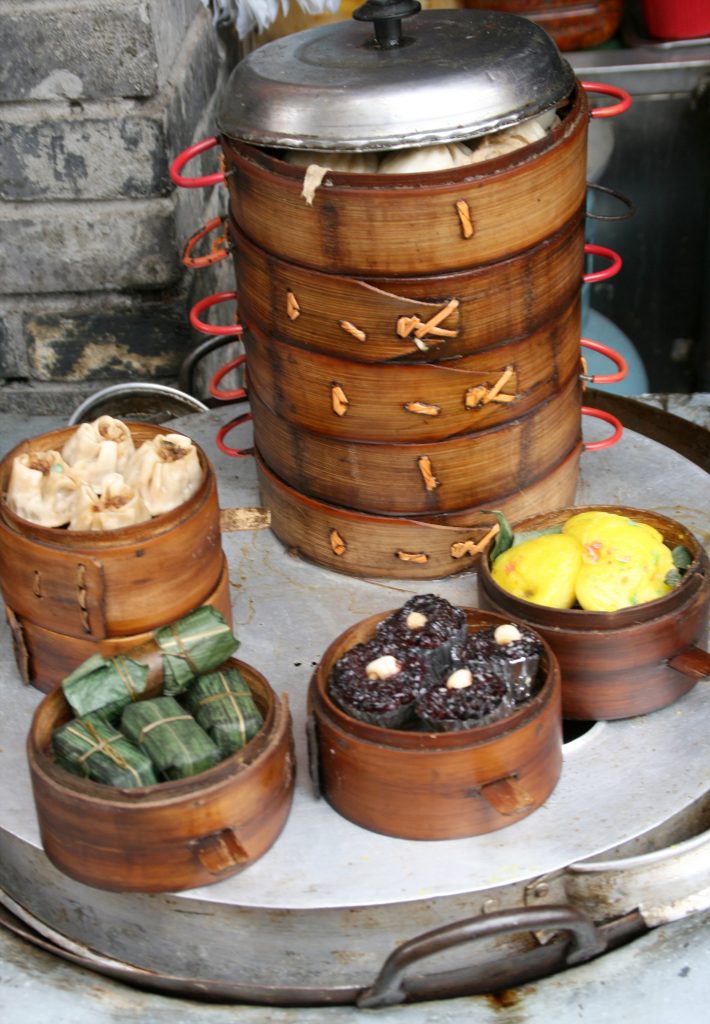 The restaurant scene in Kangding has improved. Only a few hundred meters from the bus station there are now lots of small family restaurants serving cheap and delicious Sichuan dishes.