HolaChina: Your Gateway to China
Thailand to China by Boat: This service has for the moment been discontinued. Our account is historical rather than travel advice.
Thailand to China by Boat is a once in a lifetime trip. Sailing up one of the remotest and most striking stretches of the Mekong River with Laos on the right and Myanmar (Burma) on the left is a great way to enter China. The trip takes about a day and a half and is (was) easy to organise.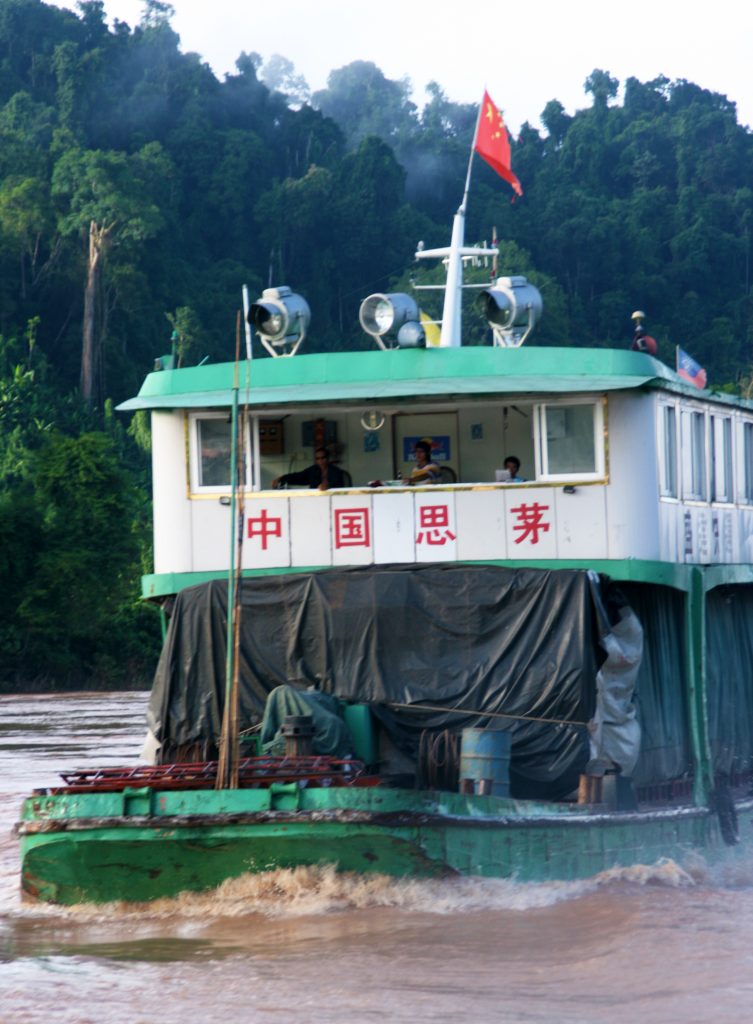 The Boat leaves the Northern Thai town of Chiang Saen on Mondays, Wednesdays and Fridays. Boats return to Thailand from the Chinese city of Jinghong on Tuesdays, Thursdays and Saturdays.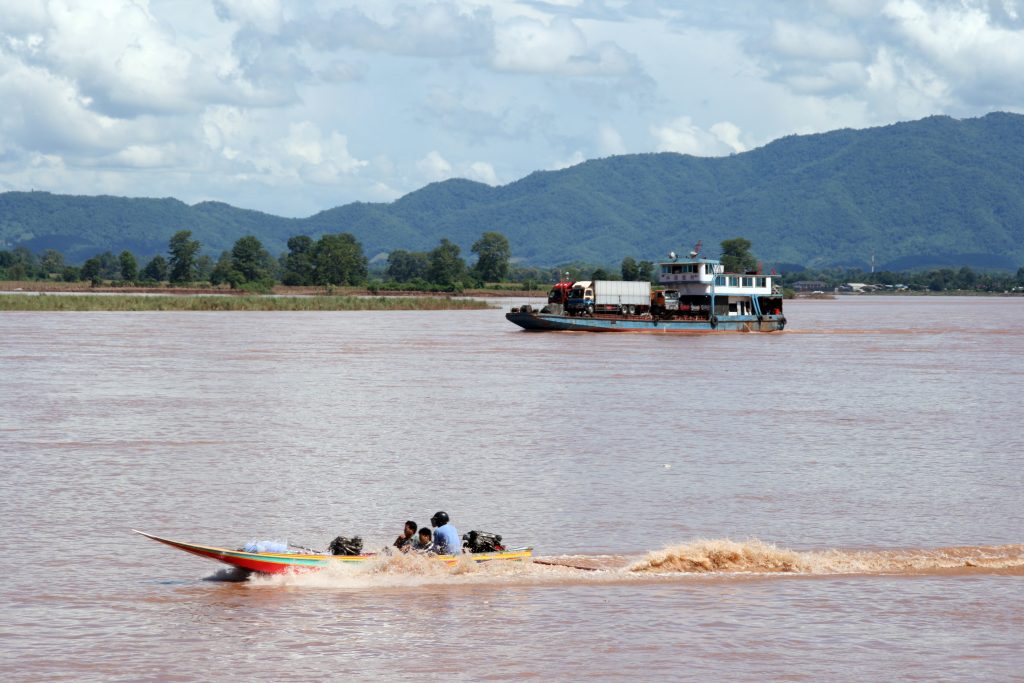 Thailand to China by Boat: Getting Tickets
We got our tickets by ringing Gin's Guest House ( 0 5365 0847 / 1023) in Chiang Saen in advance and making a reservation. You might be able to get your own tickets at the office of the Xishuangbanna Tianda Tourism and Shipping Company in Chiang Saen.
The office is by the Mekong, a little way South, down Th. Rimkhong, though the telephone number 0 5365 1136, quoted by Lonely Planet, was no longer in use .
Tickets cost 800 Yuan or 80 Euros. If you are paying in Thai Baht it works out at about 4.000 Baht depending on the fluctuating exchange rate.
Your passport has to be handed in to Thai immigration the day before you leave. This is due to the unsociable departure time of the boat at 4.30 a.m. An official fee of 300 Baht is paid to Thai immigration for working out of hours. It's 150 Baht if you don't want a receipt!
Your passport is returned to you on the boat. Apparently, at other times of the year when water levels are lower, the boat leaves later, around 6.00 am. Part of the year, the boat service is discontinued completely.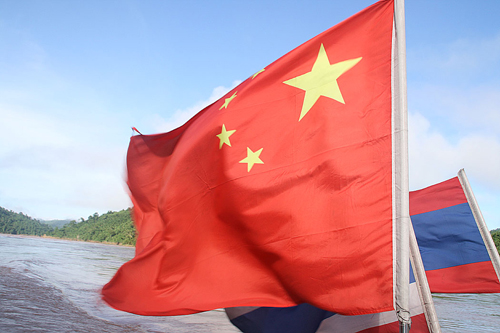 Once you have secured your passages, you can explore the attractions of sleepy and relaxed Chiang Saen.
It is worth spending a day or two exploring the ruins of an ancient Thai kingdom, or making an excursion into the Golden Triangle. If the weather is good, you can get a real Thai massage while watching the sunset over the Mekong. Follow your massage with a great meal, sitting on bamboo mats in front of the night stalls by the river. Bliss!
Thailand to China by Boat: Starting the Trip
The boat has the aspect of something you might play with in your bath tub, but it does float and goes at a good clip. It can seat 50 people, but fortunately there were only 15 of us. If it were full, it would be unbearably uncomfortable. The seats recline so much that any westerner would find their lanky legs pushed up to their chests.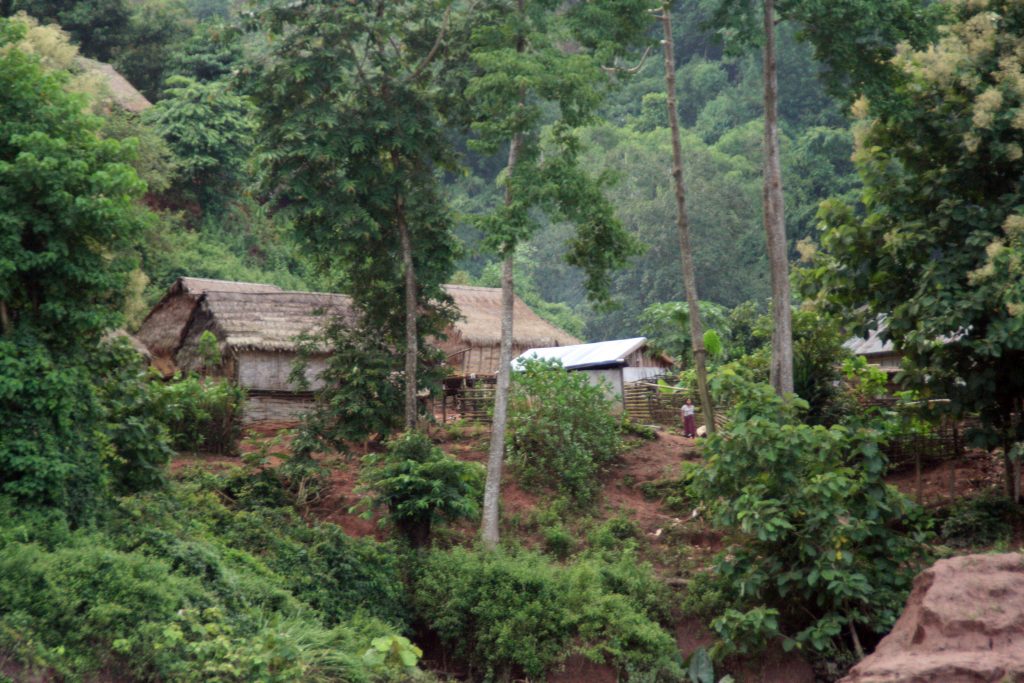 Apart from the indoor seating, there is a small deck to get some air and appreciate the views. The crew will oblige you to put on a flimsy life jacket before venturing out. Even if you haven´t brought any supplies, you won´t starve: you will be served some boiled eggs and a carton of Chinese milk ( if you dare) to start your trip. Lunch is also included, though it might be a good idea to bring some water.
The views are stunning most of the way: thick jungle on both sides tumbles down to the river, with the odd temple and thatched villages to break the intense greenery. Villagers can be seen canoeing and fishing, while children wave frantically at the boat.
The only town of any size is the Laotian Mekong town of Xiang Kok. However, the boat doesn't stop. The majority of the passengers are Chinese business people who have done the trip many times before. They mostly sleep during the journey, which means you will have the small deck to yourself.
Thailand to China by Boat: Overnighting in Guanlei
At around 17.30 / 18.00, the boat arrives at the Chinese immigration and Customs town of Guanlei, a ramshackle frontier town with a market, a few hotels and restaurants.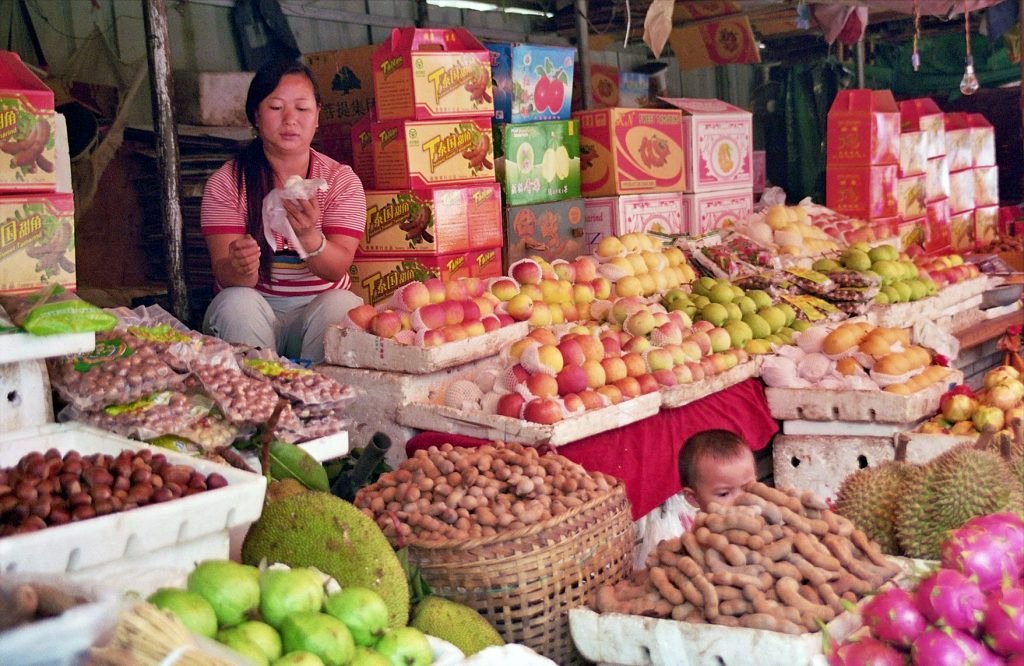 No matter what anyone in Thailand says about reaching Jinghong in one day, you are going to spend the night, courtesy of the boat company, in Guanlei, as the boat can´t sail in the dark. However, the reverse journey down stream from Jinghong to Chiang Saen can be done in a day.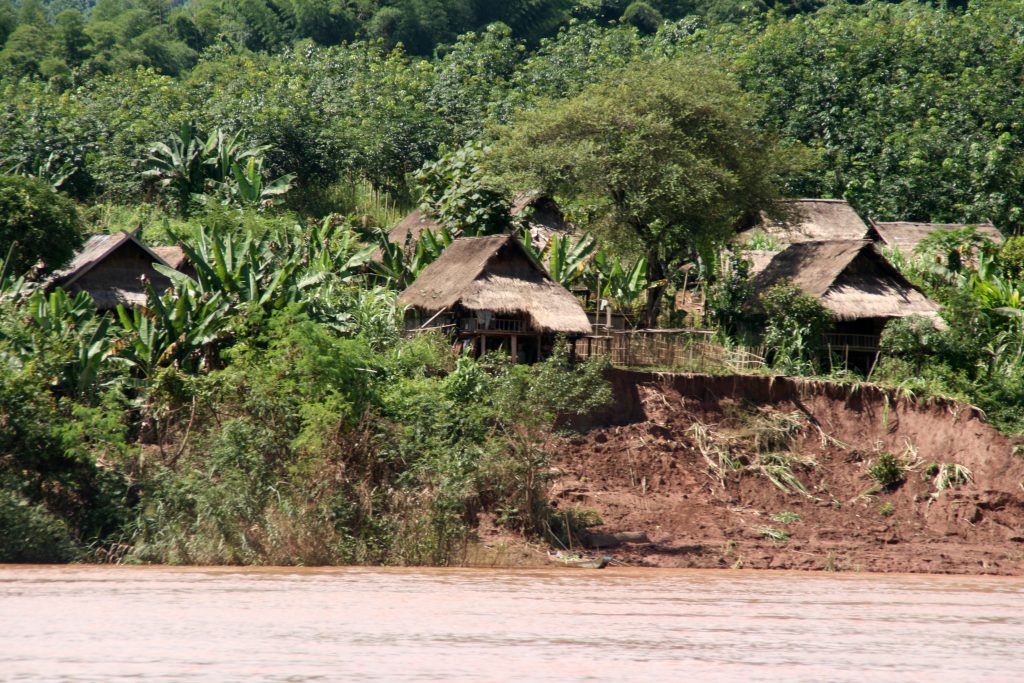 It's in Guanlei where your passport will be stamped and your luggage searched. We were given a full interrogation and search as we entered during the Olympic games. They were looking for unaccredited journalists. This will probable ease up now.
You will be put up, free of charge, at a hotel near Customs. The hotel is a typical cheap Chinese hotel with friendly staff, so- so rooms with dodgy plumbing and the town's main disco next door.
Guanlei has a Bank of China, which should presumably have an ATM, but there are no other money changing facilities. We were lucky enough to arrive with some Yuan left over from previous trips. The local restaurants are surprisingly good and cheap, with a wide selection of dishes, including vegetarian options, and cold beer.
Thailand to China by Boat: Guanlei to Jinghong
The boat was scheduled to leave at 7.00 am the next day, but that seemed to depend on the whims of the crew. We eventually left at 8.00, after they´d all reported back to work, sleepy-eyed and possibly hung-over.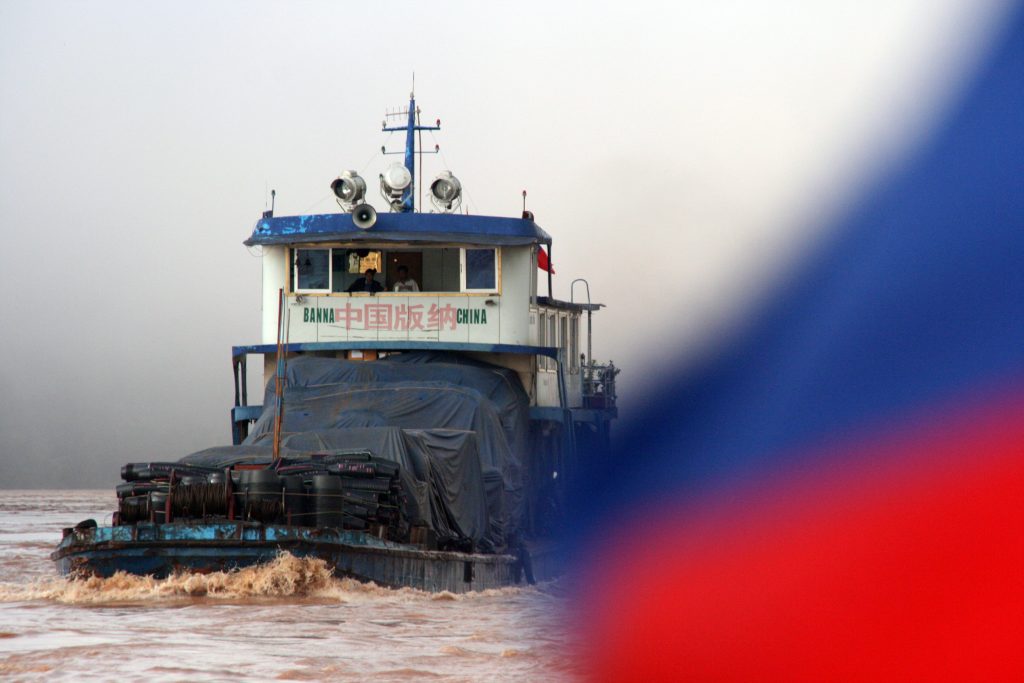 Don´t panic if you can´t find your boat, it doesn't necessarily leave from where you disembarked the day before. Try to follow other passengers you recognise from the boat. We found ours hidden away behind some of the larger Chinese freighters that ply the Mekong.
The boat pulls into Jinghong about 3 hours later. A taxi from the port to the centre of Jinghong costs 5 Yuan (50 cents Euro).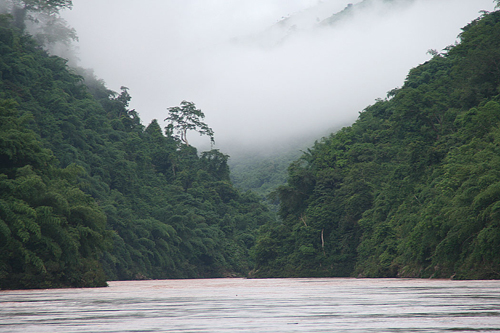 For more on Xishuangbanna and a close look at the Dai Minority go to:Holachina.com