This article was previously posted on our Webpage: holachina.com (not blog) in 2002
Xinjiang 新疆 China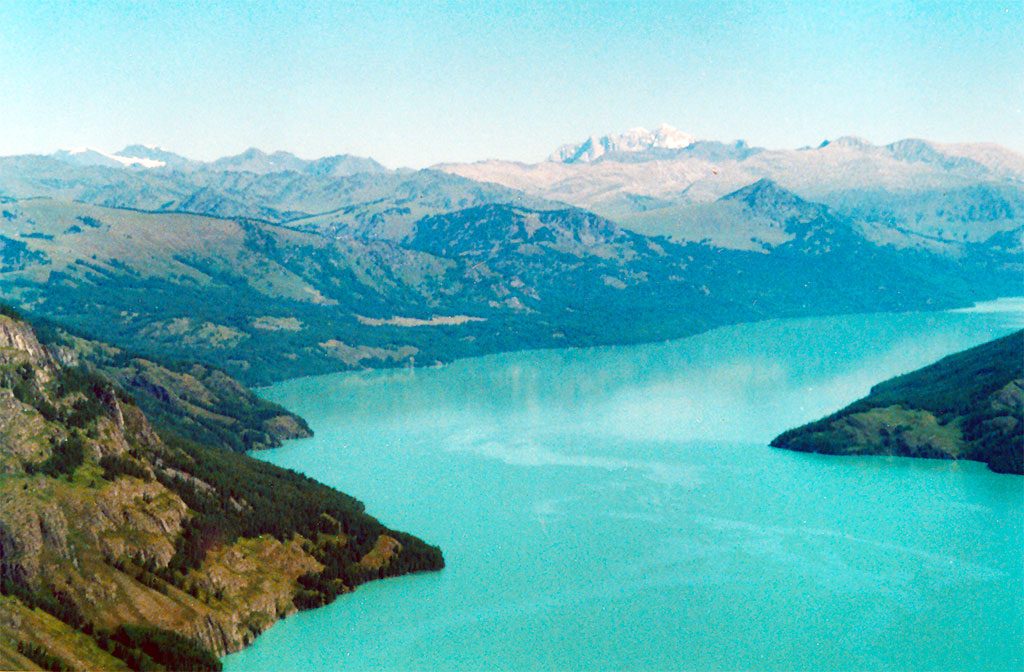 Update: You can no longer stay actually on the lake as we did in 2002. You have to stay at a tourist camp a few kilometers away or in a nearby village. Lake Hanas has in recent years become a huge domestic tourist destination especially in summer.
Getting to Lake Kanas
Lake Kanas / Ha na si hu 哈纳斯湖. A slightly more ambitious expedition will take you from Ürümqi to Hanasi Hu, or Lake Hanas, in the Altai region, close to the borders with Russia, Mongolia and Kazakhstan. In fact, the majority of the population in the region is Kazakh.
First, you need to take an overnight sleeper bus from Ürümqi's main bus station to Bu'erjin, the capital of the region. Most probably, taxi drivers will be waiting for you at the bus station, to arrange further transport up to the lake, as there was no public transport at that time (2002).
We got together with two other travellers and hired a jeep for about Y400. Before setting off, our helpful driver first took us to the Public Security Bureau (PSB), as foreigners still need a special permit to visit the area. In spite of what the CITS (China International Travel Service) in Ürümqi had been trying to tell us, this was an extremely painless operation lasting no more than 10 minutes.
Lake Kanas: Need a permit
After this, the actual ride to Lake Hanas took another 3 to 4 hours, due to bad road conditions and large scale construction works, meant to improve them.
Arrival at Lake Hanas is at the tourist camp, or settlement, that has developed at the lake front. Accommodation here is quite basic and your best bet is probably a Kazak yurt.
In the evenings around the yurts there is singing, dancing, drinking and plenty of barbecued meat on sticks.
Anyway, apart from the lack of creature comforts, the lake – which is of an incredible turquoise blue – and its surroundings are stunning.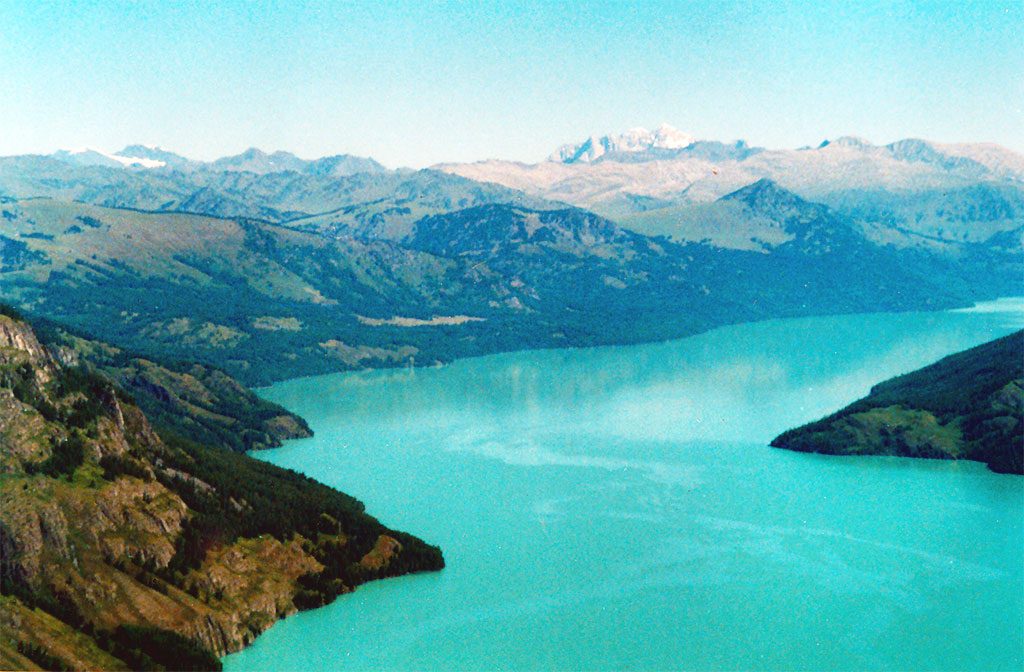 Lake Kanas / Ha na si hu 哈纳斯湖: Hiking
From the village, you can climb a peak near the lake, up to Guanyu Pavillion 观鱼亭 (2030m), from where there are spectacular views over the lake, the mountains, dark pine forests and grasslands。(There now appears to be a rather hastily built and untasteful new structure acting as a look out post). Pity! Sometimes beauty is in simplicity.
From the view point you can see the snow capped friendship Peak (Youyi Feng 友谊峰) in the distance. The part that rises up from Mongolian territory makes Friendship peak Mongolia's hightest mountain. Just two and a half kilometers beyond Friendship Peak is another peak, Mount Kuitun ( 奎屯山; Kuítún shān), which marks the international boundary between China, Russia and Mongolia.
There are plenty of other easy day hikes that you can take through the grasslands, stopping off at some of the yurts that sell refreshments. Or, if you prefer, you can hire a horse for a day or half-day. The common sight of nomads herding flocks of sheep and Bactrian camels provides a genuine pastoral charm that's difficult to replicate in the rest of China.
It is also possible to make excursions to other valleys and villages further afield, but you will have to hire a car and driver.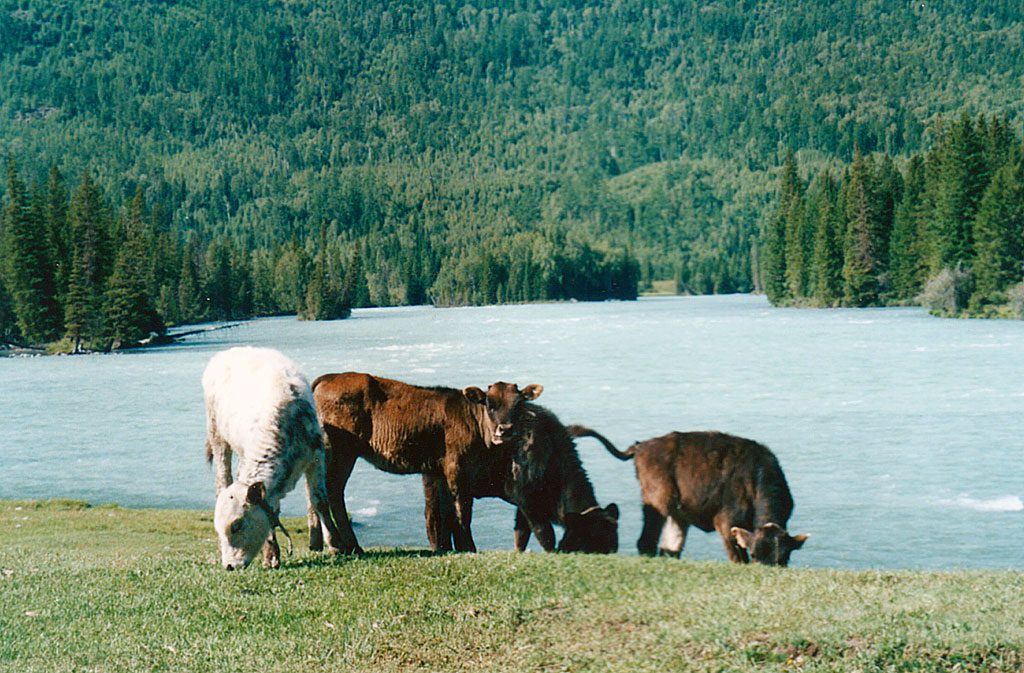 Additionally, you may need a permit for some of these places, so take this into account when applying in Bu'erjin. The scenery in the neighbouring valley of Hemu Hanas 和木, and around the stone village of Bai Kaba is said to be particularly stunning.
Hanas practicalities:
Back in 2002 the entrance ticket (men piao 门票) cost a steep 100 yuan and that was when one euro got you 10 yuan. Be assured that the entrance ticket costs a lot more now.
Eating and Sleeping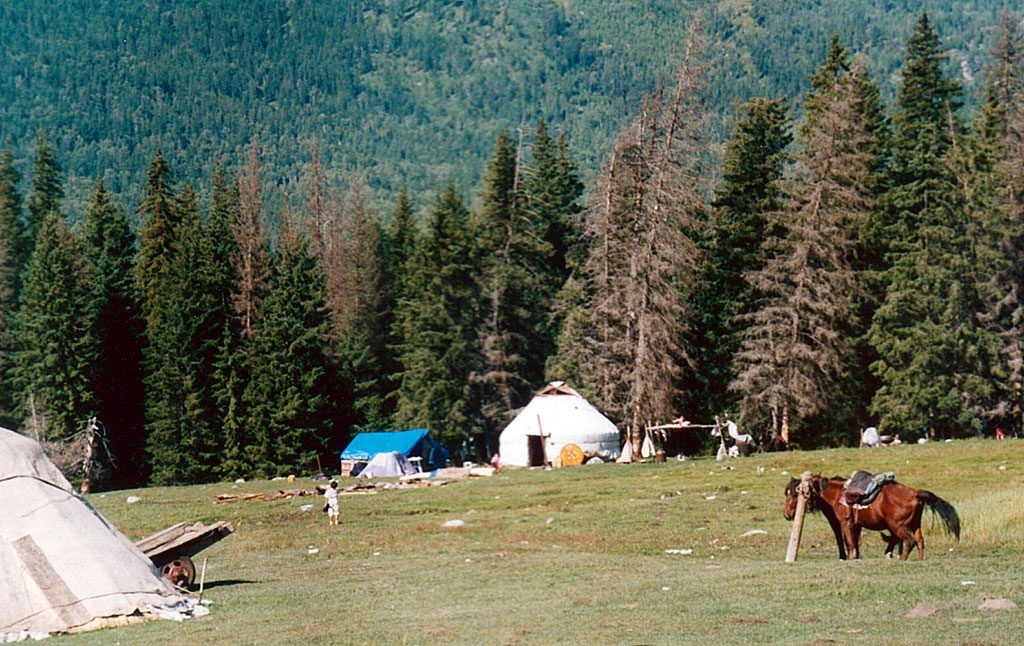 The settlement that has sprung up in the lake area is quite chaotic: it's a mixture of yurts, tourist hotels, guest houses and cabins, spread around a couple of meadows and muddy lanes. (See above for more recent info).
In spite of the increasing influx of tourists, especially since the construction of a nearby landing strip for small planes, facilities for tourists have not really kept up.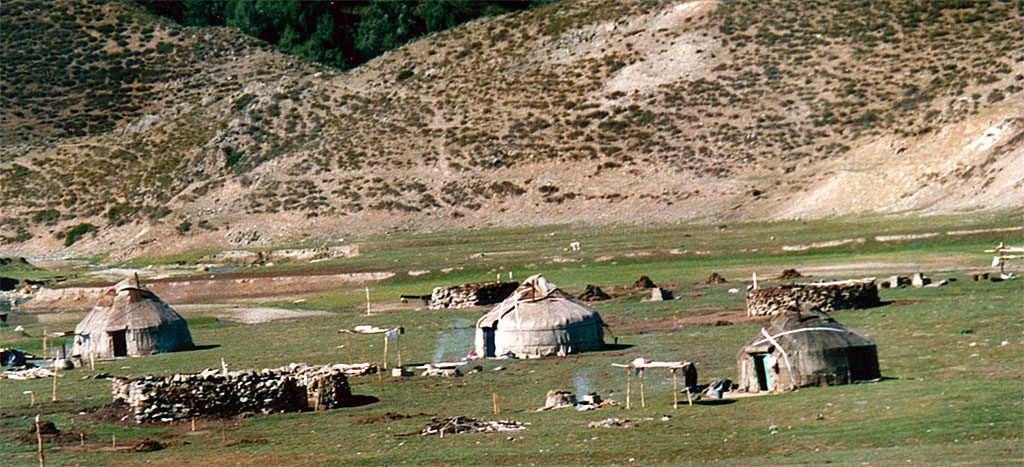 Accommodation
The yurts and many of the guesthouses don't have any toilet or washing facilities, and the whole village has one large block of (unlit) public toilets, extremely hard to find your way around in after dark, especially since there are no street lights either. (This has now changed)
When we got there, we were told that foreigners were not allowed to stay in yurts (officially) and that we had to find a place with permission to take foreign guests. However, all the decent-looking places were full and we had no other option, but to stay at the actual PSB- run guesthouse! (Nothing unusual about that; in China it is quite normal for members of the armed forces to be involved in business and other lucrative schemes).
There we paid around Y180 – after protracted haggling with a young soldier – for a bare room, no washing facilities except for a cold tap outside, and an outdoor latrine. We were however, right on the lake.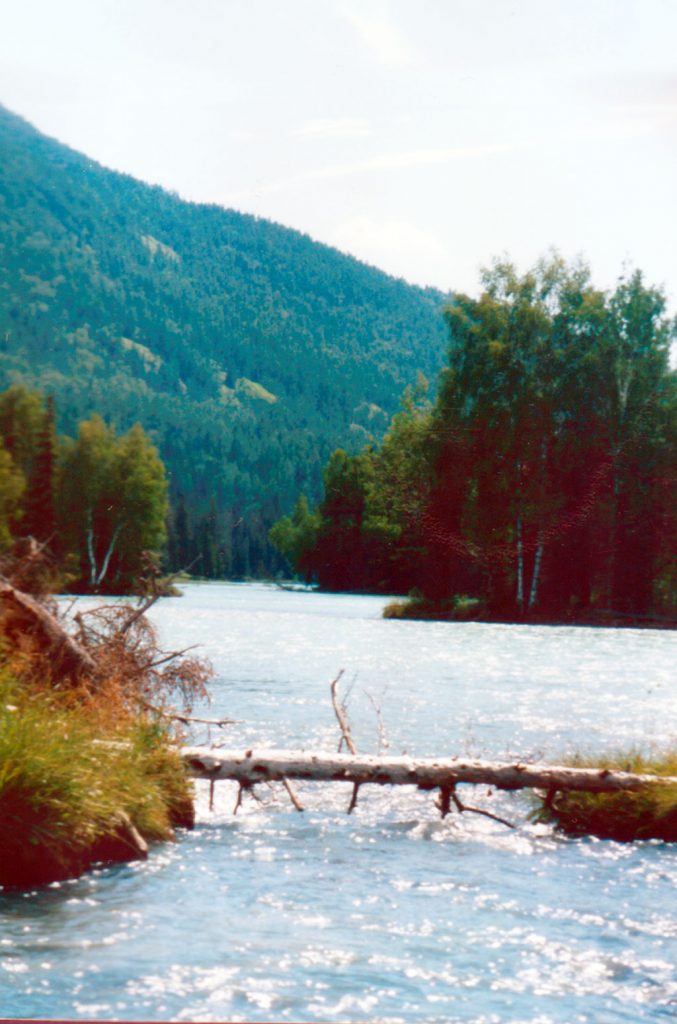 If you prefer a bit more comfort, your best bet is probably to visit either the CITS or a private travel agency in Ürümqi and book a hotel through them, though they will probably want to sell you a complete tour.
Transport
Transport: to get back to Ürümqi, you have to make arrangements with one of the jeeps or taxis (most of them have business cards and mobile phones these days) to pick you up in the morning and take you down to Bu'erjin in time for the sleeper bus. There are several, but most of them leave in the late afternoon.