Tuesday, September 10, 2002, Bus 'Mafan', or bloody hassle!
It wasn't as easy as we had thought. Having paid 200 yuan for the Gansu Travel Insurance, a worthless piece of paper that does nothing for the hapless traveller, but protects the bus company in case you are injured or killed on one of their buses, a possibility that cannot be excluded, given some of the driving and conditions on the roads, we expected to be sold a ticket and board the bus to Pingliang. Our final destination being the Taoist mountain of Kongtong Shan.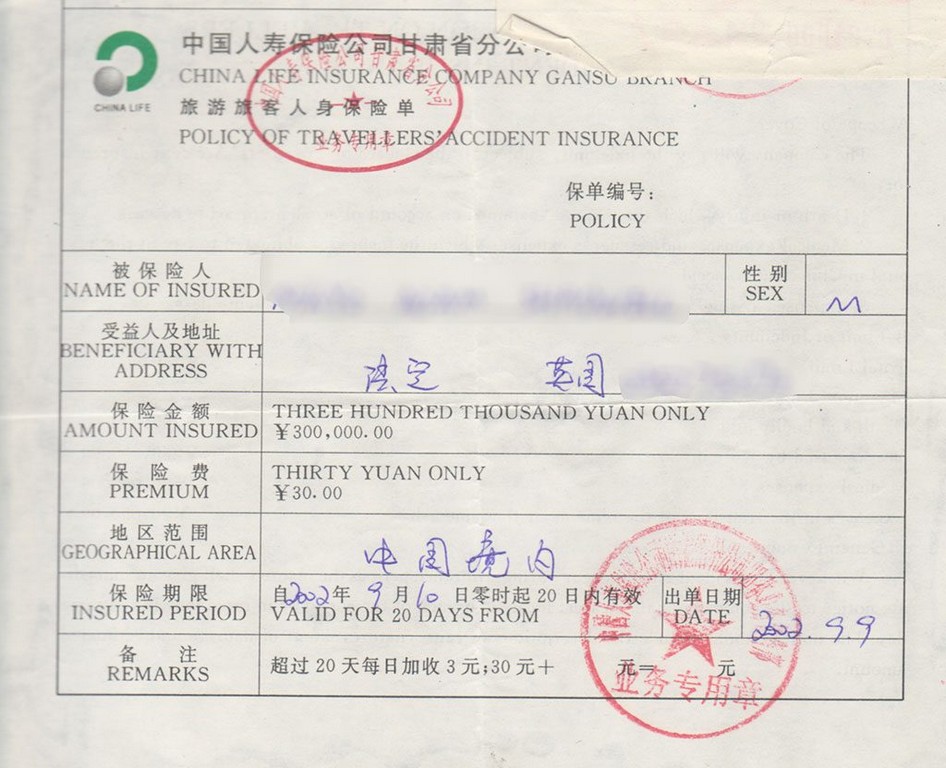 Adam had seen on the departures board that a bus was leaving at 11.20, so he strolled over to the window, insurance paper in hand, to purchase two tickets. To our amazement, he was told by the rude attendant that there were meiyou (no) buses to Pinglian, ever, and that we had to take the train. Disbelieving, we went outside, to the departures area where we identified the actual bus and checked with the driver and conductor, who both confirmed that this was indeed the bus to Pingliang and that it was leaving at 11.20, but that we had to buy a ticket at the ticket office.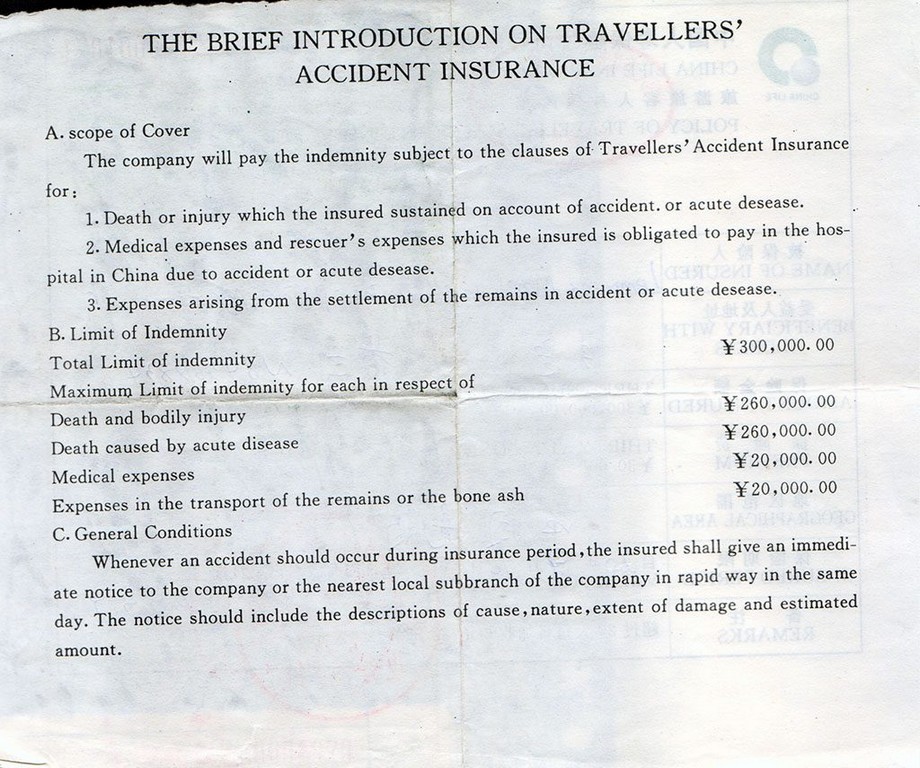 Round two: we returned to the office, choosing a different window, and asked for 2 tickets again. The second attendant just waved her hand at us in a dismissive manner and said meiyou baoxian (no insurance). So that was the problem? Triumphantly, Adam pulled out the insurance paper and placed it in front of her. Without even looking at it she just repeated meiyou and turned to the customers behind us.
Though Adam insisted that our insurance was in order, she just blanked us, as if we didn't exist. And here began one of those episodes that occasionally can drive China travellers to despair: we refused to budge, she refused to look at us, or our insurance. After a stand-off of 2 or 3 minutes, she pulled down the shutter and moved away. We tried two more ticket sellers, but met with the same response.
Eventually, we decided to just board the bus. We took two seats and waited. The conductor wanted to take us and was willing to purchase two tickets on our behalf. Unfortunately, an inspector prevented her from doing so. By now it was 11.20 and the driver was anxious to leave. However, knowing that we were in the right, we refused to get off. It was an uncomfortable situation for all, but we held our ground, locked in a ridiculous battle of wills.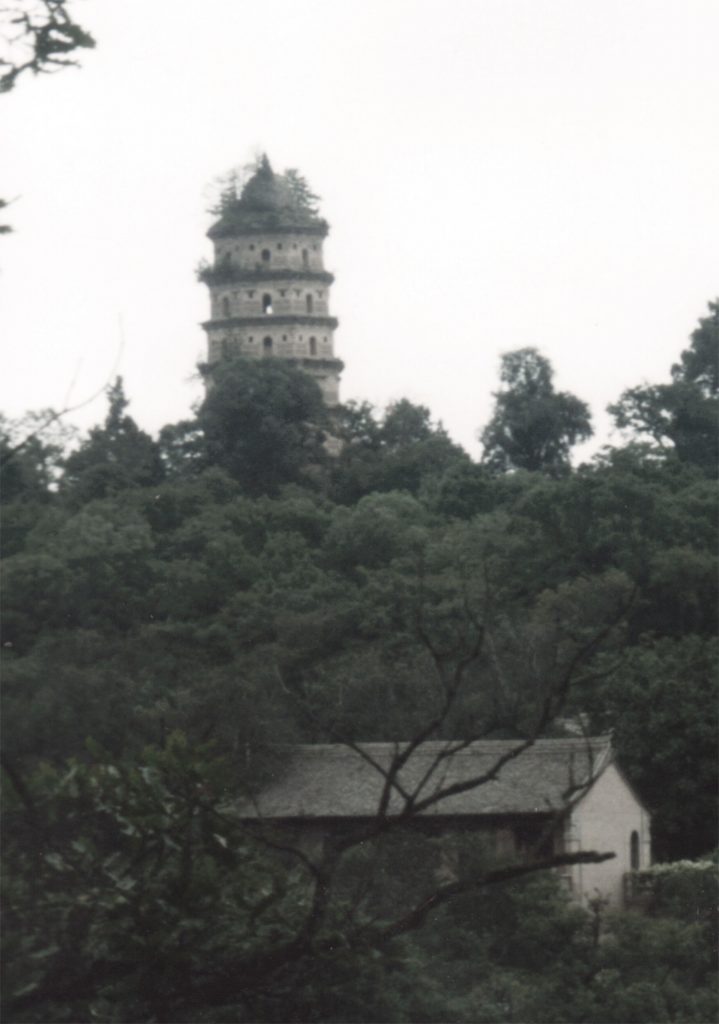 As a last resort, Adam decided to appeal to the PSB, the security police. Leaving me on the bus, he went to the PSB desk inside the bus station. A friendly officer told him that he needed insurance to travel in Gansu province. Patiently, he again produced our insurance papers. Again, without looking at the papers, the officer told Adam to follow him to a travel agent's next to the bus station. The agent pulled out some forms for us to fill in and said the insurance would cost 200 Yuan.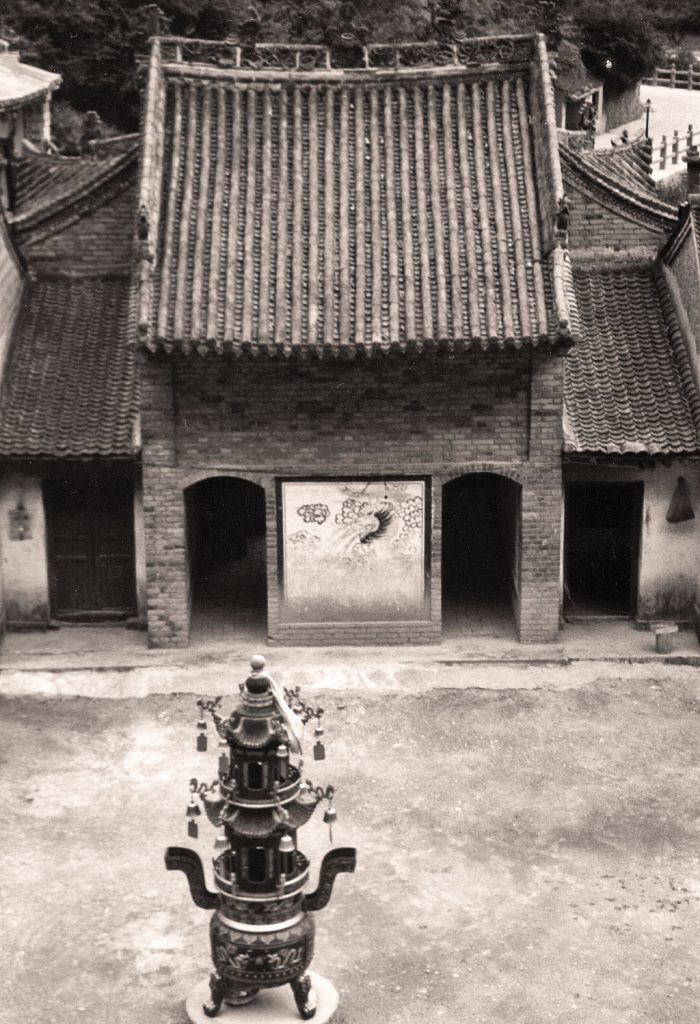 Totally exasperated Adam showed our papers again and, at long last, someone actually bothered to look at them! 'But you already have travel insurance!' the surprised travel agent exclaimed, comparing the two forms. Back to the station Adam went, victoriously, accompanied by the PSB officer. He marched up to the same ticket seller, who had previously spurned his insurance papers. This time she merely smiled sheepishly and quickly sold him two tickets. Then we were off!