The Route of 2011:
Stage 1: by Adam
One Day in Hohhot 呼和浩特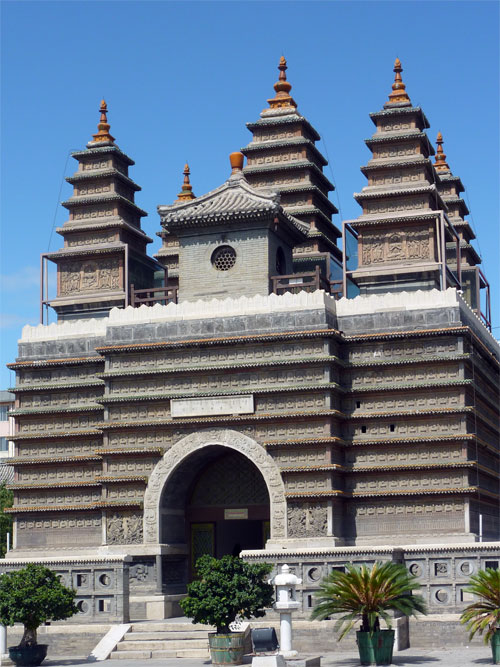 Our train from Ulan Bator arrived at midnight, much later than expected due to problems changing the bogeys at the Mongolian / Chinese border. We stumbled onto the concourse of Hohhot station and made our way into the city, only to find that none of our preferred hotels had any rooms. Our two Singaporean fellow travellers from the train (an IT specialist and an engineer) who had tagged along with us found to their dismay that there was nowhere to change money, nobody accepted dollars, and their credit cards didn't work in the ATM's. In other words, China is not quite on a par with Singapore (or even Mongolia) yet.
Eventually, some friendly locals pointed us towards a rather seedy street near the train station where we managed to find a cheap room in an equally seedy hotel. Our room came with a fag- stained carpet, an electric poker table and various phone calls from ladies offering their massage services (anmo xiaojie).  We had to lend our Singaporean friends the money for their room and went almost straight to bed, feeling quite despondent. Fortunately, at least the breakfast the next morning was decent.
What to do in Hohhot in one day