Cizhong 茨中

Village of Wine
 And is it still there?
The Journey
31/8/2007
Cizhong 茨中 Yunnan. The Road from Feilai Si near Deqin winds its way to the bottom of the Langcang Valley (Mekong River Valley) in a series of dramatic hairpin bends. On the right the mystical mountain of Meili Xueshan teases and torments the traveller with rare glimpses of its summit and glaciers in a game of hide and seek in the monsoon summer months.
For one second it's there in all its majestic glory and then the next it's gone, hidden behind swirling clouds or an impenetrable mist.
As the road reaches the river at the bottom of the valley, the barren rock faces on the left that threatened to come crashing down on our puny vehicle give way to fertile green fields dotted by white villages and prayer flags.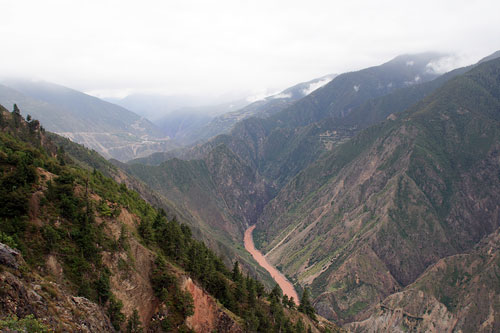 Welcome to one of the most romantic places in China; the tiny village of Cizhong in China's South West Yunnan province.
The Village
While there are many other beautiful villages in the area, Cizhong stands out because of the lovely Catholic church that dominates the centre of the village and its surrounding vineyards.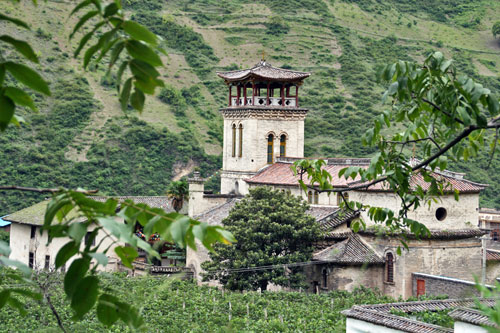 The church was built by French missionaries nearly Continue reading "Cizhong 茨中 Yunnan"