Maijishan 麦积山
Haystack Mountain:
Tianshui 天水  Gansu Province 甘肃省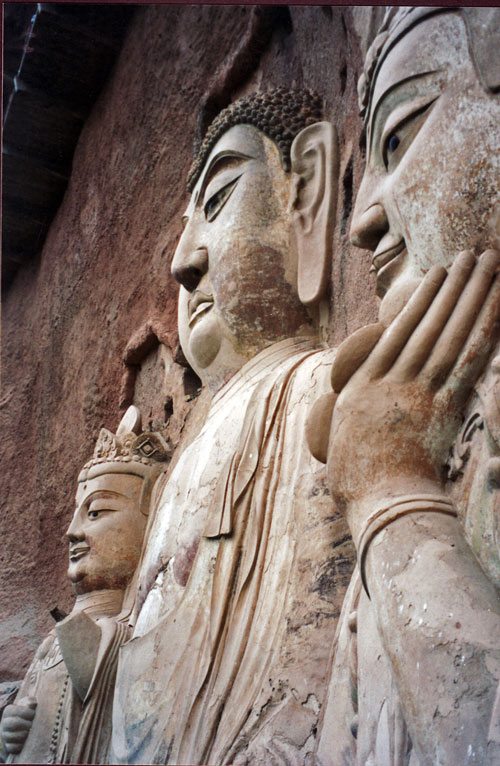 Maijishan 麦积山 Haystack Mountain Gansu Province. There is nothing quite like Maijishan 麦积山 in China. The bizarre, haystack shaped mountain rises majestically up over a subtropical zone of greenery and rivers.  Other Buddhist sites might have enormous statues or high ceiling-ed painted caves, but the views they offer are often more restrictive and it may be difficult to get up close, due to barriers or hordes of visitors.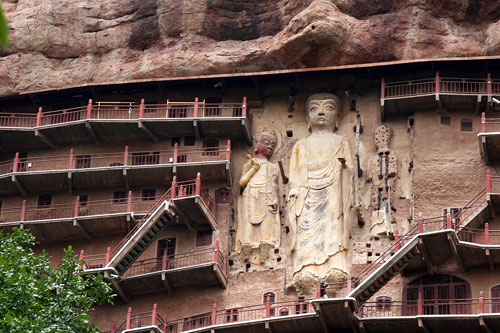 At Maijishan 麦积山, the cave art and statues are right in your face and you can almost touch them, though you mustn't, of course!  And, in addition, there is the mountain itself: a honeycomb of caves and statues reached by climbing up a snakes and ladder board of incredible staircases that cling precariously to the side of the mountain.
The first Chinese character of Maijishan, "mai" (麦), means wheat or grain resulting in the mountain being called Haystack Mountain, because of its uncanny resemblance to the Continue reading "Maijishan: Haystack Mountain"