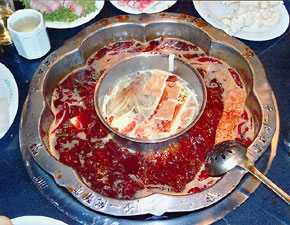 Huo Guo, the fiery hot pot from Sichuan and Chongqing, is undoubtedly one of those great culinary experiences you should try when you visit China. It's not a meal to have on your own, but something to share and savour in the company of friends. I've found that between 4 – 6 diners is about the perfect number, but on many occasions it's simply a case of 'the more the merrier'.
What exactly is a Huoguo?
A Huoguo is a giant pot of boiling broth….
For more got to: HolaChina: Your Gateway to China