ON THE RAILROAD: Lhasa 拉萨 – Beijing 北京
---
Thursday, September 20, 2007, on the famous train at last!
5.45: Our alarm goes off at this barbaric hour, so that we can finish our monster packing, trying to stuff all our Tibet souvenirs into our backpacks, which are straining at the seams.
6.50: Since Lhasa, like the whole of China, is run on Beijing time, it's still dark when we leave the hotel and go looking for a taxi. Even so, we can dimly make out the silhouettes of the pilgrims, as they quietly make their way past us, turning their prayer wheels and softly murmuring sacred mantras, headed for the Barkhor Circuit.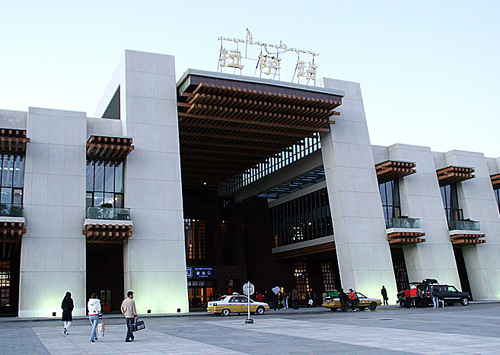 7.15: The mammoth station is virtually deserted at this time, as the first passengers are only just beginning to arrive. We are let into a huge marble hall with shiny floors and high ceilings, but nothing inside: no shops, no cafeteria or restaurants. There is nothing to do but sit in the waiting room, instructed and lectured by uniformed staff with megaphones who tell us not to put luggage on the seats, not to smoke, to fill in our boarding cards, etc. etc.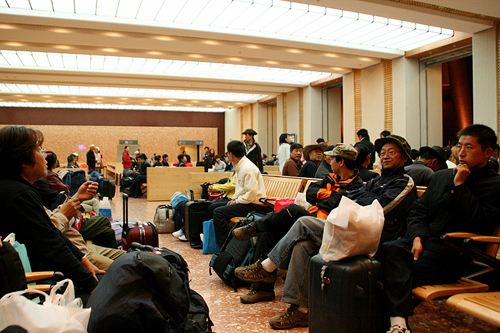 7.50: We are told to line up and marched onto the train. Continue reading "ON THE RAILROAD: Lhasa拉萨-Beijing北京"