(张掖丹霞地貌)
For more on Zhangye and around click here: Zhangye / Mati Si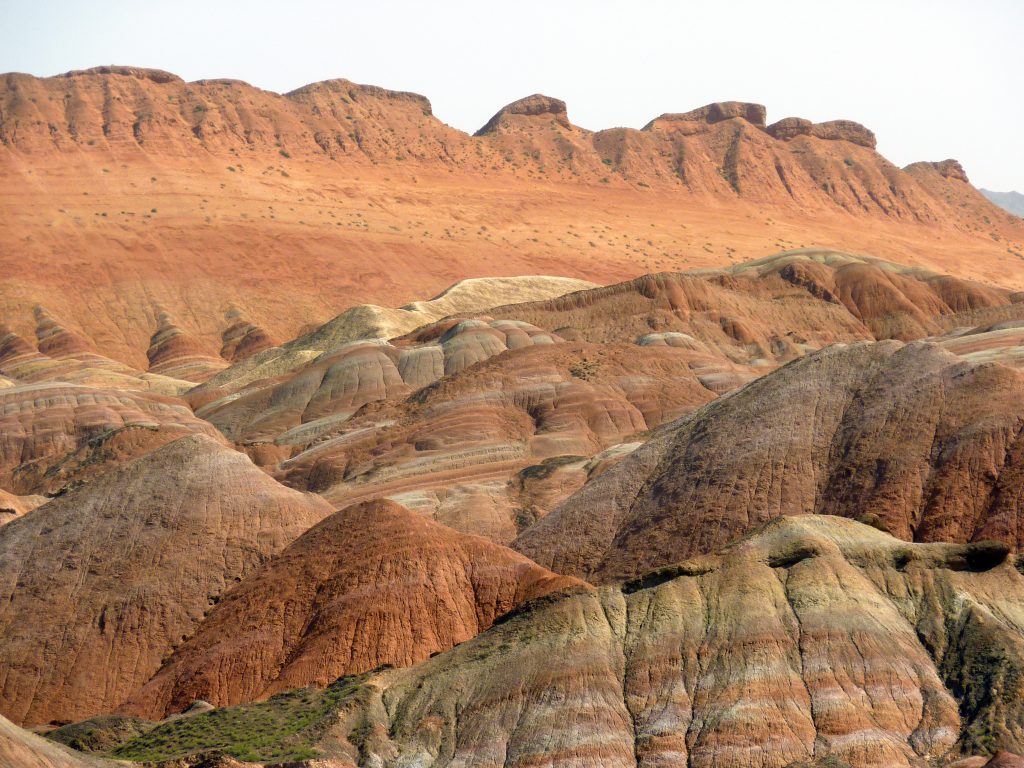 Zhangye Danxia Landforms Geology Park (张掖丹霞地貌) Is now firmly on the must see list in Gansu province. When we visited back in 2001 it was still under contruction and not a single tourist was there. I must admit that when I see recent photos of the Danxia Rocks it looks as if a coat of paint has been added. Yes they were colourful but not that colourful. Or is it photoshop?
Zhangye Danxia Landforms Geology Park: A great day trip from Zhangye
On our last day (in Zhangye), we decided to visit this newly developed geo-park, a scenic area of multi-coloured rocks, which has been put on the map by Zhang Yimou 张艺谋 who shot (part of) his film San Qiang Pai An Jing Qi 三枪拍案惊奇 here. This film, which is known by the titles A Woman, A Gun And A Noodle Shop 三枪拍案惊奇, as well as A Simple Noodle Story, is Zhang's personal take on the Coen brothers debut film Blood Simple.
The geology park is about 40 kms, or an hour's drive from Zhangye, in the opposite direction from Mati Si.
We are told to get on a bus, and after a short drive we are let off at a viewing platform, from where we gaze at the amazing scenery.
The landscape is positively lunar, or something out of a sci-fi pic: we are surrounded by row after row of reddish rock formations, streaked with pink, white, yellow, grey and green.
Some of these patterns are so regular, with lines running along the mountain sides for hundreds of metres, that we jokingly suggest they must have been painted on.
Zhangye Danxia Landforms Geology Park: Zhang Yimou Film Set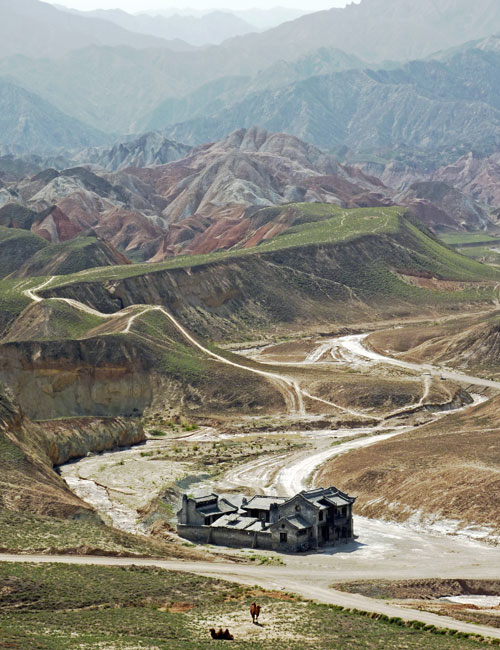 After this first stop, we are picked up by another bus and then another, making our way around the park. Highlights include views of the grey-stone tea-house, imported brick by brick for Zhang Yimou's film, or the lone tree with its splendid, autumnal leaves that stands out amid all this barrenness.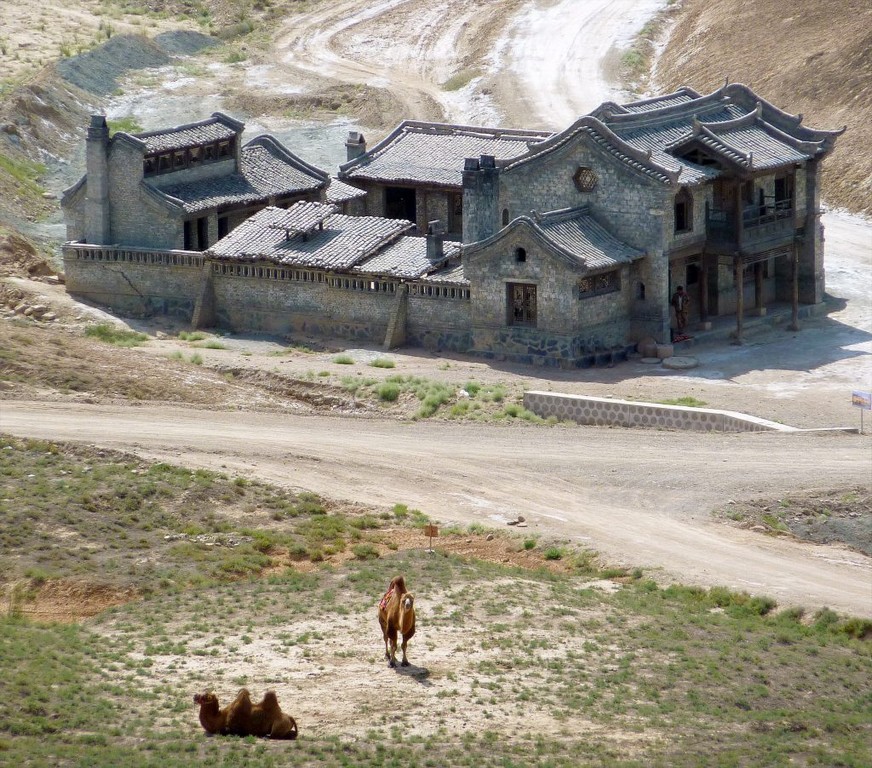 Unfortunately, the tree, like the tea-house, is a fake; a plastic remnant of an advertising photo shoot…
Danxia Practicalities:
Tickets to the park cost 60 Yuan, including the bus fee.
At the time of our visit, the park was nowhere near finished; many roads, viewpoints and a kind of hanging bridge were still under construction. However, the park authorities were clearly doing their best to allow visitors to visit as many areas as possible.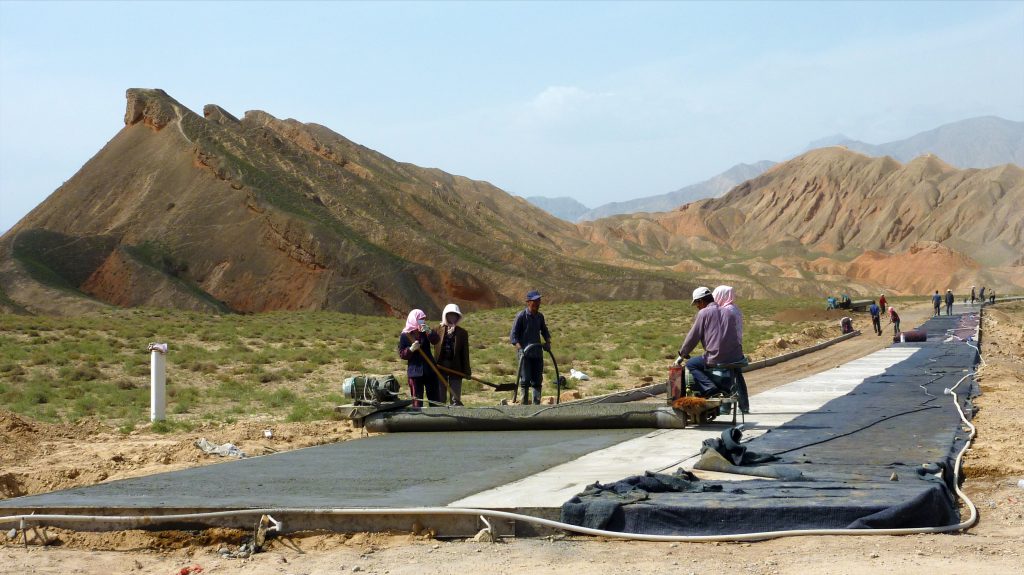 Getting there and away:
Apparently there are buses from Zhangye's West bus station. Alternatively, you could hire a taxi for half a day, for about 150 Yuan.