From Tunbao we took a three-wheeler up to Tiantai Shan 天台山 , to visit the Wulong Si 伍龙寺. It would make a lovely walk, but at the time it was raining and almost 5.00 p.m (closing time).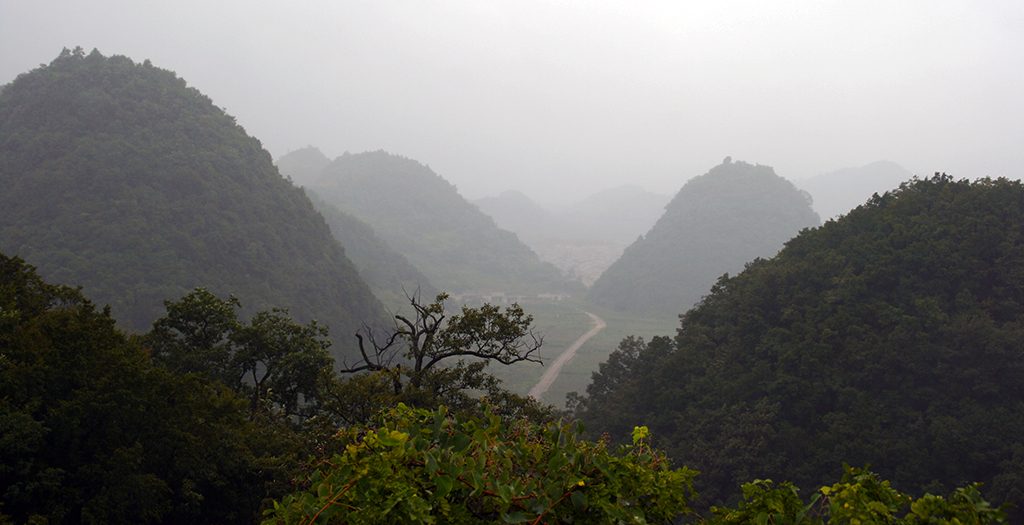 From the parking lot it takes a mere 10 minutes to climb up to the grey-stone Wulong Si, through thick forest, often shrouded in mist, passing a mysterious ancient tree with lots of red threads tied to it.
The temple's location is impressive, perched on top of the mountain with a sheer drop on one side. It is said to have been built by Wu Sangui, the Ming general responsible for letting the Manchu armies through the Great Wall, thus allowing them to establish the Qing dynasty.
Wu Sangui later rebelled against the Qing and set up his own dynasty, the Zhou dynasty (1678 – 1681),  in the South-west of China, which collapsed soon after his death. The temple is small but full of character, with some atmospheric halls supported by thick red pillars and some more Dixi masks on display.
We were the last and only people around and it would have been a great place to spend more time.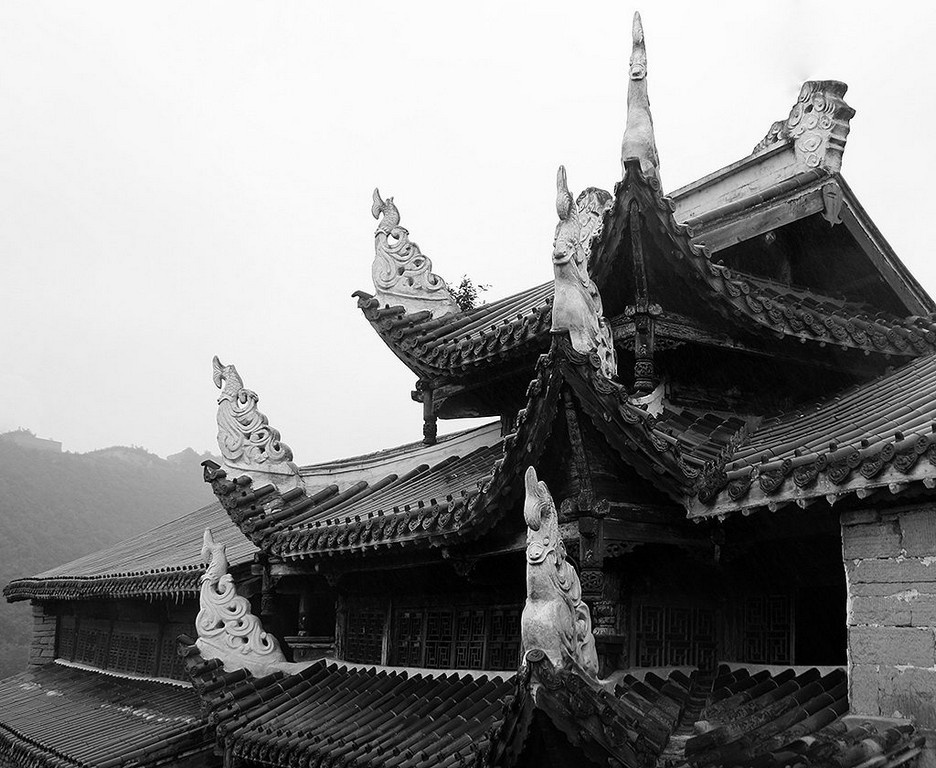 How to visit: Walk or take a three wheel bike from Tunbao village.
Practicalities: Getting to Tunbao Village from Anshun
Buses leave regularly from Anshun's main bus station to Tianlong. It takes around 45 minutes, up to an hour, depending on the route they take.
Food and Accommodation:
There were a number of restaurants serving local dishes and a few small inns (kèzhàn).