The Route of 2011, Stage 2: by Adam
Shapotou  沙坡头: Where Walt Disney meets Lawrence of Arabia
For more on Zhongwei and around click below:
Arriving in Shapotou
There is something unreal about Shapotou沙坡头.  It should be, and probably once was, a remote outpost. Geographically, it is still a place of stark contrasts, where the harsh sands of the Tengger Desert are halted by irrigated fields; where lush green is separated from sparkling yellow by a dramatic bend in the Yellow river; and all of this comes with remnants of the Great Wall for added lustre.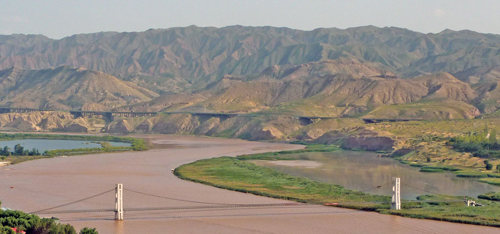 It sounds like something straight out of Indiana Jones. That is, until you arrive at the massive tourist reception center and ticket office and then realize you´ve landed in China's number one desert tourist hot spot where Walt Disney meets Lawrence of Arabia.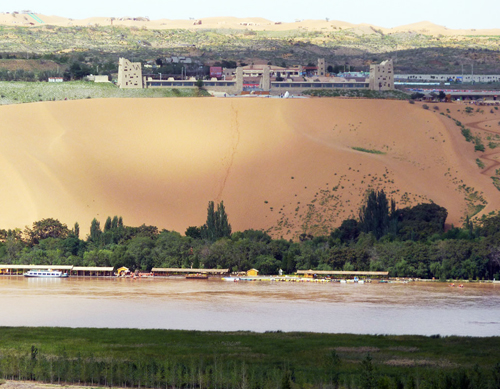 As you pass through the computerized turnstile you'll need to take a deep breath and allow a few moments for your brain to assimilate the Continue reading "Zhongwei and Around: Shapotou 沙坡头"