Trangu Gompa / Thrangu Gompa / 禅古寺 Yushu, QinghaLatesti Province
(Latest: Thrangu Gompa has been almost completely destroyed and many monks killed in the Yushu earthquake)
Just off the main road between Yushu and the airport,on the other side of the river and up the hill, is the Trangu Gompa 禅古寺. The main chapel is a modern building, surrounded by traditionally built monks' living quarters. The complex might seem rather unremarkable at a fist glance, and a little bit ramshackle. However, don't let first impressions put you off: once you are inside the main building, you'll be dazzled by a feast of vibrant colours and stunning paintings that will bring about a "wow" reaction even from those who may have seen one temple too many. Our local driver was shaking his head in disbelief that he hadn't known what was inside the main monastery building; "tai piaoliang, tai piaoliang (it's so beautiful)," he kept repeating.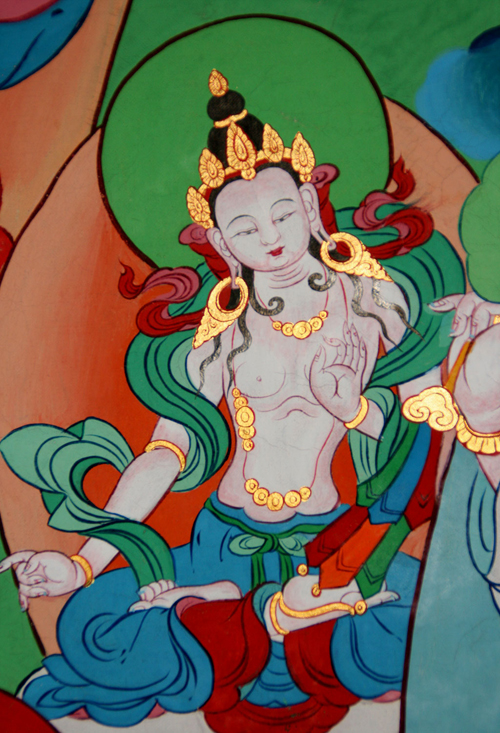 The monastery employed artists from Tongren (Repkong), the most renowned in the Tibetan world and whose works can be found in Tibetan monasteries as far as Lhasa, to paint the inside of the chapels. Exceptionally, the artists actually travelled to Trangu and painted on site.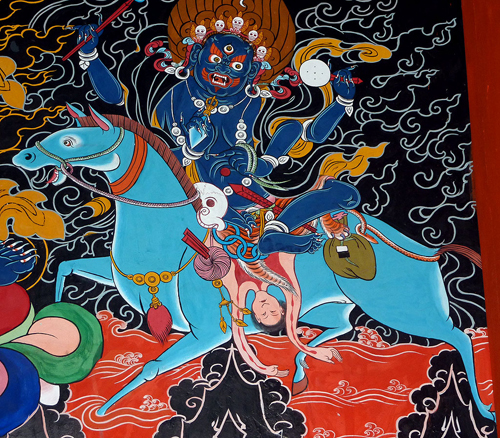 The result is a stunning collection of paintings that will have you extend your visit for much longer that you planned.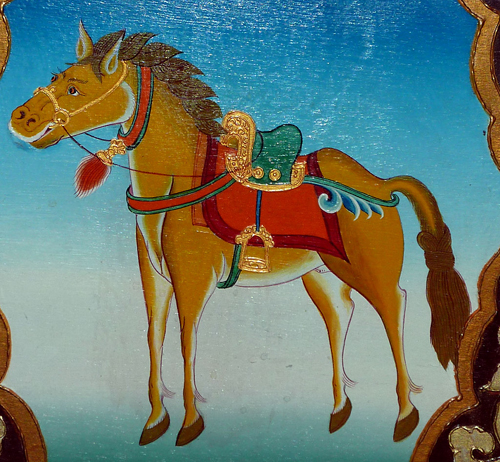 The monks were justifiably proud of the paintings and were happy to open up the chapels and rooms for us, and even allowed us to take photos.


On the way back down, watch out for some old Tibetan ladies making Mani stones (rocks painted with prayers) in a workshop, just below the main buildings.


For more photos see: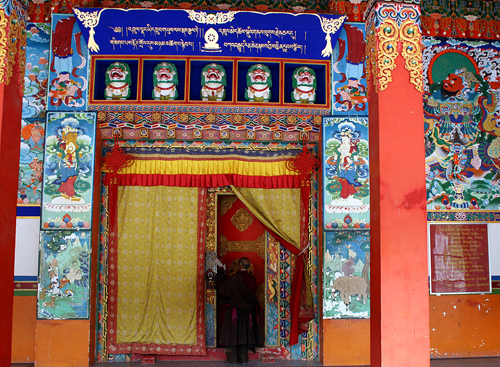 Coming and Going:
The Trangu Gompa can be reached by taking the monastery bus from Yushu (10.00). It is the same one that goes to the Princess Wencheng Temple. We made it part of our day-long itinerary when we hired a car. Be warned that the road from Yushu doesn't deserve to be called a road; at the moment it is nothing more than a giant building site (August 2009).