Xiahe Revisited

Stage 7 of our 2011 trip (from our diaries) & Part one of a series of articles on Xiahe (Gansu Province) and the Labrang Monastery
Getting there from Lanzhou: 18/9/2011
When we emerge from our hotel at 6.00am to catch the 7.30 bus, it's still pitch-black and still pouring with rain. Yet, we are lucky because for once there's a taxi waiting by the gates, and we don't even hit one of those infernal Lanzhou traffic jams! At the station, we find a handful of shivering passengers huddled in the spartan hall. The toilet is in a little shack to the right of the waiting room, with a gorgeous, but miserable-looking, soaking-wet Husky tied up out front.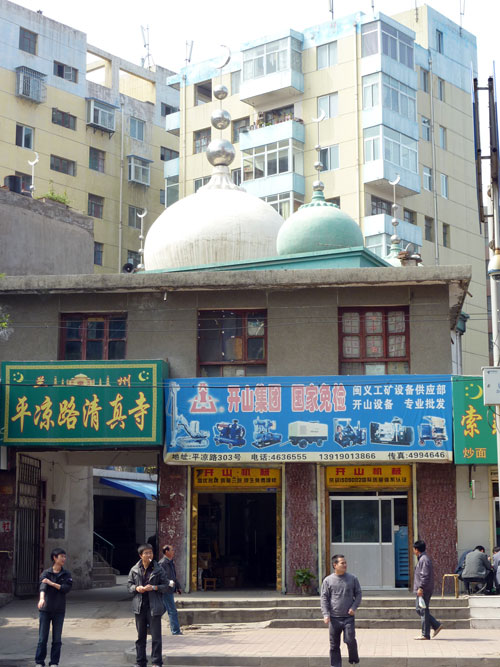 The bus leaves on time, half-full and with only a couple of tourists on board, none of them Westerners. Our driver moves slowly and carefully down the brand-new, almost deserted, motorway. Adam starts reminiscing about how this ride once took 10 hours … back in 1990. For this is not our first visit to Xiahe, or even second, but our third!
We whizz through Linxia; now a large, bland, Chinese city, but then an exotic market town with a distinctly Muslim feel to it.
Next, an amazing thing happens: Continue reading "Xiahe Revisted: 1990 / 2004 / 2011"