Labrang (or Labuleng) Monastery
Part 2
Despite many of the changes taking place in Xiahe,  mentioned in the previous article, don't be put you off from visiting. Xiahe, and in particular its monastery, is still a fascinating place; though you might want to get there quick!
The Labrang Monastery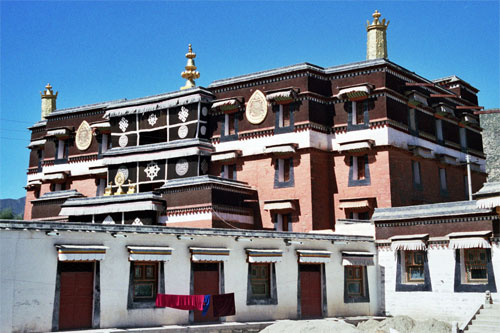 Start your first visit with the obligatory guided tour around some of the main temples and halls. These days, there are English-speaking guides and our 2011 guide was truly excellent; a great improvement on the 2004 one. He tells us, among other things, that he learnt all his English in Xining and that he is a second-year philosophy student. Apparently, the monks studying philosophy have to pass 13 levels of knowledge, the equivalent of 13 years' of study.
He says that many of the younger monks find it quite difficult to be Continue reading "Xiahe & The Labrang (or Labuleng) Monastery (part 2)"